Hey everyone! Thanks again for being here today. Yesterday was kind of a snafu with the journal spread thing – sorry about that. But I think I'm back on track for today. Whoa yesterday was a kind of day. Much needed, but I also wasn't able to make the journal spread that I wanted to, and I wasn't going to share something that was not up to par.
Today should be different though, and I'm excited to be able to share my thoughts, my spread, and a playlist! Goodness knows I haven't made a playlist for a book in SO LONG! Probably over a year or so? So let's see if I'm able to get back into my groove.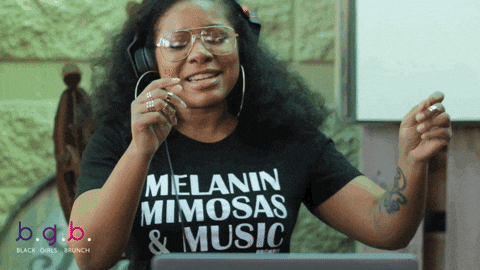 Disclaimer: I voluntarily read and reviewed an advanced copy of this book. All thoughts and opinions are my own. Thank you to TBR & Beyond Tours, Netgalley, Jewell Parker Rhodes, and Little, Brown Books for Young Readers for this free copy. All quotes in this review are taken from the Advanced Reader Copy and may change in final publication.
It kind of threw me off on how short this book was because it just felt so intense as we go through it. It isn't always so high strung or anything, but knowing what Addy – Adaugo is her full name – went through and what she is trying to forget seriously just breaks my heart. It's clear that she has been suffering from PTSD since the events that left her an orphan. I'm happy that her grandmother Bibi was able to move from Nigeria to New York in order to raise her after Addy's parents died, but I know it's not the same for her. She's tried to repress what happened in that apartment so long ago, that throughout this book, it seems like there are some parts of that night that are trying to come back to the surface.
Clearly being trapped in an apartment during a fire, and being the only one to make it out alive has taken a toll on Addy, and dictates her behavior to this day. She draws maps, which is cool in and of itself, but if you listen to her inner monologues, you can see that her maps aren't so that she doesn't get lost. She says it every time, it's to make sure that she "can escape". That's the bottom line for her: escape routes. I am always looking for escape routes as well whenever I'm out somewhere, especially alone, but not to this extent. I understand though. She never wants to be in a situation where she can't escape danger, because isn't that why her parents didn't make it?
I was proud of her for the journey that she took. I'm glad that she was able to find some joy in this wilderness adventure type of camp, mostly when she was hiking with Leo and Ryder, even if she wasn't used to it in the beginning. She is a city girl, after all. Everything that she learned through this experience ends up coming into play when her and the rest of the kids that she is with in this camp end up getting stuck in the forest during a wild fire and need to escape.
This was a short story, but still powerful. I felt for Addy and everything that she did. I was proud of her for what she went through, how she was able to take care of her team when things took a turn for the worse. I was proud of all of them for growing into themselves throughout this time. I appreciated Leo and Ryder so much, and wish that I had someone like Leo in my life. He felt almost like a guardian angel in ways. I highly recommend this one, and hope you are able to experience it in a similar way that I was.
I told you that it's been a minute since I've made a playlist for a book, right? My goodness, it's been a WHILE. Here's what I ended up creating on Spotify, so I hope you enjoy it. Take a listen, or don't. I won't mind, but I'm happy I got it done.
OKAY! So take two for a journal spread! This definitely did not come out the way I wanted it to, and I was having major problems with my printer… yay first world problems right? But it's okay. Don't judge though.
Paradise on Fire
by Jewell Parker Rhodes
Publisher: Little, Brown Books for Young Readers
Release Date: September 14, 2021
Genre: MG Contemporary
Length: 256 pages
Content Warnings: Wild Fires, Parental Death
From award-winning and bestselling author Jewell Parker Rhodes comes a powerful coming-of-age survival tale exploring issues of race, class, and climate change

Addy is haunted by the tragic fire that killed her parents, leaving her to be raised by her grandmother. Now, years later, Addy's grandmother has enrolled her in a summer wilderness program. There, Addy joins five other Black city kids—each with their own troubles—to spend a summer out west.

Deep in the forest the kids learn new (and to them) strange skills: camping, hiking, rock climbing, and how to start and safely put out campfires. Most important, they learn to depend upon each other for companionship and survival.
But then comes a devastating forest fire…

Addy is face-to-face with her destiny and haunting past. Developing her courage and resiliency against the raging fire, it's up to Addy to lead her friends to safety. Not all are saved. But remembering her origins and grandmother's teachings, she's able to use street smarts, wilderness skills, and her spiritual intuition to survive.
Jewell Parker Rhodes has always loved reading and writing stories. Born and raised in Manchester, a largely African-American neighborhood on the North Side of Pittsburgh, she was a voracious reader as a child. She began college as a dance major, but when she discovered there were novels by African Americans, she knew she wanted to be an author. She wrote six novels for adults, two writing guides, and a memoir, but writing for children remained her dream.
Now she is the author of seven books for children including the New York Times bestsellers Ghost Boys and Black Brother, Black Brother. Her other books include Towers Falling, and the Louisiana Girls Trilogy: Ninth Ward, Sugar, and Bayou Magic. Her forthcoming novel, Paradise on Fire, will publish in September 2021. She has also published six adult novels, two writing guides, and a memoir.
Jewell has received numerous honors including the American Book Award, the National Endowment of the Arts Award in Fiction, the Black Caucus of the American Library Award for Literary Excellence, the PEN Oakland/Josephine Miles Award for Outstanding Writing, and a Coretta Scott King Honor.
When she's not writing, she's visiting schools to talk about her books with the kids who read them, or teaching writing at Arizona State University, where she is the Piper Endowed Chair and Founding Artistic Director of the Virginia G. Piper Center for Creative Writing.