Thank you so much for having me on this tour. Audiobookworm Promotions has some great audiobook tours that you should totally check out! I swear there is something for everyone. Click on the banner above to see the full tour schedule. This is my final stop on the tour. Thanks so much for hanging out with me these past three weeks!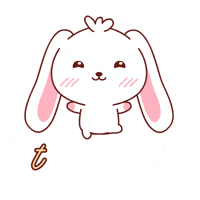 Disclaimer: I received this audiobook as part of my participation in a blog tour with Audiobookworm Promotions. The tour is being sponsored by Troy Lambert. The gifting of this audiobook did not affect my opinion of it.
One of the things that I will say about this series is that I'm glad that the murder mysteries aren't the same in each capital. Of course, this is only three capitals so far, but I'm still happy that each story has been interesting. In this story, there is a serial killer that is strangling young women in the Sacramento area, and one of the women was able to survive because the killer was interrupted.
In this case, Nick had an issue in the very beginning when his camera was stolen the night he got to Sacramento! It was odd enough that it happened right after he met someone in the hotel bar that seemed suspicious – but not in the initial way that he thought – but it seems like the person who stole his camera may also be the suspect in the strangling cases.
Luckily, Nick has a friend from Salem that is able to make it down to Sacramento to let him "borrow her camera", which does end up happening but come on. I'm pretty sure she also went to Sacramento because she wanted to spend more time with Nick. Nothing wrong with that, and she was able to take the week off from work without it messing up the bank so hey, get it girl.
I liked the partnership between Nick and Sandra, his potential love interest from Salem, even though it was weird for some parts of it. It felt like he was either so exhausted from working with her that he just seemed to pass out so early in the night, or that they kept doing some weird time lapse scenes to transition to the next day. I think that was my only complaint, which really wasn't much of a complaint, just an observation.
We also get to see that Nick's parents have the dough to spot him $3000 for a new camera if he doesn't end up getting his old one back, so that was interesting. Did Nick grow up in a well-off household? It sounds like it. Hearing that little conversation between his parents and him was funny and got to show us a little bit more of Nick's past without it being a flashback.
Strangled in Sacramento
by Troy Lambert & Stuart Gustafson
Narrator: Joseph L. Stevenson
Series: Capital City Murders #3
Publisher: Troy Lambert
Release Date: August 20, 2020
Genre: Mystery, Travel
Length: 2 hours, 24 mins
Nick arrived in Sacramento, only to have his camera stolen.
A disaster for a freelance photographer on assignment to photograph every state capital for Travel USA magazine, Nick uses his amateur sleuth skills and his eye for detail to find the thief.
But it turns out his camera theft spirals him into involvement with another mystery.
He turns to a friend Sandra, who he just met in Salem for help with his assignment, and it turns out they share a lot of interests. There is a spark there, but he can't afford to get caught up in a romance.
The pursuit of his camera leads to a deeper mystery, part of a series of murders. The investigation puts them in the path of the killer. Will they find Nick's camera and catch the strangler at the same time?
You won't be able to stop listening to this episode of the Capital City Murders until the very end. Buy the audiobook and catch up with Nick and his adventures today!
"Making the world a better place by telling stories and helping others share theirs."
Troy Lambert is a freelance writer, author, editor, and publisher who has dreamed of writing books since he was a young boy. He wrote his first book, George and the Giant Castle, when he was six years old. After being told by teachers, counselors, and many people around him that writing was a great hobby, but not a great way to make a living, Troy explored other money-making options.
After nearly three decades amassing a collection of name tags, hairnets, and various careers, he finally found the way to fulfill his dream of writing full-time and making a living at it. He currently has written nearly thirty books including ghostwriting projects.
Troy lives, works, and plays in Boise, Idaho with his wife and a pack of very talented dogs who are occasionally enlisted to write blog posts and book blurbs. You can learn more about his work at troylambertwrites.com and more about the series at capitalcitymurders.com.
Joseph has always been fascinated by literature and the stories it creates. This storytelling eventually led him to acting. He has spent the last several years in the Treasure Valley acting with Encore Theatre in Nampa, River City Entertainment and Boise Little Theatre in Boise, and the Thunder Mountain Line in Horseshoe Bend. Aside from gunslingers and murder mystery detectives, favorite roles include John Proctor from The Crucible, Benedick from Much Ado about Nothing, George Bailey in It's a Wonderful Life, Hamlet in Hamlet, and Edmund in King Lear. An avid Shakespeare fan, Joseph has taught English Literature and Theatre Arts at Vallivue High School since 2005. There is always another story to be told.