Thank you so much to TBR and Beyond Tours for hosting this tour for Small Town Monsters by Diana Rodriguez Wallach! Be sure to click on the banner above for the rest of the tour schedule – both blog posts and Bookstagram posts!
There's also a giveaway happening for this tour! One winner will receive a finished copy of Small Town Monsters. The giveaway starts on September 6th and ends on September 13th. CLICK HERE TO ENTER.
Disclaimer: I voluntarily read and reviewed an advanced copy of this book. All thoughts and opinions are my own. Thank you to TBR & Beyond Tours, Diana Rodriguez Wallach, Netgalley, and Underlined for this free copy. All quotes in this review are taken from the Advanced Reader Copy and may change in final publication.
Whooo! This was freaking scary! I read this one because it was an #ownvoices Latine story, and I told myself that I could handle this horror story. I think I gave myself too much credit but wow I was scared the entire time.
One of my favorite things about this story was that we got to experience Latin American folklore from someone who would know as much about it as possible. It intrigued me even more, and I truly felt immersed in this story. We start with our main character Vera, whose parents happen to be demonologists. You know… studying demons? Wasn't that in a Charmed episode? Or maybe even a Supernatural episode? Either way, when you're messing with demons, things are going to get creepy and intense real quick.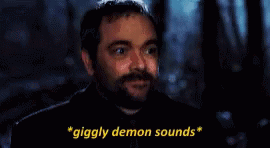 I absolutely hate that Vera's classmates legit make fun of her because of what her parents do. Like…? Wouldn't you WANT a couple of demonologists on your side when things hit the fan? They don't know what kind of resource that would be. But that's on them. It sucks that they pretty much ostracize her, but things may end up changing when Vera has to team up with Maxwell, who starts to believe that his mother isn't just going through grief over his father's death… at least something not natural.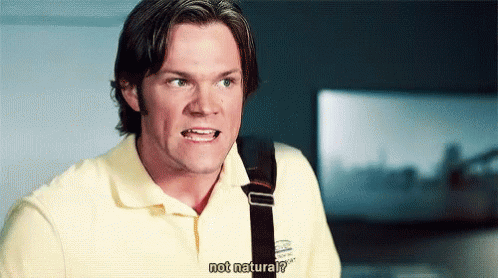 Take all that and put it in a small town setting and you get such an interesting and intricate horror story that you won't be able to put down. I could only imagine how the audiobook would sound like. I wonder if one will be published. Check this one out!
So I didn't post this one on IG since I'm taking a break for the week, but I may post it when I get back. So you can say you saw it first! Fun, huh?
Small Town Monsters
by Diana Rodriguez Wallach
Publisher: Underlined
Release Date: September 7, 2021
Genre: YA Horror
Length: 336 pages
Content Warnings: mind control and demonic possession, allusions to characters killing/ sacrificing themselves
The Conjuring meets The Vow! This terrifying paperback original tells the unputdownable story of a girl, a dark angel, and the cult hellbent on taking over her small, coastal town.
Vera Martinez wants nothing more than to escape Roaring Creek and her parents' reputation as demonologists. Not to mention she's the family outcast, lacking her parents' innate abilities, and is terrified of the occult things lurking in their basement.
Maxwell Oliver is supposed to be enjoying the summer before his senior year, spending his days thinking about parties and friends. Instead he's taking care of his little sister while his mom slowly becomes someone he doesn't recognize. Soon he suspects that what he thought was grief over his father's death might be something more…sinister.
When Maxwell and Vera join forces, they come face to face with deeply disturbing true stories of cults, death worship, and the very nature that drives people to evil.
Underlined is a line of totally addictive romance, thriller, and horror paperback original titles coming to you fast and furious each month. Enjoy everything you want to read the way you want to read it.
Diana Rodriguez Wallach is a multi-published author of young adult novels. Her most recent, Small Town Monsters, is a YA Latinx horror novel that will publish in Fall 2021 through Random House's Underlined imprint. Additionally, Diana is the author of the Anastasia Phoenix Series (Entangled Publishing), a trilogy of young adult spy thrillers. The first book in the series, Proof of Lies, has been optioned for film and was chosen as a finalist for the 2018 International Thriller Awards for Best Young Adult Novel. Additionally, Bustle listed her as one of the "Top Nine Latinx Authors to Read for Women's History Month 2017," and Paste named Proof of Lies one of the "Top 10 Best Young Adult Books for March 2017." Diana is also the author of three Latina young adult novels: Amor and Summer Secrets, Amigas and School Scandals, and Adios to All The Drama (Kensington Books). Amor and Summer Secrets placed second at the 2009 International Latino Book Awards for Best Young Adult Novel. Diana also penned a YA Greek-myth inspired short-story collection entitled Mirror, Mirror (Buzz Books).
In 2011, Diana published an essay in Dear Bully: 70 Authors Tell Their Stories (HarperCollins), which was the only essay from the anthology selected by Scholastic to be used in its classroom materials. Diana is also featured in the anthology, Latina Authors and Their Muses (Twilight Times Books, 2015).
Diana has taught as a Creative Writing Instructor for Johns Hopkins University's Center for Talented Youth since 2015, and she has led Creative Writing Workshops in inner-city schools throughout the Philadelphia region for over ten years. She previously wrote as a blogger for Quirk Books, and she currently volunteers with the nonprofit organization Mighty Writers, which promotes writing in urban communities. Diana holds a B.S. in Journalism from Boston University, and currently lives in the Philadelphia area with her husband and two children.