I'm so happy to be able to be on this tour with Xpresso Tours! Be sure to click on the banner above to see the rest of the schedule.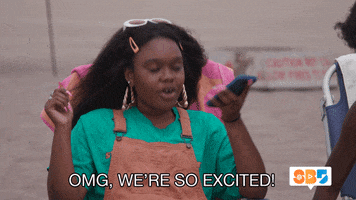 Disclaimer: I voluntarily read and reviewed an advanced copy of this book. All thoughts and opinions are my own. Thank you to Xpresso Tours and A.E. Valdez for this free copy. All quotes in this review are taken from the Advanced Reader Copy and may change in final publication.
What a great debut! I feel like this was a pretty powerful coming of age / learning more about yourselves type of book that really makes you think about your life and whether you are moving in the direct that you want to be. Right now, Harlow thinks that she has everything she's ever wanted and needed, and her life is growing great. If the dynamics of her relationship with her professional baseball player boyfriend hadn't changed, would she have realized that she wanted to change aspects of her life?
This book made me think about how many times little aspects in my life would make me reevaluate where I am and what kind of goals I wanted to achieve. Even just giving a reset on whether or not I was happy with my life at that exact moment. I also feel like this would be a great book to read if you want to restart your life but aren't feeling brave enough to do it. I know I feel that a lot of times, and this is such a great reminder that I don't have to restart right away, but that I should do it if it's something that I feel will make my life better.
I look forward to reading more novels from A.E. Valdez in the future!
All I've Wanted, All I've Needed
by A.E. Valdez
Publisher: A.E. Valdez
Release Date: July 23, 2021
Genre: Adult, Contemporary Romance
Length: 266 pages
Harlow Shaw feels naïve for believing in happily ever afters but she craves a love that lights her up.
She thought she had it all with her boyfriend. Until his promising baseball career overshadows their relationship and he asks her a life changing question. It causes her to wonder if what they have is all she ever truly wanted.
Harlow is yearning for more than the curated life she is living.
A trip to Bali, a move to Seattle, and a "burned" cup of coffee lead her to a friendship she didn't know she needed and a love so deep she can feel it in her bones.
A.E. Valdez discovered her passion for writing when she was given a journal by her 5th grade teacher and has been creating poetry, works of fiction, and gaming narratives ever since. As a child, she wanted to read more stories with people that looked like her.
She loves all things romance, from heartbreak to happily ever afters. She pours her own heart and soul into the stories she brings to life. Causing readers to fall in, and sometimes out, of love alongside her characters.
Amanda currently resides in the Pacific Northwest with her husband and their two sons. Most days you can find her sipping on an iced latte while she writes or enjoying time with her family.