Thank you again so much to HTP Books – Harlequin in case you were curious! – for having me on this tour! Really excited to be able to share my thoughts on the books I'm reading for this season. Be sure to be on the lookout for other tour members' posts!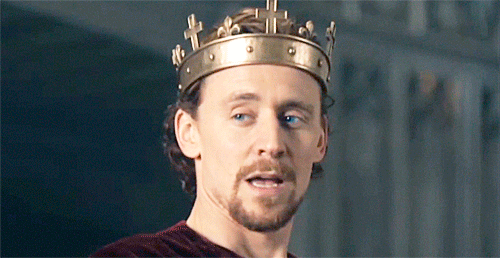 Disclaimer: I voluntarily read and reviewed an advanced copy of this book. All thoughts and opinions are my own. Thank you to HQN Books, Netgalley, and JoAnn Ross for this free copy. All quotes in this review are taken from the Advanced Reader Copy and may change in final publication.
This is yet another example of a historical fiction novel with dual timelines that I enjoyed. Not only do we have the conflict between the Swann daughters, but we also get to find out more about their grandmother's stories of life in WWII France and how her legacy ends up being an influence to all of them in ways that they probably wouldn't expect. The conflict stems between the daughters because they all have different mothers. So while one daughter – Natalie Swann (the one their father kept) knew about her half sisters, the other two – Tess and Charlotte – did not. They only find out about one another when they hear that their father passed away, and have to make it to the Maison de Madeleine in order to work through their father's final wishes. It may be a bit sad to some that Tess and Charlotte weren't there when their father died, and I feel like maybe Jackson Swann did that on purpose so that there wouldn't be any fighting over his deathbed, but I think it would have been nice to see them actually see their father one last time. Maybe.
Family dynamics is always something that I like to read about in novels, especially historical fiction novels. There's something about having a dysfunctional family with very different lives and very different viewpoints trying to come together during an important event. Even if they aren't dealing with an important event like a death in the family, it's still interesting to see how they all interact with one another. How one feels for one person versus another person, who is the ostracized member of the family, shunned by all. The dynamics here makes it even more interesting because two of them don't even know about the other daughters that their father had, and then we have the one daughter that knew about them but never got in touch with them. We also have the father not wanting to confront either daughter so he has his attorney do it instead.
I enjoyed reading about the past just as much as I enjoyed reading about the present. If anything, with the way that their grandmother told the stories, I felt captured by the past, so immersed in her stories that I would want to read a whole novel just about the grandmother alone. It was nice to see the lives of each daughter though, don't get me wrong. Nothing is as it seems in their lives, and they are going through some moments of crisis and insight into who they are. I think Ross did a great job merging everything together into one cohesive story.
When conflict photographer Jackson Swann dies, he leaves behind a conflict of his own making when his three daughters, each born from a different mother and unknown to each other, discover that they're now part owners of Maison de Madelaine, the family's Oregon vineyard—a once famous business struggling to recover from a worldwide economic collapse.
After a successful career as a child TV star, a disastrous time as a teen pop star, and now a successful author, Tess is, for the first time in her life, suffering from a serious case of writer's block and identity crisis.
Charlotte, brought up to be a proper Southern wife, has given up her own career goals to support her husband while having spent the past year struggling to conceive a child to create a more perfect marriage. On the worst day of her life, she discovers her beloved father has died, she has two sisters she'd never been told about, and her husband has fallen in love with another woman.
Natalie, daughter of Jack's long-time mistress, has always known about both half-sisters. Still mourning the loss of her mother, the death of her father a year later is a devastating blow. And she can't help feeling that both her sisters may resent her for being the daughter their father decided to keep.
As the sisters reluctantly gather at the family vineyard, they're enchanted by the legacy they've inherited, and by their grandmother's rich stories of life in WWII France and the love she found with a wounded American soldier who brought her to Oregon where they started Maison de Madelaine
New York Times and USA TODAY bestselling author JoAnn Ross has been published in twenty-seven countries. The author of over 100 novels, JoAnn lives with her husband and many rescue pets — who pretty much rule the house — in the Pacific Northwest.