Thank you so much to RockStar Book Tour for having me on the tour for Pahua and the Soul Stealer by Lori M. Lee! I'm so glad that I got to read this novel because Lee is one of my all time favorite authors and I knew I needed to snag this MG Fantasy! Click on the banner to check out the RockStar Book Tour website, and read my full post for the rest of the tour schedule.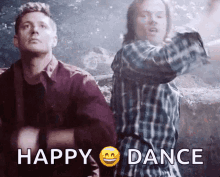 Be sure to enter the giveaway! 3 winners will win a finished copy of PAHUA AND THE SOUL STEALER, US Only.
Disclaimer: I voluntarily read and reviewed an advanced copy of this book. All thoughts and opinions are my own. Thank you to RockStar Book Tour, Rick Riordan Presents, and Lori M. Lee for this free copy. All quotes in this review are taken from the Advanced Reader Copy and may change in final publication.
First of all, give me all the Asian Fantasy novels in the world because I need! I'm also so glad that this one is based on Hmong oral traditions, a culture that not a lot of people seem to recognize. I adore Lee for always having Hmong inspired stories and characters in her books. I also adore that this happens to be an MG fantasy, and I hope that more younger readers will be able to read this and enjoy it as much as I did.
Our main character Pahua seems to be a little bit of an outcast from the other children in the area – their loss – because she has the ability to see all of the spirits around her. It's something that she's just able to do, and quite frankly this will help her figure out what to do when she has to journey into the spirit worlds in order to save her brother's soul. I will say, ooops I don't think you should mess with angry bridge spirits, or demons, or anything, but hey. At least Pahua is getting an adventure out of it.
It works out for Pahua that she ends up partnering with a warrior shaman with a little bit of an attitude. Who would would make the perfect mentor for Pahua to discover her power as a warrior shaman of her own right? This was such a fun book, and I will definitely be adding this to my all time favorite books list. No matter how old you are, or whether you feel like MG stories are too young for you, trust me that has all changed lately. I feel like there will be so many people that can resonate with this novel, Pahua's story and her journey, and learn more about Hmong culture and their stories.
Pahua and the Soul Stealer
by Lori M. Lee
Publisher: Rick Riordan Presents
Release Date: September 7, 2021
Formats: Hardcover, eBook, Audiobook
Genre: MG Fantasy
Pages: 320
Goodreads, Amazon, Kindle, Audible, B&N, iBooks, Kobo, TBD, Bookshop.org
Best-selling author Rick Riordan presents Lori M. Lee's middle grade debut about a lonely Hmong girl who discovers she's a powerful shaman warrior in this fantasy inspired by Southeast Asian mythology.

Pahua Moua has a bit of a reputation for being a weirdo. A lonely eleven-year-old Hmong girl with the unique ability to see spirits, she spends her summer days babysitting her little brother and playing with her best friend, a cat spirit no one else can see.

One day Pahua accidentally untethers an angry spirit from the haunted bridge in her neighborhood–whoops. When her brother suddenly falls sick and can't be awoken, Pahua fears that the bridge spirit has stolen his soul. She returns to the scene of the crime with her aunt's old shaman tools, hoping to confront the spirit and demand her brother's return. Instead, she summons a demon.

Thankfully, a warrior shaman with a bit of an attitude problem shows up at the last minute and saves her butt. With the help of this guide, Pahua will have to find her way through the spirit worlds and rescue her brother's soul before it's too late. Little does she know she'll have her own discoveries to make along the way. . . .

With its unforgettable characters, unique nature-based magic system, breathtaking twists and reveals, and climactic boss battle, this story based on Hmong oral tradition offers everything a fantasy lover could want.
Lori M. Lee is the author of speculative novels and short stories. Her books include PAHUA AND THE SOUL STEALER (Disney/Rick Riordan Presents), FOREST OF SOULS and the sequel BROKEN WEB (Page Street), and more. She's also a contributor to the anthologies A THOUSAND BEGINNINGS AND ENDINGS and COLOR OUTSIDE THE LINES. She considers herself a unicorn fan, enjoys marathoning TV shows, and loves to write about magic, manipulation, and family.
Photo credit PrettyGeeky Photography.
Sign Up for Lori's Newsletter!