I'm beginning to realize that I adore listening to thrillers! I can't wait to listen to more, but in the meantime I'm here to share my thoughts on this audiobook. Thanks so much to Audiobookworm Promotions for hosting this tour and for including me in it. Click on the banner above for the rest of the tour schedule and more information on the author!
Disclaimer: I received this audiobook as part of my participation in a blog tour with Audiobookworm Promotions. The tour is being sponsored by S.H. Love. The gifting of this audiobook did not affect my opinion of it.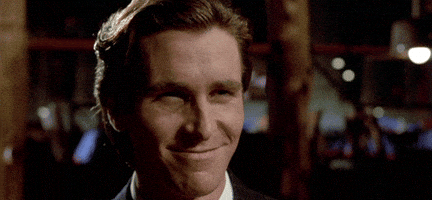 Rory Richards reminds me of a sociopath. From the very beginning, when he found out that his wife was missing, he was so excited about it? Sure, he didn't outwardly share his thoughts, but his internal thoughts really disturbed me. He was basically cheering the situation on, like YES SHE'S GONEEEEE! It made me wonder if he was the one that made her disappeared, or even killed her, and tried to commit suicide to have an alibi. Could you imagine?
I liked the writing style for this one, putting us in the mind and point of view of Rory, the one character that I didn't trust from the moment the story started. It really gives that air of thrill, and not to mention this is also considered a psychological thriller. Also, since this story is told from Rory's point of view, the only kind of information we can get about his wife Maggie is from him, which – with him being a completely unreliable narrator – we would have to take his words as a grain of salt. Sure, that's what he thinks about her, but is that the truth? Can any information about Maggie truly be objective when it comes from her husband? Especially one that was ecstatic with the news that she was missing?
This kept me interested for the whole story, and I think that it did have those thriller aspects that I personally enjoy. I was committed to the end, and by the time it was over, I was pretty shocked at the twist. Not what I was expecting, and honestly I try not to immediately guess the mystery in the beginning so that I can keep my mind open until the reveal. It usually works for me honestly, and I'm glad I did the same!
Gone
by S.H. Love
Narrator: Gary Anderson
Publisher: Jason Tanamor
Release Date: July 27, 2021
Genre: Psychological Thriller
Length: 7 hours, 17 mins
What would you do if you woke up and found your spouse missing?
When Rory Richards wakes up from a failed suicide attempt, he learns that his wife, Maggie, has vanished without a trace. All Rory can remember about the previous night is that the two had the fight of a lifetime.
The dispute causes him to storm out of the house and steal prescription pills from his neighbors in an attempt to overdose. After that, everything is a blur.
Now, he must retrace his steps to find out what happened to her.
Was she kidnapped?
Did she disappear on purpose?
What happened to Maggie?
Gone is a gripping psychological thriller that is filled with suspense.
Recommended if you like Gillian Flynn, Mary Kubica, J.D. Barker, and Paula Hawkins.
S.H. Love is the pseudonym of a critically acclaimed author of fiction. Love writes psychological thrillers and horror stories and is influenced by the master of suspense, Alfred Hitchcock.
Gary Anderson is a seasoned stage actor with 20 years experience. Currently, he narrates the true crime podcast, "still…" available on Apple Podcasts or wherever podcasts are available.