It's time for another Harlequin tour stop! Thank you so much for including me in the Glamorous tour this season. Be sure to check out the other stops on this tour, and the other Harlequin tours going on this season!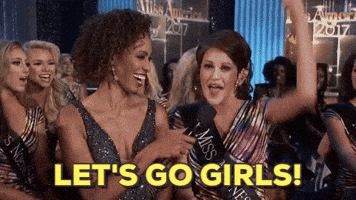 Disclaimer: I voluntarily read and reviewed an advanced copy of this book. All thoughts and opinions are my own. Thank you to Harlequin Desire, Netgalley and LaQuette for this free copy. All quotes in this review are taken from the Advanced Reader Copy and may change in final publication.
A lot of the other corporate romances tropes that I've read in the past would usually have the male MC be the super rich one. So, it was such a great change to see that in this novel, our rich corporate character is our female MC, Trey Devereaux. Don't let the name fool you, as I know that at first glance I thought Trey was possibly a guy, but nope! This is the granddaughter of the owner of Devereaux Inc., a billion dollar Brooklyn legacy. Shout out to Black generational wealth!

In this story, our male MC Jeremiah Benton happens to be second in command of Devereaux Inc., so he's also up there in control but not related to the family. However, since he is second in command and has a fierce protective feeling over the company and the patriarch of the family, he isn't sure about Trey, especially since it seems like her father isn't as sure of her business savvy as we would like.
Despite the two being at odds, and their competition nature when it comes to the company, they have some pretty intense interactions that I adore in the office romance trope. I can't wait to read the next book in the series and see if we get to take a peek into how Trey and Jeremiah are doing after this one.
A Very Intimate Takeover
by LaQuette
Series: Devereaux Inc. #1
Publisher: Harlequin Desire
Release Date: September 28, 2021
Genre: Contemporary Romance
Length: 224 pages
Falling for the enemy never felt this good in the debut novel of LaQuette's Devereaux Inc. series.

She's ruthless in business,

but vulnerable in his arms.

Trey Devereaux is out to prove her corporate mettle to her skeptical father. When she sees a chance to take control of Devereaux Inc. from her estranged grandfather, she pounces. But Jeremiah Benton, his second-in-command, is fiercely protective of the Devereaux patriarch…and absolutely enticing. The intensity of their attraction overwhelms her defenses, and Trey even finds herself warming to her grandfather under Jeremiah's influence. Can Trey maintain her resolve—or is Jeremiah winning this high-stakes merger? The fate of a billion-dollar Brooklyn legacy lies in the balance…
An activist for DEIA in the romance industry, LaQuette writes bold stories featuring multicultural characters. Her writing style brings intellect to the drama. She crafts emotionally epic tales that are deeply pigmented by reality's paintbrush.

This Brooklyn native's novels are a unique mix of savvy, sarcastic, brazen, & unapologetically sexy characters who are confident in their right to appear on the page. Find her at LaQuette.com & at LaQuette@LaQuette.com.