Hello everyone! Happy Monday, and Happy Labor Day to my US folks. I'm so freaking tired today for some reason and I'm just really grateful that I am not working today. I needed the rest, apparently! Thank you so much to Silver Dagger Book Tours for including me on this tour. Click on the banner above to see the rest of the tour schedule.
Disclaimer: I voluntarily read and reviewed an advanced copy of this book. All thoughts and opinions are my own. Thank you to Silver Dagger Book Tours and ML Uberti for this free copy. All quotes in this review are taken from the Advanced Reader Copy and may change in final publication.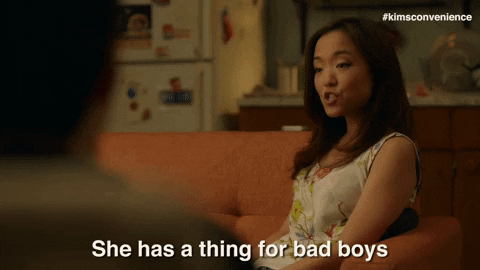 Don't you love the bad boy trope? I know I do.
Deacon is the resident bad boy in this story as Juliet comes across him while being attacked by a mountain lion in the woods. Mountain lions? This is why I don't go hiking in the woods! What makes Deacon this bad boy that Juliet may not be able to handle? Well, his family is involved in organized crime, and we all know how that can turn out.
I don't think Juliet knew what she was getting into, but that's what made the story more fun to read. I don't usually read organized crime romances, but I'm glad that I got to. I think it's one of my more intriguing romance tropes now that I read this one, and I'll have to try some more in the future.
I liked the building tension between Juliet and Deacon as the time goes by, as Juliet learns more about who Deacon is and what kind of secrets he may be hiding. I liked their interactions and felt really immersed in the novel. I'm curious to see how the next book in the series goes!
Into the Woods
by ML Uberti
Series: Lear Brothers #1
Publisher: Changeling Press
Release Date: September 3, 2021
Genre: Contemporary Romance, Organized Crime
Length: 127 pages
When Juliet goes into the woods to find the sexy, mysterious stranger who rescued her from a mountain lion attack, she finds more than she bargained for. Deacon's far more dangerous than the Kentucky wildlife. As she tries to fight her feelings for Deacon, she learns more about his family and their legacy of crime.
But Deacon's an addiction she can't escape, and every day Juliet falls harder for him. Only his family, the woods that are determined to kill her, and Deacon himself stand in the way of her quest to capture her bad boy's heart.
Starbucks aficionado, lover of throw blankets and betrayer of all things kale, ML Uberti is a Wayne State University graduate and Metro Detroit author with a predilection for oddities and happy endings. She is mom to three autistic kids, 2 ridiculously stupid dogs and wife of a teacher and musician who has endless patience for her impeccably bad taste in Netflix shows
and murder documentaries. She is thrilled to dip her toe into scifi romance from contemporary and hopes you enjoy her big, brooding alien alphas and resilient fairy tale queens.
$10 Changeling Press Gift Card
Follow the tour HERE for special content and a giveaway!