And here is book tour post two! See, they're a little bit spread out throughout the morning so it's not too bad at all! Thanks again so much to TBR & Beyond Tours for hosting and including me in this tour! Be sure to click on the banner above to see the full tour schedule – both blogs and instagram posts! – and to check out the other tours that TBR & Beyond is hosting. There's also a giveaway being hosted so enter here, and good luck!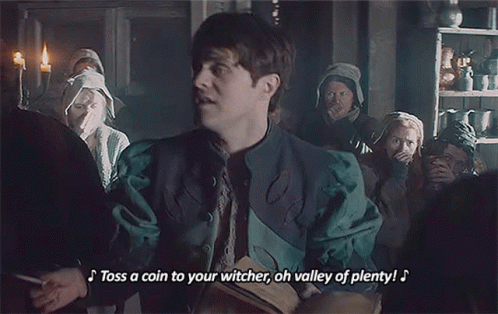 The band is getting back together—and they really wish they weren't.
The Starbreakers were your classic teenage heroes. Using their combined powers and skills, they were the most successful group of glintchasers in Corsar. But that all changed the day the city of Relgen died. The group went their separate ways, placing the blame on each other.
Brass carried on as a solo act. Snow found work as a notorious assassin. Church became a town's spiritual leader. Angel was the owner of a bar and inn. And after overcoming his own guilt, Phoenix started a new life as a family man.
Years after their falling out, a new threat looms when bounty hunters attack the former heroes. Phoenix tries to reunite the Starbreakers before everything they have left is taken from them. But a lot can change in seven years. And if mending old wounds was easy, they would have done it a long time ago.
Elijah Menchaca was born and raised in Bakersfield, California and has been writing and telling stories since he was five. After seeing his first short stories on his grade school classroom's bookshelf, he knew he was destined for greatness. To chase that greatness (and a girl), he attended the University of Louisville where he minored in Creative Writing, discovered a love for Dungeons and Dragons, and got engaged.
Now, based in Ohio, when he isn't exploring the world he's created with more stories, he's making new memories around the virtual table with his old friends, pondering the worlds of fantasy and superheroes on his YouTube channel, and playing the role of devoted partner to a woman far too good for him.
Disclaimer: I voluntarily read and reviewed an advanced copy of this book. All thoughts and opinions are my own. Thank you to TBR & Beyond Tours, Edelweiss, and CamCat Books for this free copy. All quotes in this review are taken from the Advanced Reader Copy and may change in final publication.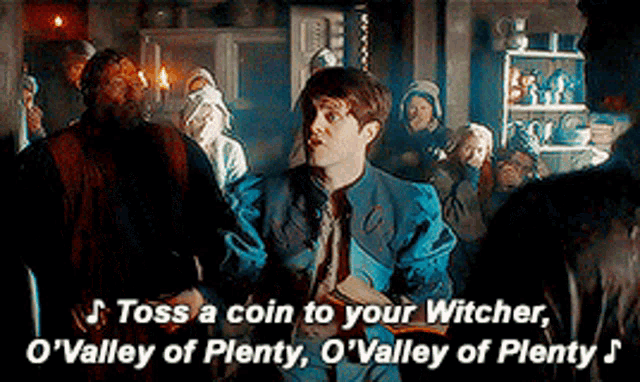 Did I just use the same or similar gif because I adore this part of the series? Yes, yes I did. Plus it matches because it happened in a tavern, and don't we just adore taverns?
This was certainly an interesting novel, and one that I don't know if I would have found on my own. This is why I appreciate taking chances on book tours, especially if its for a book that I haven't seen much news about.
I thought it was really interesting what everyone ended up doing after their stint of being heroes. I honestly don't know if they would have stayed heroes if the event that broke them apart in the first place didn't end up happening. Something else could have split them, to be frank. Based on how each of them coped during the aftermath, it's clear that each of them were affected differently and probably in ways that their fellow teammates wouldn't have understood. The fact that its been seven years since their split and they haven't somehow made up can tell you a bit about that.
While I personally have not played Dungeons and Dragons – as a lot of people compare elements of this novel to that game – there are other RPG (role-playing games) that I adore playing so I can kind of guess what they mean. I think what I like most about RPG is that while the main mission is important, you can still see what your character is doing outside of those main tasks, after the main tasks, etc. Maybe not every single game, but the ones that do make for a cooler experience in my opinion. Like a lot of people have mentioned with this one, being able to see the story heroes outside of the "main event" is something great to see and experience, since that's not normally the case with fantasy novels. I also like that these heroes did not end up staying together after what happened, although I could totally understand why they didn't. I honestly don't know if I would be able to either, even though it ends up being a shared experience.
I also appreciate the fantasy aspects of this novel and being able to see heroes interact in a world different from ours. I love the idea of superheroes or heroes working together, and when they happen off what we know as Earth.. boy oh boy does it get more interesting. I recommend this for either new or infrequent fantasy readers the most, but I think any level fantasy reader could find something they like about this novel! Definitely take a chance on it, and I'm excited to listen to the audiobook when it becomes available!