Hey everyone! Happy Friday! Thanks again so much to TBR & Beyond Tours for having me on this tour. This has been such an amazing experience and one of my favorite books this year! I hope you get to take a look at all of the stops on this tour, both on blogs and Instagram! Click on the banner above to see the schedule and check out the rest of the tours happening.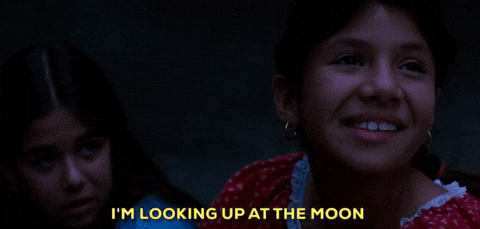 The Hating Game meets I Am Not Your Perfect Mexican Daughter in this irresistible romance starring a Mexican American teen who discovers love and profound truths about the universe when she spends her summer on a road trip across the country.
When her twin sister reaches social media stardom, Moon Fuentez accepts her fate as the ugly, unwanted sister hidden in the background, destined to be nothing more than her sister's camerawoman. But this summer, Moon also takes a job as the "merch girl" on a tour bus full of beautiful influencers and her fate begins to shift in the best way possible.
Most notable is her bunkmate and new nemesis, Santiago Phillips, who is grumpy, combative, and also the hottest guy Moon has ever seen.
Moon is certain she hates Santiago and that he hates her back. But as chance and destiny (and maybe, probably, close proximity) bring the two of them in each other's perpetual paths, Moon starts to wonder if that's really true. She even starts to question her destiny as the unnoticed, unloved wallflower she always thought she was.
Could this summer change Moon's life as she knows it?
Raquel Vasquez Gilliland is a Mexican American poet, novelist and painter. She received her MFA in poetry from the University of Alaska, Anchorage in 2017. She's most inspired by fog and seeds and the lineages of all things. When not writing, Raquel tells stories to her plants and they tell her stories back. She lives in Tennessee with her beloved family and mountains.
Disclaimer: I voluntarily read and reviewed an advanced copy of this book. All thoughts and opinions are my own. Thank you to TBR & Beyond Tours, Raquel Vasquez Gilliland, Netgalley, and Simon & Schuster Books for Young Readers for this free copy. All quotes in this review are taken from the Advanced Reader Copy and may change in final publication.
Gosh I am so ANGRY right now! Why? For a bunch of reasons. The main one is that it's freaking OVER.
But honestly, this was one of the best books that I've read this year, and I am so freaking honored to have had the chance to read it. Also, can I just say shout out to Kyla Garcia for being the best narrator and portraying Moon Fuentez so freaking perfectly?!
Okay back to why I'm angry. And trust me, this may seem weird but this is also why I loved reading this story by the time everything was said and done. MOON'S MOTHER AND SISTER ARE SUCH JERKS TO HER! My gosh, I felt so damn terrible for Moon because of all of their abuse! Yes, there is abuse in this story, mostly in the form of emotional and verbal abuse and instance of physical abuse.
"If she really believed in that, she wouldn't treat you the way she does."
Tell her, Santiago!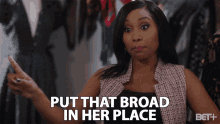 Let's listen to this: Star is Moon's twin. Star is a "Fotogram" influencer and gets sponsorships and whatnot right? However, since they were 14 years old, Moon was volun-TOLD to be Star's photographer, editor, etc. Everything she's had to do was to make Star look beautiful and perfect for the 'gram. Apparently Moon can't be anything by herself, according to the words and actions of both her sister and their mother. You can even see what they really think about her in what they say to her. There's an instance where Moon believes that Santiago doesn't believe her when she says that her mom doesn't even really love her, so she calls her. That whole conversation just blew me away because wow… yeah Mama Fuentez gives no shits about Moon whatsover. It was heartbreaking to hear it, to be quite honest.
"You might want to think about coming home, mija. My knife might slip."
But enough about Star and Mama Fuentez. I can't stand them right now, especially after everything that happened I have no sympathy for them whatsoever.
The real STAR of this novel is Moon Fuentez, the sister that is considered "ugly" or "unimportant" or "a nobody" because my girl is a true somebody. She was just never felt to feel that way by those close to her, which is a damn shame. Not only is she an amazing photographer – a fact that I think really makes Star jealous because in reality, Moon is the reason why she's so aesthetic… and probably what made her get all those followers to become an influencer but I'll be quiet about that – but she's amazing at artwork. She creates her own fonts, and she's designed her own tarot deck. I mean, she's hella artistic and yet she's not allowed to pursue that on her own free time because of her mother and sister.
Listen, I understand that people have their ways of coping with grief and loss. I get that, but there are certain things that I just can't condone. Again, that's my opinion, and I could be biased because I don't appreciate how they treated my precious Moon Fuentez.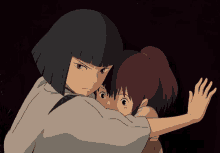 Gosh everything that she has done for her family only to be treated like crap?! Ughhh okay I can't talk about this. I'm already so angry again thinking about this crap.
Long story short: going through Moon's journey during this summer that she didn't even want to be a part of was an emotional ride. It was one that happens so often in real life but that a lot of people may not talk about or admit. It's one that shows a young woman trying to be her own person in a world that doesn't even see her, or learning that she is worth so much more than what she was meant to. I'm so glad that Moon has her Tia in her life, because that was the one person that always made Moon understand and feel that she was not everything that her mother said she was.
I'm literally crying thinking about Moon at her lowest point, and even listening to the threatening messages from Mama Fuentez. I cried when hearing Tia's fierce protection and loyalty for Moon, knowing that she will be okay without her nuclear family. This was just such an emotional novel all around, even the happy moments that were sprinkled here and there. This happens to be my first novel from Vasquez Gilliland and wow, her writing is absolutely powerful. I really want to read the rest of her novels, even if I end up getting emotionally distraught.
My journal spread is pretty basic this time around, mostly because I didn't feel like I could do this book justice. I mean honestly. With how artistic Moon is, there's no way I could compete with that and showcase just how amazing her work is. It makes me wish that I could see her work for real, you know? If only Moon was a real person that I could follow and learn more about! That's how real her character feels to me.
Ahh I don't even know if that review sounds good or not because it was so freaking driven by my feels. But trust me when I say that I highly, highly, highly recommend this novel. Go check it out. If you're an audiobook fan, please listen to it for Kyla Garcia bringing this story to life in the best way.
I'm going to go cry some more, and decompress from that rollercoaster that rocked my world.