Let's Talk Bookish is a weekly meme, that is hosted by Rukky @ Eternity Books and Dani @ Literary Lion, where we discuss certain topics, share our opinions, and spread the love by visiting each other's posts.
Thank you so much to M.T. Wilson @ The Last Book on the Left for this prompt! This is something that I honestly don't think I've thought about, so let's figure that out today shall we?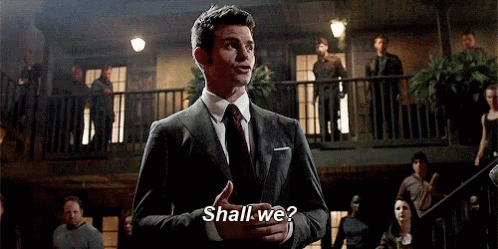 So I'm looking back at what I've considered a 5 star book to me. And of course, everyone has a different rating system, and its based on different elements.
(1) My emotional response to the story
A lot of times, what makes something a 5 star book for me is my emotional response to the story. If you look at the examples of what I adore, it's because something about the book made me either really happy, really sad, or just hit something in my heart that would make a lasting impression.
Let's look at some of my reviews for the most memorable books. Starting with Loveboat, Taipei by Abigail Hing Wen:
The representation that this book has, the experience that these teens get to go through on their own, without the watchful eye of their parents and all the expectations they have pushed on them from an early age… this just speaks volumes to me because I freaking get it. I've been there. I'm still there – not the age but you know what I mean. And I just get it.
Clearly I resonated with this story on a personal level. Which I guess could be a different reason for a 5 star read, but I'll just include it here. I'm usually able to relate to a book on at least one level. It may not be exactly what I've been through, and maybe I experienced something else completely, but I can understand where they are coming from. I can understand what is probably going through the characters' minds. And to me, that's so important when I'm reading something because for me it shows that the author really took great lengths to ensure that their characters are dynamic. They aren't flat, they aren't perfect, they aren't unlikeable solely to be unlikeable… whatever the case, their characters feel real to me, and feel like a person that I could actually learn about, meet in a room somewhere and pick their brain.
I mean, even to the point that Kim's aunt was going to dictate what schools she should apply for and basically they couldn't be living any better than her and her family. When you read it, you'll see what I mean because it's pretty obvious, and it just angered me so much that she would treat her own family like that.
Even if a book elicits strong anger for me, it could be a book that I'll end up rating 5 stars. This book made me more than angry of course. There was some hope that I felt, compassion, irritation and frustration. Lots of different emotions. For me, whatever kind of emotion I feel is better than not feeling anything. Why would I rate a book 5 stars if I didn't care about anything in the story?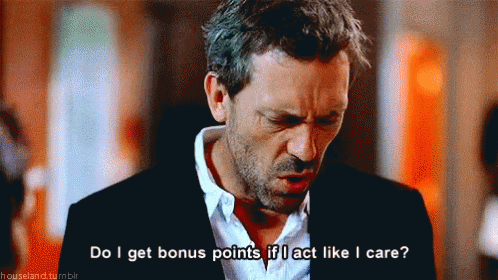 (2) My lack of ability to write a cohesive review
If a book is so good that I can't seem to figure out what to say in a review, then it's highly likely that it's a 5 star read. Apparently if it's a book I don't like, I can write a lot about it…. oops. I'm so sorry about that. I'd rather share positive thoughts in an amazing light rather than have my lackluster thoughts of a book make more headway.
I literally have no words for this except holy cow. This book, this plot, these characters, I'm blown away. Ibañez really just blew me away and basically made me her forever fan with this novel. I'm literally at a loss for words right now.
Apparently this happens a lot, so clearly I do not know how to write reviews anymore! I want to LOL but I'm internally crying right now because if I'm supposed to be good at writing reviews, then I need to get it together!
I mean I eventually get it together and write something? But if its actually worth reading? I'm not sure. Someone would have to let me know since I'm probably biased.
REVIEW TO COME BECAUSE I NEED TO PROCESS WHAT THIS BOOK DID TO ME
And clearly there are times where the words don't end up showing themselves at all. Like with this amazing novel that I absolutely adored and yet never ended up writing a review for. Typical.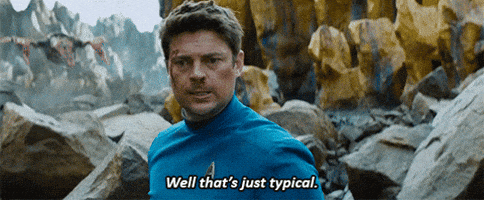 I feel like it's been years since I've been trying to come up with the words to write this review. It's always been difficult for me to say what I want to say about books from McLemore because their writing is just so different in a way that is hard to describe. Whenever I finish a book of theirs, I take a while to process my thoughts, although sometimes it feels like it can take me forever to come to terms with what I want to say.
Conclusion: There's no correct answer or single thing that defines a 5 star book for me.
And I think this is okay. I don't want to follow a rubric when I'm reading and writing reviews. I also don't want to go into a book hoping its a 5 star, and then start knocking off points if they don't hit something on my imaginary checklist. Thank goodness I don't actually have that aforementioned checklist or rubric. For as long as I want to read and review – and hopefully I can do that for the rest of my life – I don't ever want to fall into a cookie cutter way of thinking how to rate and review a book.
And I intend on doing so.
I think that was the longest I've spent on a discussion prompt in a long time! And I think that this was the most enjoyable moment I've had since I came back to blogging. I'm hoping I can do some more discussion posts or prompts where it's not always the same thing, feeling episodic in nature or repetitive. I want my blog to have some life again, and I just need to work on that to get it to the way I want it to.
I didn't think about this before, although I think I've seen this question asked numerous times. I think when I see these as the question of the day on someone's bookstagram, I skip commenting or don't include that answer in my comment! It's nothing against them, it's just the thought of not having a comprehensive answer to provide. But at least now I have a vague idea of what to say.
You know, I really do like the idea of being able to have engaging discussions again, both on my blog and on my bookstagram. Since I'm pretty much not present on Twitter like I was before, I want to be able to make more everlasting friends that share a love of reading and books like I do. Having people to talk about books with, even if it's not the same book that we are reading, or even if we aren't always talking, it makes me so happy and a part of something bigger. It gives me that sense of community that I know I need, especially to combat those depressed thoughts that lie to me and say that I'm not wanted or needed in life. I don't hold that responsibility on anyone, but just knowing that there are people out there that make me smile, and may smile when they see/talk/think of me… well that is just a special and powerful feeling.
Well… I definitely didn't mean to preach at the end of this post. Clearly I just needed to let it out somewhere, so here it landed. Anyway, I hope that you all have a great day. That you are all safe, at peace, and getting through the days in the best way you can.