Thank you so much Morgan for allowing me to read your novel early, and I am so thankful that you wanted to hear my opinion on your story. Be sure to check out some other posts about Morgan's debut novel, and read some of the reviews on Goodreads!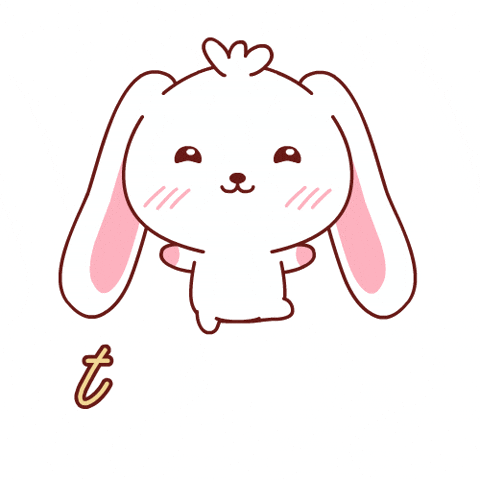 Hard-hitting yet humorous, this young adult contemporary following a teen's transition from foster care to college by debut author Morgan Vega is perfect for fans of What I Carry by Jennifer Longo and Watch Over Me by Nina LaCour.
Foster care always promised her a bed. Now she doesn't even have that.
Coralee (Corey) Reed can't wait to trade her current foster house for Harmony Hall, the dorm for music majors. Corey arrives at Borns College with her pawn-shop violin and a borrowed duffle bag, ready to leave her foster care baggage behind.
But Corey's first day on campus starts on a sour note. She runs into her archrival violinist Dylan Mason, then her name's not on the dorm's roster. Worst of all, Corey can't live at Harmony Hall. Period. Because she's not yet accepted into the music program. Instead, Reslife shoves her into a temporary triple with two unsuspecting (and beyond different) roommates.
When one of her roommates does the unforgivable, Corey starts sleeping around campus—from air mattresses to random couches—while waiting for an open room. But how can she beat Dylan for first chair if she can't keep her eyes open? How can she pass her finals without a good night's sleep? Will college, the place she thought would launch her dreams of becoming a professional violinist, be the place her dreams end all too soon?
Morgan Vega earned her BA in English from Bridgewater College and MA in Writing, Rhetoric & Technical Communication from James Madison University. She worked in higher education for seven years before transitioning into the publishing industry. Morgan interned at Kore Press, worked as an editor at Scarsdale Publishing, and now does marketing for No Starch Press.
Morgan grew up and lives in the Shenandoah Valley in Virginia. When she's not writing, Morgan's freelance editing and talking about books on social media. Sleeping Around is her debut novel.
Visit her website morganvega.com, subscribe to her YouTube channel Morgan Vega, and follow her on social media at @MorganVegaWrite.
Disclaimer: I voluntarily read and reviewed an advanced copy of this book. All thoughts and opinions are my own. Thank you to Morgan Vega and Tearstain Books for this free copy. All quotes in this review are taken from the Advanced Reader Copy and may change in final publication.
I remember the last time I blew through a book so fast, and I felt the exact same way then as I do right now. I was so involved in this story and my emotions were all over the place in the best way. Vega's debut novel truly reminds us that despite our past, we deserve a second chance, and we deserve the opportunity to not be alone in life.
Corey has had such a terrible time in the system. The fact that she was in fourteen foster homes absolutely killed me. I could totally understand why she felt like she wasn't good enough, and why she protected her heart and soul because of how often her foster homes would let her go. I mean, to the point that she can't even tell her RA that she was literally sleeping on couches around campus because she still didn't have her own room just killed me. She didn't want to be seen as a problem, because from her experience… if she is seen as a problem, that's when the foster home gives her back to the system.
"Foster parents can get rid of you for a lot less than cursing. And I've learned the hard way so you won't have to."

Coralee to other foster children, page 6
By the time Corey gets to Burns College, ready to get out of the norm for her and finally be where she can belong, she comes into a situation that is almost worse than she just left with Tom and Kathryn. Not only did she not get accepted into the music program – which was the school's fault for that miscommunication – but that was the only way she was going to be able to stay on campus. So now she has to find a place to live, which luckily enough she meets Emma almost immediately after that debacle, and she offers Corey to stay in her room.
Also, I just need to say that Emma's other roommate Harper… the absolute worst person ever. I truly believe that she should have been removed from campus with her behavior. It wasn't even just her being rude, but the fact that she terrorized both Corey and Emma to the point that they didn't feel safe in that room. The school did not handle that right in my opinion, just saying.
Corey's thoughts and moods would shift back and forth throughout the story, which is okay in itself. But it was frustrating to see her inch further and further into herself when she was doing so well in branching out. She would be real quick to believe the worst in people, because she believed the worst in herself. I understand why, and I wouldn't say that she was wrong in having these thoughts at all. I just wish she was able to open up earlier, or at least try to. For what she went through her whole life, she did what she could do and I accept that. She protected herself the way that she needed to in order to survive, and really that's all you can do sometimes when you're in situations like this.
This was a wonderfully sad yet hopeful story, and I believe that you should give this one a chance.