Thank you so much to the team at WOW! Women on Writing for hosting this blog tour and for having me on it. Click on their link to see the rest of the tour and learn more about Muffin.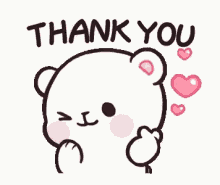 If you're a Black woman in business and feeling stuck or trapped by other people's expectations of what you can achieve, it's time to stop playing small and start redefining what success means for you. It's time to get that upgrade.

Channel your black girl magic. Karen Arrington―author of Your Next Level Life, founder of the Miss Black USA Pageant, creator of the Next Level Women's Summit, and mentor to thousands of confident, successful young black women―is your guide to getting to your next level life. Build a legacy of black excellence.

How big do you want to live? With the seven simple rules in Your Next Level Life, you'll learn how to bring your career, income, and lifestyle to that next level. Don't settle for a life of invisibility and mediocrity. Set ambitious goals, reach for bigger opportunities, and know that you are brave enough to get what you deserve.

Give the gift of confidence. Looking for inspirational gifts for aspiring black women in business? Your Next Level Life is unlike other self-help books for women. It's a guide to opportunity that recognizes and celebrates the true magic of ambitious black women.

Adopt the 7 rules of power, confidence, and opportunity and you can find success:
Create all the money you need
Position yourself like a star
Connect with other powerful women
The Checklist Book is available to purchase online at Amazon.com and Barnes and Noble. Be sure to add this to your GoodReads reading list.
Karen Arrington is an award-winning author, women's empowerment expert + global philanthropist + winner of an NAACP Image Award for Outstanding Literary Work.
Karen's coaching, mentoring + philanthropic work spans over 100,000 hours of service — including her position as a Goodwill Ambassador to Sierra Leone, her work as the co-founder of the first Diabetes Awareness Day in West Africa, and her role as the founder of The Miss Black USA Pageant.

She won a 2020 NAACP Image Award for Outstanding Literary Work for her book, Your Next Level Life: 7 Rules of Power, Confidence and Opportunity for Black Women In America. She has also been honored by The Lifetime Network, Jones New York + other major media outlets for her tireless advocacy for women's health, success + empowerment — including a Red Dress Award from Woman's Day Magazine for her efforts in the fight against heart disease, the #1 killer of women.

Over the past 20 years, Karen has helped over 1,000 women step into powerful careers in media, business, medicine + law — transcending hardship, abuse + financial limitations, and transforming their lives + communities. Today, Karen offers private coaching + global service retreats around the world for ambitious women who want to live their best lives — only better.
Disclaimer: I voluntarily read and reviewed a copy of this book. All thoughts and opinions are my own. Thank you to WOW! Women on Writing, Mango, and Karen Arrington for this free copy.
I appreciated the wisdom that Arrington gave me in this book. I appreciated that it was pretty succinct and straightforward, and didn't feel like it was preaching to me. The seven rules that Arrington gave us to take our life to the next level may seem easy, but they definitely are. And from the mini personal stories that we see with each rule, we can see how there are so many ways following these rules can go.
The journal prompts and the resources provided at the end of the book were all so helpful as well. I like that she gave us resources on political advocacy & engagement since that is the area that I'm passionate about the most. This book felt pretty universal, for me meaning that it didn't matter what kind of life I wanted to live but I could still look to this novel to give me support and tips on how to get there.
I recommend this novel, and while my review is short, the knowledge that I gained, and the feeling of hope that I felt after reading this will sit with me forever. I plan on referencing this book whenever I feel like slowing down, or giving up, or just want to reread one of the rules to get myself going again. Thank you again so much Karen Arrington for writing this book, and I truly can't wait to tap in to my own black girl magic.
I also love how compact this book is! I can literally carry it with me everywhere in my purse. And it kind of matches my purse too. I think Karen Arrington would be such an amazing mentor also! It was great to get to know her through her words and wisdom. Have you read this one yet? Be sure to click on the link above to see the other tour stops!