Hmm…. so I guess I should have paid attention to what this week's post would be or I wouldn't have done my freebie as something similar! Oh well, I can always come up with 10 more books that I would love Santa to send me, so let's get it on.
So like I mentioned, this week's prompt is Books I Hope Santa Brings.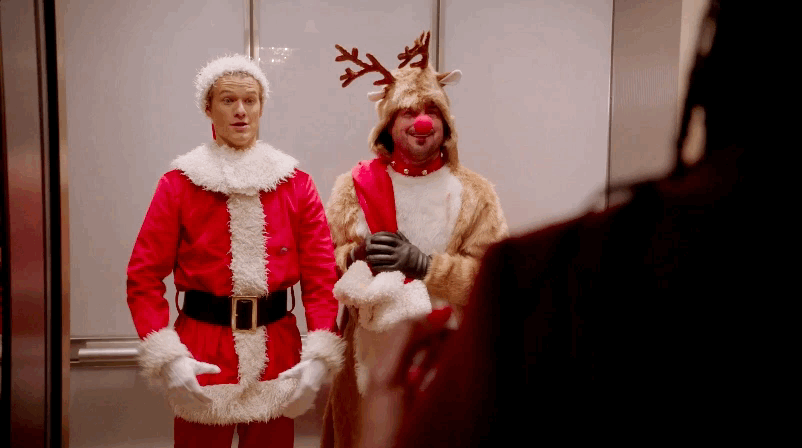 I don't know which Santa this is, but he's a cutie AF. And I'm also going to do my best to not pick any of the ones that I picked last time since I'm sure Santa already got that on his list.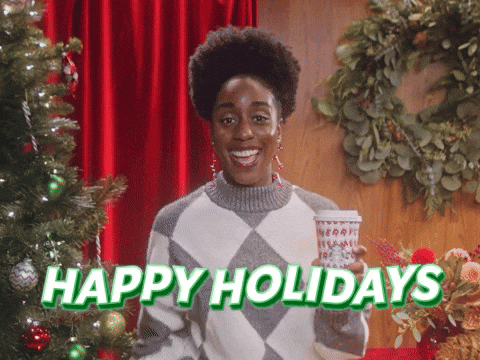 [1] The Friend Zone by Abby Jimenez
I have realized something about myself this year. And what I realized is that I adore cute rom-com stories! Especially when they are HEA endings. (Happily Ever After) endings. I also realized that I freaking love with those rom-com stories have illustrated covers like this. I can't get enough of those for some crazy reason, so give them all to me, okay? Starting with this one from Abby Jimenez.
[2] Tomo: Friendship Through Fiction – An Anthology of Japan Teen Stories
I would have never realized that something like this existed in the world. And when I just so happened to come across it on Goodreads, I was freaking emotional. I need to find this book seriously. And looking that this book's proceeds went to benefit young people affected by the 2011 Great East Japan Earthquake makes me even more emotional. I didn't know someone did that.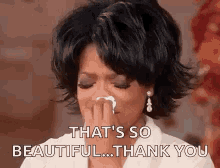 [3] The Wild Ones by Nafiza Azad
I know this doesn't come out until August, but if Santa gave me a pre-order receipt or something showing that it was going to ship to me come pub day, I'd die.
Happy die of course but still. Shooketh.
[4] #TheRealCinderella by Yesenia Vargas
I really want to try a Yesenia Vargas novel, and I hear that this one is a good place to start. Especially since it's the first book in the #BestFriendsForever series. Has anyone read this one yet? Anyone want to remind Santa to include it in my gifts this year? lol
[5] Six Crimson Cranes by Elizabeth Lim
This is another pre-order gift that I'd love to see Santa include for me. Oh my gosh look at that cover though? Plus, I love Elizabeth Lim's books all over anyway so there's no way that I would miss out on reading this one!
[6] The Forest of Stolen Girls by June Hur
Yes, another preorder. I can't help it okay! A lot of my favorite authors are coming out with books in 2021 since they already dropped a book in 2020! I need to add all of this to my shelves and read them and love on them and write reviews on them and shout out to the world that these are the books you want to read. Okay, that's all I have to do in the world. Now if someone could take my place in earning a couple of paychecks, I'd greatly appreciate it. I got books to catch up on!
[7] Honey Girl by Morgan Rogers
This is me. This is another pre-order. This is something I've been dying to read since I read the synopsis. This is a book that I've been dying to hold in my hands since I saw the cover. I'm just really really excited to read this one okay? Okay.
[8] Happily Ever Afters by Elise Bryant
Well THIS is also me as well. Ugh look at her and how beautiful she is! Bleh I'm just so darn jelly of how gorgeous she is and I can't wait to read her book come JANUARY 2021! Santa, hook a sis up please and gimme this book early.
[9] The Ones We're Meant to Find by Joan He
ANOTHER PREORDER OMG SANTA PLS. USE YOUR MAGIC. PRETTY PLEASE.
[10] The Mermaid from Jeju by Sumi Han
I've been dying to read this one. It was so cool that this was one of the Influencer ALCs with Libro.FM! I did get this one to listen to, but I know I'll end up loving it so much that I'll have to get me a physical copy so I can take notes and all that jazz. Which is something that I need to do more than I have been oops.
It's not snowing where I'm at but for everyone who is enjoying some snow during this holiday season, don't get sick! Stay cozy and have fun in the snow as much as you can. If that's your thing. You know? Like I'd rather be at the beach back in Guam but it's okay. It is what it is.
Happy holidays everyone!