Bullying, Violence, Deaths/Murders, Strong Language, Sexual Situations
Japanese, Black
Disclaimer: I voluntarily read and reviewed an advanced copy of this book. All thoughts and opinions are my own. Thank you to Brittni Chenelle for this free copy. All quotes in this review are taken from the Advanced Reader Copy and may change in final publication.
I've been wanting to read this series for a while now, and I'm so glad that I have the opportunity to do so! I'm really excited to write my review for you here, and work through the rest of the trilogy afterwards. Brittni Chenelle is definitely one of my favorite authors since I first read her Kingdom Cold series, and I've been happy with everything that I read from her so far!
Now, I love seeing Asian characters in novels like, all the time. So when I first saw Kaito as a main character, I was super excited to read it. Which, this is definitely a note to remember that Brittni Chenelle always has diverse characters in her novels, and with both the Kingdom Cold series and this one, there is a main character that has some Asian influence. Based on Kaito's full name, I'm pretty sure that he's Japanese, which is one of the main representations that I can relate to in novels, so that was a huge plus for me. BUT, as far as the type of person Kai is, he is definitely a jerk to Reina and the other "serfs" in his original high school. What are "serfs" you ask? Well basically they are people that don't have any special powers like the Fae. Basically, they are defenseless against teenagers that are hell-bent on making their lives a living damn hell. And once Kai realized what his power was, he because one of those jerk Fae teenagers. His favorite target: Reina. The girl who was his first kiss and best friend… until they both experienced his power.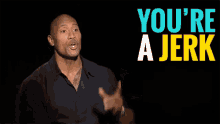 Now Reina: my queen, my goddess, my inspiration…
I still can't believe that Reina took so much crap from so many people at her school! And the worst was from Kai for sure. The more you go through the book, the more you see that Kai just had this bully mentality where he didn't want Reina to be happy unless it was because of him. He even says something like that in the book too. And he even says something along the lines of him taking much satisfaction in teaching her and the other serfs what their place is. Ugh that bothered me so much about Kai, and honestly that ending as well was pretty damn terrible! I still don't know what to think about that, but I know that I need to read the second book to find out if everything that happened with *ahem* is actually true!
Don't you just love when a book can keep you on the edge of your seat and still make you surprised at the very ending? I love it when a book does that. I also think that Brittni Chenelle ended it with such a perfect cliffhanger that it is really making me nervous just thinking about what is going to happen next.
Now, besides the dynamic between Reina and Kai that has gone on since middle school, the other dynamic that I really love is between Reina and Odin!! I love Odin so much, and honestly I hope that I get to see more of him in the second novel, and even the third! I have a feeling that Odin's great guy demeanor that we got to see throughout this novel, and just how kind he was to just about everyone! Even if Kai didn't… really take that into consideration and felt like Odin's act was just that. An act!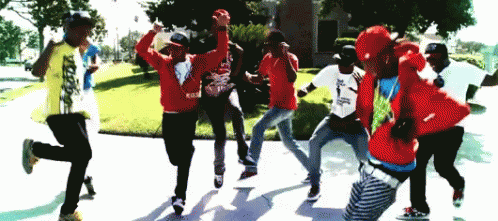 Oops… wrong jerk. This one does seem like more fun though. I think I'll keep it.
Now… I truly, truly hope that we get to see Reina's and Odin's relationship develop, especially since after the events of the ending of the novel really shook things up with everyone in the Academy.
Another dynamic that I really enjoyed seeing in this story was between Reina and her mentor and role model Yemoja Rue. (Also, did you know that Yemoja is the mother of all Orisha in the Yoruba spiritual pantheon. She is also called the Mother of Water, and the Patroness and Protector of Children and Fishermen Yoruba is also one of the three largest ethnic groups in Nigeria.) The more that they worked on developing Reina's understanding of her power and how to use it offensively and defensively, they were also able to develop a great relationship between mentor and mentee. It also felt like Reina finally had that kind of mother-daughter relationship since Reina is technically an orphan after her parents' accident. Or even a older sister-younger sister relationship since it's been hard for Reina to accept the fact that her parents are gone forever. I hope that this relationship is developed more in the sequel.
All in all – which I feel like I've said this in almost every review – I really enjoyed this book! I'm loving the opportunity to seeing how this trilogy ends, and I'm so glad that I have another trilogy to read from Brittni Chenelle and I can't wait to read all of her novels!