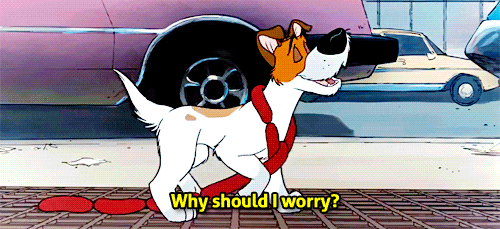 Yes, I've been so happy listening to this song this weekend! I did end up watching the movie in its entirety though yesterday, which of course I needed to jam to this and the other songs in the movie. And… yeah hopefully today goes well since I heard that the weather is definitely going to be pretty damn cold and treacherous for me. I'm kind of scared to drive with some ice on the ground! Way too scary for someone born where there is absolutely no snow or winter weather of any kind!
Thanks to Dini @ Dini Panda Reads, I'm adding Goodreads Monday to my weekly meme schedule, and I'm excited to do this one. This weekly meme was started by @Lauren's Page Turners and it invites you to pick a book from your TBR and explain why you want to read it.
Tokyo Ever After
by Emiko Jean
Publisher: Flatiron Books
Release Date: May 25, 2021
Genre: YA Contemporary
Crazy Rich Asians meets The Princess Diaries in this irresistible story about Izumi, a Japanese-American girl who discovers her senior year of high school that she's really a princess of Japan.
Izumi Tanaka has never really felt like she fit in—it isn't easy being Japanese American in her small, mostly white, northern California town. Raised by a single mother, it's always been Izumi—or Izzy, because "It's easier this way"—and her mom against the world. But then Izzy discovers a clue to her previously unknown father's identity…and he's none other than the Crown Prince of Japan. Which means outspoken, irreverent Izzy is literally a princess.
In a whirlwind, Izzy travels to Japan to meet the father she never knew and discover the country she always dreamed of. But being a princess isn't all ball gowns and tiaras. There are conniving cousins, a hungry press, a scowling but handsome bodyguard who just might be her soulmate, and thousands of years of tradition and customs to learn practically overnight.
Izzy soon finds herself caught between worlds, and between versions of herself—back home, she was never "American" enough, and in Japan, she must prove she's "Japanese" enough. Will Izumi crumble under the weight of the crown, or will she live out her fairytale, happily ever after?
I could totally see how this would be like The Princess Diaries, which is one of my favorite stories! Yeah, yeah, I know I say that about a lot of stories and I have a lot of favorites, but hey what can I say? I am also really glad that we get to see some Japanese royalty in a YA novel! Ahhh it makes me so excited to read it.
The plot also hits home for me since Izumi has never felt "American" enough in America, and now since she recently found out that she's Japanese Royalty – a literal Princess! – she is going to have to somehow prove that she's "Japanese" enough to be their princess. Which you know, it sucks when you feel like you can't be enough of yourself for others to appreciate it.
This book is totally going to break my heart, isn't it.
No shame! I know it already. I can't wait to read it.
You know, one day we are going to not allow these rude ass people dictate whether we are "enough". Because it's so rude of them! Who are they to say that we aren't enough of what we are? They just need to shush!
But anyway. Happy Monday and I hope you are all doing well.