Let's Talk Bookish is a weekly meme, that is hosted by Rukky @ Eternity Books and Dani @ Literary Lion, where we discuss certain topics, share our opinions, and spread the love by visiting each other's posts.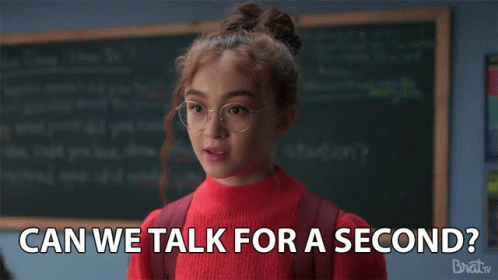 Thank you so much Dani for the topic this week! We're going to talk about one of my favorite types of stories. Or plots, whichever you want to call it. Redemption Arcs!
And who has one of the most amazing redemption arcs in all of history? Maybe not in a book, but definitely in entertainment as a whole.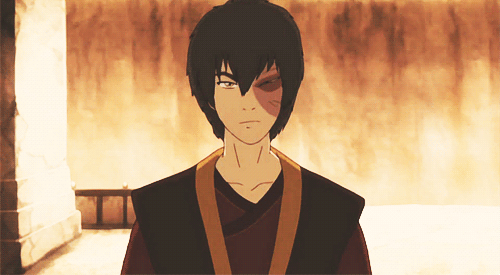 Yes: My main man Zuko, Crown Prince of the Fire Nation turned Fire Lord.
Now, for those of you that aren't familiar with my babe, he is one of the main characters in the amazing TV show Avatar: The Last Airbender. To give a quick recap of the redemption arc:
You see that scar on his face? His dad gave him that for speaking out of turn at a war council meeting. When he was 13 years old. His father then banished him from the Fire Nation, telling him that he will only regain his honor if he captures the Avatar. Now, this is supposed to be basically guaranteed to fail because the Avatar hasn't been seen alive in 100 years by this time.
Lo and behold, he actually finds the Avatar and spends most of the first season trying to capture him in order to gain his honor. Can I just say that Zuko is the best Avatar tracker in the entire freaking world? Like, my gosh he's an expert.
He is ALMOST tricked by his little sister Azula in being captured and put in jail in the Fire Nation since his father sees him as a "failure and disgrace".
And well… you'll have to watch the rest so I don't spoil it toooooo much.
But long story short, Season 3 Zuko finds his redemption and becomes his own person and does what's right. It was amazing, and honestly I would say that this is like deity tier of what I want a redemption arc to look like, whether it's on film, in a TV show, in a book or a series. Maybe that's too much to ask for a book, but I don't think so. Now, have I really found a book that has a redemption arc that I really liked? When I think about it, I don't believe I have.
Maybe a redemption arc that I would consider pretty good is from the Shadow of the Fox trilogy from Julie Kagawa. Basically the entire group of heroes seemed to have some sort of past issue that they needed to resolve, something that changed their lives that they felt was their fault and needed to change for the better. Another one that I may include is Wildcard by Marie Lu, the sequel to Warcross. Especially after the events of the first book, there definitely needed to be some sort of redemption for a few of the characters, and I personally loved it. Not Zuko level, but it was still good for me.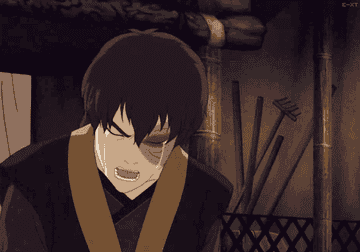 So since I am clearly not versed in my redemption arcs in books, I'd love some recommendations! It could be YA or Adult, almost any genre except for erotica. I'd love to see what I'm missing! In the meantime, I'll be doing another rewatch of ATLA because, well I can never watch too much of this show.
Oh wow. Give me more of shirtless Zuko pretty please!