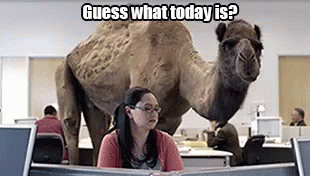 It's also Veterans Day, so thank a Veteran if you know one. Or if you see one. If you want, if you feel comfortable doing so. You know.
Thank you again to Sam @ Taking on a World of Words for hosting this weekly meme. I'm pretty sure you all know the drill by now, but in case you don't and you want to join, here are the three questions we always answer:
What are you currently reading?
What did you recently finish reading?
What do you think you will read next?
I really, really, really gotta try to read the ARC in the daytime instead of just at night because whenever I read it at night, I'm always under the influence of my sleepy pills which means that there's an almost 100% chance that I'm going to fall asleep before making significant process. But at least I am maybe 70% or so through it, and I'm getting through it slowly but surely!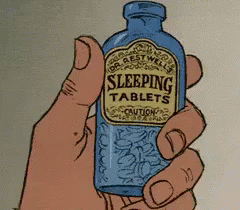 And while I'm still in the beginning of Westside, I'm totally digging that book as well! Now, I don't know which book I'm going to take on as the third one to read, but I'm thinking I may need to do a contemporary romance or something… not sure.
Okay, characters have been irritating me all week in these books, huh… Like what the heck man. I have two reviews to write from this list, and I'm working on one of them… I may work on it today when I get a chance, if I'm able to curb my headache somehow. It still hasn't gone away though, and it just hurts so damn much! I'm so over this pain though, you know? Do you ever get irritated with characters in a novel and does it end up ruining a book for you? Or does it just lower your rating by a little bit? I'm pretty sure that was a discussion post at one point in time, but I thought about it today after finishing Such a Fine Age today because holy cow one of the main characters really irritated me and I lost so much sympathy for her in the end that I was like… wow. I think that part made me reduce my internal rating – since I didn't write anything yet – by maybe 1.5 stars so far.
The month is almost halfway done and I haven't even started any of my Literati book club reads yet. I'm kind of really disappointed in myself right now? The goal was to keep up every month so that I could join the discussions on the app, but I guess this month really just knocked me out. I'll probably try to start something and see how it is. Maybe start taking notes in my Literati notebook to get the ball rolling and whatnot.
Since I'm also trying to make sure that I finish a reading challenge this month, I also want to make sure that I read books that will match up with the prompts that they have here. Even though this photo doesn't properly show it clearly since I didn't zoom it up as much as I could have, I'll probably share another photo towards the end of the month when I get to see my end result. Maybe. I don't know if I want to see if I do a terrible job or something. Oh well! But it would be cool to see if I finish the challenge! I think that would be the first time I finish a monthly challenge before, especially this year with everything that happened in 2020.
Until next time, friends.
Make sure you stay rested.