Ready Reads is a monthly subscription service available at Suffolk Public Library. Participants in the program will receive curated content based upon their preferences at the first of each month. Ready Reads is a monthly subscription service where you'll receive a bundle of books or a list of digital titles available on our digital platforms, Hoopla and RBdigital, based on reading preferences you provide. You can opt for physical books only or a combination of physical and digital if you prefer.
Also, since this is a memoir, I'm not going to do a traditional review since I don't think it's right to review someone's life story like that? You know what I mean, right? I think that makes sense…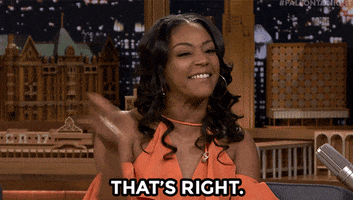 But honestly, I found that it was really cool to listen to Alicia talk about her story. I didn't realize that she went by Ali as her nickname, and I feel like it really matches her personality. I listened to the audiobook once I found out that she narrated her own novel – thank gosh! I get weird about other people narrating someone else's autobiography when there's no particular reason why the author can't narrate their own book, you know? I know they really don't have to if they don't want to, but I feel like it makes the book more personal in my opinion.
The funny thing about me enjoying this book so much is that I'm really not the type of person to normally gravitate towards nonfiction novels, or even anything about someone's real life story. I think I really have to like the person first before I want to know more about them, and if I was really interested about them, I'd want to watch their documentary? Maybe not, I don't know if I like those either. But I took a chance with this one because it was a recommendation from my library. I try my best to read all of the books from the monthly subscription that I get from the library since they curate it every month based off of my likes and interests, and they have really picked great choices for me so far. This was another one that was right on the money, so thanks again for that.
I can definitely say that I'm not super obsessed with any of my favorite artists unfortunately – or is that a good thing? – because there were a lot of things that Alicia talked about in her novel that I did not know about. I don't know if they were public knowledge for the whole of her career or not, but when I was listening to her story, I was like whaaaaaaaat? Like I didn't realize she was dating as young as 14, but she also graduate high school at like 16 or something? She was really smart, and just so very very talented and dedicated to her musical career. Everything she and her mom went through when she was younger was just absolutely eye-opening.
And then seeing how much love her and her husband (Swizz Beatz) have for one another and their family is just so beautiful.
So if you want to learn more about Alicia Keys, even if you haven't listened to her music from the beginning or lately, or are just interested in finding out a little bit more about her, I recommend listening to the audiobook. Her voice is so soothing! I'm pretty sure I said that before or somewhere else when I was talking about this book, but that was a much cooler experience. She also sings on the audiobook when she is talking about certain song lyrics and in between chapters there are song interludes, and when there are other people talking about Alicia, it's the actual people talking. So like if it's Bono talking about Alicia, you hear Bono himself, etc. I forgot who else we get to hear from, but there were quite a few people.
I think Oprah was one of them?!
So yeah, I liked this one and I loved hearing about her journey and her family and her love of music.