It's been a long time since I've been on here, but you know I couldn't stay away without promoting Maya and the Rising Dark! Thanks so much to TBR and Beyond for including me on this book blitz!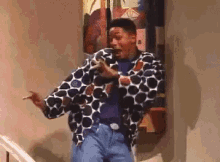 In this highly anticipated contemporary fantasy, twelve-year-old Maya's search for her missing father puts her at the center of a battle between our world, the Orishas, and the mysterious and sinister Dark world. Perfect for fans of Aru Shah and the End of Time and The Serpent's Secret.
Twelve-year-old Maya is the only one in her South Side Chicago neighborhood who witnesses weird occurrences like werehyenas stalking the streets at night and a scary man made of shadows plaguing her dreams.
When Papa goes missing, Maya is thrust into a world both strange and familiar as she uncovers the truth. Her father is the guardian of the veil between our world and the Dark—where an army led by the Lord of Shadows, the man from Maya's nightmares, awaits. Now that the veil is failing, the Lord of Shadows is determined to destroy the human world and it's up to Maya to stop him. She just hopes she can do it in time to attend Comic-Con before summer's over.
Rena Barron grew up in small-town Alabama where stories of magic and adventure sparked her imagination. After penning her first awful poem in middle school, she graduated to writing short stories and novels by high school.
From a very young age she loved reading stories where kids saved the world, tamed dragons, wielded magic, flew spaceships, became the chosen one. She desperately searched for characters in books who looked like her and was always disappointed to find none, which fueled her early interest in writing.
Before HarperTeen acquired her Young Adult Epic Fantasy, Kingdom of Souls, Rena spent 10 years in the query trends–writing across multiple genres and age groups in the pursuit of publication. In 2017, she entered Pitch Wars, a popular and highly sought-after online mentorship program that included an agent showcase round. Rena's entry (then titled "The Last Witchdoctor") received multiple offers of representation. She signed with Suzie Townsend at New Leaf Literary shortly after, and the manuscript went on to sell in a heated auction.
In addition to the Kingdom of Souls series, Rena also has written a middle grade epic fantasy titled Maya and The Rising Dark debuting in Spring 2020, pitched as Stranger Things meets Percy Jackson, that sold in a pre-empt to Houghton Mifflin Harcourt.
On a personal note, Rena loves all things science fiction and fantasy, ghosts, and superheroes. When she's not writing, she can be found reading or brushing up on her French.
I can't freaking wait to share my review with you on this novel! Thank you to the team at HMH Books for Young Readers for the above instagram photo! Doesn't this book look darn gorgeous? I'm so excited.
How many of you have already read this novel? How many of you are going to make sure you add this to your TBR list and read, read, read!?
Stay thirsty, friends!