Looks like it's that time again for another Favorite Posts round up! I guess it's better to have this on a certain day of the week, then I don't forget if I did it or not! I think that's just for my own sanity since we all know I'm a little scatterbrained sometimes. The perks of being old, I guess.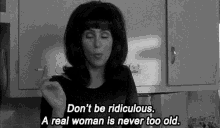 Tour the World in 30 Books: What's In a Name? by Kerri McBookNerd: "The topic of the meaning of the main character, Tarisai's, name came up and I got curious. Were there other characters whose names had specific meanings, as well? And did those meanings perhaps shine a light on their personalities?"


Thought Collective #2: Let's Chat About School by Jessica C Writes: "Don't let the school system make you hate or fear learning. Because you should always want to learn!!"


10 new and upcoming book releases to get you in the fall mood by Bellerose Reads (Cielo): "Fall is my fave season. I'm a fan of all things spooky and this is the season just for that."


Why I use Latinx by Latinx Magic (Cande): "I don't need to explain beyond that, I actually I don't care if you completely grasp it. Every time someone uses Latinx I feel like we're breaking our rigid society apart piece by piece to build something better."
Bre' is one of my all time favorite people! Not only have I loved talking with her on our two live chat book discussions lately – on her BookTube channel by the way – but she is just such a fun person to be around and talk to in general! I wish I could meet her in person but I love being able to follow her feed and support her!
RC is also one of my faves in the entire world. I love how sweet RC is and the kind of energy that he gives off all around Twitter and BookTube. He's one of the nicest people ever and I just absolutely adore him.
And there you have it. I love supporting my friends. I love finding new friends. I love supporting creative people all over, and I hope that you get to see some new blogs to follow that you may not have seen yet! Although, I'm sure you probably have seen a lot of these people. Very very amazing if I can weigh in here. See you all next week for another roundup.
Stay thirsty, friends.