Hey mersquad coven! How are you all doing? Why do I have Beyonce's Homecoming performance as a gif on here? Because this Saturday I get to be a part of an HBCU Virtual Vote Rally! How freaking cool is that? I heard we are having a DJ kicking us off and there's gonna be a lot of panel discussions. I'm so excited. It makes me wish that there was an HBCU in Hawaii, or that I got to attend one. Well, my goal is to transfer to NSU – Norfolk State! – and finish up my degrees, so that would be going to an HBCU at least once in my life! We'll seeeeee.
Thank you again to Sam @ Taking on a World of Words for hosting this weekly meme. I'm pretty sure you all know the drill by now, but in case you don't and you want to join, here are the three questions we always answer:
What are you currently reading?
What did you recently finish reading?
What do you think you will read next?
Clearly I'm in a contemporary romance kind of mood, because freaking how many rom-com books have I been flying through this month?! Like, woooooot. Also, everyone's relationships – or at least the smexy times – have been so freaking great that I'm in the car like GET IT GIRL WOOT.
You know what? We aren't gonna talk about how I'm legit cheering on these characters to have amazing smexy time on books that I already read. Well, The Wedding Date at least, so I knew it was gonna happen and I was all for it. This is my first time reading Pride, Prejudice, and Other Flavors and it's been making me feel super emotional. I can't read the original Pride and Prejudice because I'm just… not into any classics at all. But this one, I can totally get behind. And I'd totally would want to see a TV show of the Raje family done right because OMG I am loving their family!
I'm gonna have to do some mini-reviews in order to catch up with everything! Ugh it's been way too long, and I honestly don't think I can write full blown reviews for every single book since May, but I still want to write something, you know? Also, LEGENDBORN WAS MY FAVE!!! I cannot even handle how good that novel was. So freaking happy that I got to finish it!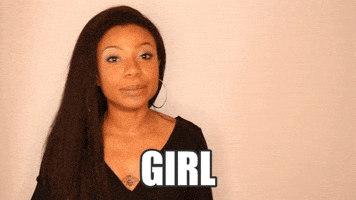 I seem to be in a rom-com mood. I don't get it. I think it's because I'm feeling like I need some love or whatever. Plus apparently the hubs is supposed to be going out to sea somewhat soon so maybe I'm thinking about how I'm going to miss him. But do I ever miss him? Yes, I actually do but I don't like to show it. But anyway. I guess I needed a break from fantasy and I needed to see some people have happy ending romances. Who knows.
What do you do when you're in a rom-com mood? Or a mood for a genre that you really don't read too much of, but is one of your guilty pleasures? Especially when you don't want to feeeeeeel mushy? Ugh the worst? Let me know, fam. I need help getting out of this mood.
Stay thirsty friends.