Hello friends! I hope you are all doing well. I know I'm super behind on some reviews but I'm working on catching up in between everything that I'm doing daily. This weekend is definitely super busy for me so I may not be here to respond to your comments, but I'll answer as soon as I can!
Thank you so much to the team at Hear Our Voices for hosting this book tour. It may look a little different because there are two sets of dates. I picked one of the pre-publication tour dates, and the other set is post-publication. How cool is that to split it up like that? I thought it was pretty cool. I hope that you get to see all of the creative content throughout both sets of tours and give this anthology a read when you can.
Come On In
by Adi Alsaid (Editor)
Publisher: Inkyard Press
Release Date: October 13th 2020
Genre: YA Anthology
This exceptional and powerful anthology explores the joys, heartbreaks and triumphs of immigration, with stories by bestselling and beloved YA authors who are themselves immigrants and the children of immigrants.
WELCOME
From some of the most exciting bestselling and up-and-coming YA authors writing today…journey from Ecuador to New York City and Argentina to Utah, from Australia to Harlem and India to New Jersey, from Fiji, America, Mexico and more… Come On In.
With characters who face random traffic stops, TSA detention, customs anxiety, and the daunting and inspiring journey to new lands, who camp with their extended families, dance at weddings, keep diaries, teach ESL, give up their rooms for displaced family, decide their own answer to the question "where are you from?" and so much more, Come On In illuminates fifteen of the myriad facets of the immigrant experience.
Adi Alsaid is the author of several young adult novels, including Let's Get Lost, Never Always Sometimes, and North of Happy. He was born and raised in Mexico City, where he now lives and spills hot sauce on things.
Visit the tour schedule post at Hear Our Voices for the full author list of bios and social media information!
Disclaimer: I voluntarily read and reviewed an advanced copy of this book. All thoughts and opinions are my own. Thank you to Hear Our Voices Book Tours, Netgalley, and Inkyard Press for this free copy. All quotes in this review are taken from the Advanced Reader Copy and may change in final publication.
Usually I review an anthology as a whole, and my rating is an average of how I felt about all the stories together, but for this one I would like to focus more on a specific story. I decided to do this because I had the opportunity to interview Misa Sugiura, and this story had a special connection to me as someone part-Japanese.
The one thing about the short stories in anthologies is that: THEY ARE TOO SHORT! Yes, that's is the point of anthologies, and yes, we all know that it's going to be full of short stories from your favorite and new-to-you authors, but man if I wasn't craving more from Misa Sugiura after reading WHERE I'M FROM. There were so many experiences in that story that I've either experienced firsthand, or have heard my family go through. I could feel the emotion in each scene, and there was a part of me that almost felt ashamed. No, it was full shame, because there were instances where the main character Eriko would have a blunt, almost harsh opinion about her Japanese classmate in 8th grade that it just broke my heart. I can't lie and say that there wasn't a time where I agreed with Eriko, and thought that it was okay to not be "that kind" of Japanese, the "kind" that was born and raised there, that recently moved to the United States and had to assimilate into American life or risk being lost in the shuffle. Like being "that kind" of Japanese was wrong, or not as good.
"But I felt even sorrier for myself. Miho was exactly the kind of person that I feared everyone saw when they looked at me: weird, awkward, foreign. Japanese."

Guardian Angel
It hurts that Eriko and Miho were made to believe that being Japanese was wrong. That it was not desirable or worth being treated like a human being.
To think that I was ever ignorant enough to think that makes me extremely disappointed in my younger self. But it also makes me proud that I was able to mature and grow and realize that nothing is wrong with being who you are, where you're from. Absolutely nothing. And for those that aim to make you feel worthless because of it, they aren't worth your time or energy. It's hard to ignore hurtful things that people say about you, whether they are valid or completely unfounded, but it's the way that we react to those things, and how we carry ourselves moving forward that will determine the kind of people we are. People pay attention to how you treat others, and as long as you know that you treat people with respect and dignity, even if they don't extend that same courtesy to you, then you are doing the right thing. You are going to be okay.
I cried while reading this story, and by the time this was over, I was proud to be Japanese again. I like to think that I was always proud to be what I am, all ethnicities, all races, everything about me. But then I remember that people made me feel inadequate, stupid, wrong because of what I am. Because I wasn't like them. I don't ever want to feel that way again. I don't ever want anyone to make me feel that way again. And I never want anyone else to feel that way, and even though I can't stop the world, I can still do what I can to make sure that those around me are always proud to be who they are. Unapologetically them.
I was so lucky to be able to interview Misa Sugira, and I am so thankful that Inkyard Press and Adi Alsaid were so accommodating with all of the interview requests for both tours. It was so interesting to plan all of these out, splitting it up between pre and post pub tours, which ones are video interviews versus blog interviews, making sure the questions are sent on time, the answers are received on time…
It was insane, and the best planning that I've ever had the pleasure to be involved in. And now, I'm able to share my interview with Misa Sugiura here! This also may or may not have been the first video on my YouTube channel, so yay me!
I wish people weren't such assholes.
There's so much more to immigration than people realize, and it's a shame that people aren't willing to learn.
How many times can a book make me cry?
Why are these stories so short? I need more.
This is one of the most emotional anthologies I've ever read.
Please, stop making me cry.
Eriko you're hurting me.
Miho, I'm so sorry.
Adi, I'm so happy you created this.
I –
Why can't people just understand?
"Where are you REALLY from?" My mother's body? Is that the answer you want?
Why does that question even exist? Don't people realize that's rude as hell?
I just…
I can't.
And there we have it. An emotional ride all around, and it was such an amazing journey. In my interview, I kept thinking that this book was coming out in September, and I'm so disappointed in myself that I didn't have the book information in front of me while I was doing the interview. Like hello, Leelynn!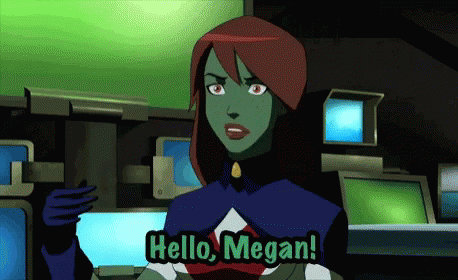 If you didn't catch that reference, you need to watch Young Justice. Just saying.
Stay thirsty friends.