Hey, mersquad coven!
Can you believe that this is the very first book tour that we confirmed for Hear Our Voices?! I'm still so in awe that this happened and I am just so honored that Abrams, Amulet Books, and Jordan Ifueko are doing this book tour with us.
This is my second post for the book tour, so if you missed my Aritsar Book Tag from Tuesday, be sure you check it out! The banner is linked to the tour schedule, and there's some great content coming your way so be sure to visit the other posts and send some love!
The epic debut YA fantasy from an incredible new talent—perfect for fans of Tomi Adeyemi and Sabaa Tahir
Nothing is more important than loyalty.
But what if you've sworn to protect the one you were born to destroy?
Tarisai has always longed for the warmth of a family. She was raised in isolation by a mysterious, often absent mother known only as The Lady. The Lady sends her to the capital of the global empire of Aritsar to compete with other children to be chosen as one of the Crown Prince's Council of 11. If she's picked, she'll be joined with the other Council members through the Ray, a bond deeper than blood. That closeness is irresistible to Tarisai, who has always wanted to belong somewhere. But The Lady has other ideas, including a magical wish that Tarisai is compelled to obey: Kill the Crown Prince once she gains his trust. Tarisai won't stand by and become someone's pawn—but is she strong enough to choose a different path for herself? With extraordinary world-building and breathtaking prose, Raybearer is the story of loyalty, fate, and the lengths we're willing to go for the ones we love.
Jordan Ifueko is a Nigerian-American author of Young Adult fiction. She stans revolutionary girls and 4C curls. RAYBEARER is her debut novel.
Eluded Rape (off-screen), Consensual Sex (off-screen), Murder, Parental Emotional Abuse, Reference to Suicide, Misogyny
Disclaimer: I voluntarily read and reviewed an advanced copy of this book. All thoughts and opinions are my own. Thank you to Hear Our Voices Book Tours and Amulet Books for this free copy. All quotes in this review are taken from the Advanced Reader Copy and may change in final publication.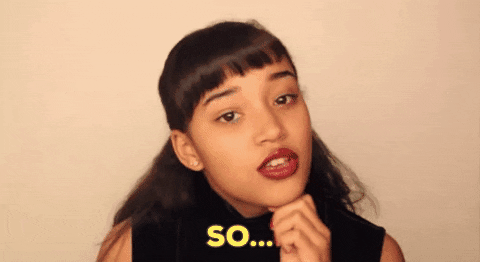 Where do I even begin with this story? I absolutely adored this novel and I am so glad that I had the opportunity to read this prior to publication. I remember seeing the email request for this when it was supposed to come out back in April and I was honestly so shocked and humbled that they would even consider sending me a copy. And I am so glad that I was able to help celebrate this amazing novel because it is definitely one of my favorites of the year. Congratulations to debut novelist Jordan Ifueko for creating a beautiful and enthralling world and characters that make me want to cheer them on and give them tough love when they are feeling like they aren't enough.
First, I have to say that Tarisai was one of the most innocent characters in the very beginning. Well, actually I feel like she was pretty innocent for most of her childhood and even when she was around sixteen because she wasn't able to assimilate herself into the outside world until she was able to leave Bhekina House. Since her mother – The Lady – kept her confined in that space and even ended up closing her off to the outside world completely, there was really no way for her to learn anything outside of what her tutors taught her. I did like that The Lady basically made sure that Tarisai would be able to pass the tests that the other children had to go through when they were trying to be members of the Crown Prince's Council, and I don't even think Tarisai realized it until she was put in that situation. Of course, I'm pretty sure The Lady did this because it went with her master plan. If Tarisai for some reason didn't end up on the Council, then that final wish wouldn't be fulfilled. So even if it seemed like it was done out of selfish reasons, I feel like it ended up working in Tarisai's favor in the long run.
Tarisai went through so much growth throughout the novel. From learning how to have a family and friends, people that she can trust and love and will trust and love her. Growing up, since The Lady wouldn't really engage with her in a motherly way, she craved that kind of affection and feeling from someone. Anyone. And she was able to get it in the Council of Eleven and Prince Dayo. And that bond between them all was so strong because of the Ray, and you'll see more of what I mean when you read it. Even though we didn't get to see many scenes with all of the Council together, we still got to see that they were really close, and that since they basically grew up together it was a relationship that grew and evolved over time. It was just really special, and it made me think about some of my childhood friends and think about what would happen if we had a bond like that. How we would behave and react and how we would interact with one another.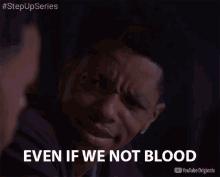 I loved the journey that she took with Sanjeet. Not to mention I am absolutely IN LOVE with Sanjeet. He and Kirah – the two council members that Tarisai seems to bond with the most besides Dayo – are my favorite characters and I love how much they support Tarisai and remind her that she's a boss! You know? Like even though Tarisai is feeling like she's not enough, or she's not strong enough for one thing, or influential enough for another thing, Sanjeet and Kirah are there to remind her that "Yes. Yes, you are enough. YOU are ENOUGH." and I just love that about them. That friendship dynamic between those three characters felt like the heart of the story for me and I am so glad that Jordan included it the way that she did.
I feel like I could literally go on and on about this book, and even then I would feel like I missed something, so I'm going to stop here and remind you that, yes. You should totally read this book, and I think you will find that there are so many things in this book that you'll love and appreciate. Even if you feel like it's just one aspect that really speaks to you, I think it would have done its job in connecting so many people to a story like this.
Ahh again remember I haven't done dream casts in so long so bear with me! I'm going to do my best to bring justice to my favorite characters! And of course, this isn't an extensive list of everyone because that would be WAY too long, but I am going to pick a few of the characters that I loved envisioning when I read the novel.
I mean… honestly if I could, I would definitely pick Jordan to play Tarisai but I don't know if authors like to do that? But I could totally see Jordan being Tarisai. But I was looking at some Nollywood actors and Sharon Ifedi looked like she would be a great Tarisai in a movie.
Oh gosh, don't you just love his smile?! I could totally see him being Dayo in a movie or TV show. So freaking handsome!
So looking up the name "Kirah" online, I found that it has Irish origins, which I totally didn't know. But I wasn't sure if I wanted to put any full European actors on this list, just because really this world is what Jordan made it, and I felt like I could find someone that I hadn't seen before but would give me Kirah vibes. And that's where I found Hannah!
I feel like this was a hard one too because I kept looking for someone that exuded strength, but I also feel like maybe I was looking for someone with too big muscles? So I'm glad that I came across Arjun because I think he would make a really good Sanjeet because he feels strong, but also feels like he would be extremely loyal and caring to his family.
So the thing about Kathleen is that she can change her appearance, and I think that makes me think of her as a little more fluid with who I think would match her. But I like my choice here!
Okay who is this handsome man and where has he been all my life?!?!? Sold! I about to watch all of his Korean dramas like the perv I am. Just kidding, I'm not actually a perv but he is definitely very attractive. So Woo In it is.
And that's my post! Wow, I had a lot of fun with this one, as I usually do when it's a book that I thoroughly enjoyed. And of course I had to really show up for this one because this is definitely going on my list of favorite books this year! I can't wait for the sequel because wow, does it sound like it's going to be intense! I can't wait!
In the meantime, don't forget to watch my interview with Jordan on Youtube! It was fun and I think my questions were pretty good. You tell me!
And of course, I get super overly critical about how I look like on camera so go easy on me, friends!