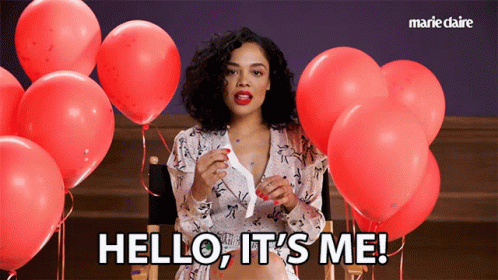 Yay for my second Black Girl Magic book this month. I feel like I don't read enough books about Black girls from Black authors, and I know I need to change that. I also like seeing these Black girls having powers, using these powers and just being their own people. Being proud to be Black. I wish I could be the same. I was so excited to be a part of this blog tour because it's soooo rare that I get to receive ARCs for Black YA novels from Black authors (which I feel is really weird? But okay) so this happens to be one of them that I really wanted to make sure that I got to speak about.
Thank you so much to the team at FFBC for having me on this tour and for hosting this tour. Be sure to click on the banner for the rest of the schedule and for more information.
by Roseanne A Brown
Publisher: Balzer + Bray
Release Date: June 2, 2020
Genre: YA Fantasy
The first in an fantasy duology inspired by West African folklore in which a grieving crown princess and a desperate refugee find themselves on a collision course to murder each other despite their growing attraction.
For Malik, the Solstasia festival is a chance to escape his war-stricken home and start a new life with his sisters in the prosperous desert city of Ziran. But when a vengeful spirit abducts Malik's younger sister, Nadia, as payment into the city, Malik strikes a fatal deal—kill Karina, Crown Princess of Ziran, for Nadia's freedom.
But Karina has deadly aspirations of her own. Her mother, the Sultana, has been assassinated; her court threatens mutiny; and Solstasia looms like a knife over her neck. Grief-stricken, Karina decides to resurrect her mother through ancient magic . . . requiring the beating heart of a king. And she knows just how to obtain one: by offering her hand in marriage to the victor of the Solstasia competition.
When Malik rigs his way into the contest, they are set on a course to destroy each other. But as attraction flares between them and ancient evils stir, will they be able to see their tasks to the death?
Roseanne "Rosie" A. Brown was born in Kumasi, Ghana and immigrated to the wild jungles of central Maryland as a child. Writing was her first love, and she knew from a young age that she wanted to use the power of writing—creative and otherwise—to connect the different cultures she called home. She graduated from the University of Maryland with a Bachelor's in Journalism and was also a teaching assistant for the school's Jiménez-Porter Writers' House program. Her journalistic work has been featured by Voice of America among other outlets.
On the publishing side of things, she has worked as an editorial intern at Entangled Publishing. Rosie was a 2017 Pitch Wars mentee and 2018 Pitch Wars mentor. Never content to stay in any one place for too long, Rosie currently teaches in Japan, where in her free time she can usually be found exploring the local mountains, explaining memes to her students, or thinking about Star Wars.
Disclaimer: I voluntarily read and reviewed an advanced copy of this book. All thoughts and opinions are my own. Thank you to Fantastic Flying Book Club, Edelweiss, and Balzer + Bray for this free copy. All quotes in this review are taken from the Advanced Reader Copy and may change in final publication.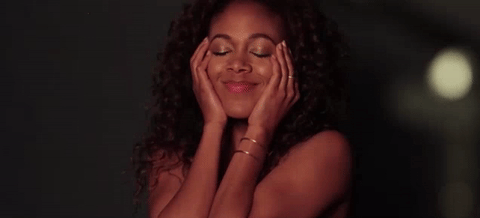 The young Black girl in me that was wanting to be a powerful princess like person back in the day is loving this book. And grown up me that is wishing I could be a powerful Black Queen in this day and age. Pretty much everything about this book was amazing and magical and atmospheric and enthralling and wow. I can't even really explain it right now because I guess I'm still trying to get my head out of this world that Brown created. I don't even really want to leave Ziran, even though this world is not all sunshine and daisies (where did that term even come from, anyway).
Malik and his sisters do whatever it takes to escape the home that has been devastated by war. They end up going into the city of Ziran, but before they are both able to enter the city safely, a vengeful spirit ends up taking his youngest sister Nadia from them and says if Malik doesn't kill the Crown Princess of Ziran, he won't get Nadia back. She will forever be trapped with the spirit, and Malik and the rest of his sisters will have to somehow live their lives in Ziran without her. That is not going to happen if Malik has anything to say about it, and since there is nothing tying him to the Crown Princess right now, he has no qualms of resorting to assassination. How he's planning on doing this, you'll have to read it and find out for yourself.
On the other hand, Karina (the Crown Princess that Malik has to assassinate…) is still grieving over the assassination of her own mother, and things are not well in her kingdom right now. Those who should be in her corner – like her advisors and those in her royal court – are not, and are even threatening to overthrow her rule. Things are getting crazy, and it only makes sense that Karina is stressed out. Because there is a way to bring her mother back from the dead – and how cool is that!? – she comes up with a plan. The cost is the beating hard of a king. Since Karina is currently unmarried, her plan is to offer her hand in marriage to the winner of the Solstasia competition, the very same competition that Malik plans on competing in, the same competition that made him and his sisters come to Ziran in the first place.
See how everything is coming together?
So what's going to happen when Malik ends up winning the competition – if he does – and finds a way to kill Karina, but somehow has to protect himself from dying when Karina is planning on killing him? Will they be able to survive each other's assassination attempts? Will they end up being able to help one another figure out how to get out of this situation? Will one of them be able to let go of their loved one for the other?
Things get heated, and this is where I was able to fall in love with the novel. I feel like the writing was amazing, and I can't wait to read the sequel!
Had to use my boy John Boyega because he deserves all the love right now and always.