Mersquad coven! How are you, my friends. I'm slowly trying to get my head together, but things are still pretty intense for me. I think yesterday was one of my worse days (meaning today as I'm typing this to you right now). How are you doing? If any of you need to talk about anything, I'll listen to you. You know how to contact me.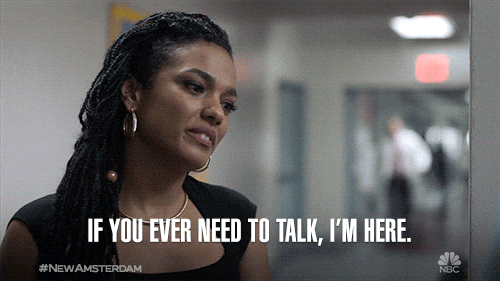 Thank you to the team at FFBC for having me on this blog tour and for hosting this! Be sure to click on the banner for the rest of the tour schedule and for more information.
by Anna Bright
Publisher: HarperTeen
Release Date: June 9, 2020
Genre: YA Fantasy, Retelling
This breathtaking sequel to The Beholder will take you on a journey into a darkly sparkling fairy tale, perfect for fans of The Selection and Caraval.
When Selah found true love with Prince Torden of Norway, she never imagined she'd have to leave him behind. All because the Beholder's true mission was a secret Selah's crew didn't trust her to keep: transporting weapons to the rebels fighting against the brutal tsarytsya, whose shadow looms over their next port of Shvartsval'd. A place Selah hoped she'd never go.
But gone is the girl who departed Potomac filled with fear. With a stockpile of weapons belowdecks and her heart hanging in the balance, Selah is determined to see the Beholder's quest to its end.
Anna Bright is an indie bookseller by day and an author by night who still gets in trouble for reading when she's supposed to be doing other things. When not hiding out among books, she loves concerts, roller coasters, and adventures at home and abroad. Anna lives with her husband and cat in a charming cobblestoned neighborhood in Washington, DC, but you can find her online at www.annabrightbooks.com and on Twitter and Instagram at @brightlyanna.
Disclaimer: I voluntarily read and reviewed an advanced copy of this book. All thoughts and opinions are my own. Thank you to Fantastic Flying Book Club, Edelweiss, and HarperTeen for this free copy. All quotes in this review are taken from the Advanced Reader Copy and may change in final publication.
Seriously, why am I the absolute worst at not knowing when something is a retelling?! Thank goodness someone tagged this as a retelling because I would not have known up front. According to some of the reviews that I skimmed through on Goodreads, this is supposed to have some elements of Thor and Loki, and from what I read from it, I could kind of see that from when I read that, so sure.
This is also the second book in this duology so be sure that you read the first novel The Beholder before you read this one. From my understanding, the first book seemed more character driven, and this was was more plot driven since we have a lot more adventure in this one. I personally like a lot of action and a lot of story that doesn't necessarily involve a lot of focus on one particular character, so this worked out in my favor. I also like that we still got to see a lot of the characters that we got to fall in love with in the first novel again in this one.
I'm bummed that this is only a duology, but I think it worked out in this case. I think I'm just never wanting any stories to end anymore, you know? I understand that a lot of people feel like the main character Selah is pretty annoying and irritating, which is understandable and I guess I can see that too, but I just focused more on the other characters that I liked more!
So I don't know if you guys noticed but since Spotify is refusing to work for me, I've been putting some YouTube videos up here instead. It's okay though right? I think it works.
Have you watched Kingdom on Netflix? It's the Korean Period Drama about Zombies and it's SO GOOD. I watched it already in Dubbed English but now I'm rewatching it again in Korean and I can't handle this. It's just amazing.
I don't know when Season 3 is going to air (you know, with COVID-19 and the police brutality protests going on around the world) but when it does, I'm here for it.