Hey mersquad coven! Welcome to the fifth post of Just Another Day on the Island! As you may know, May is Asian American and Pacific Islander Heritage Month, and this is something I personally love to celebrate. Now I'm making sure that my mom and brother know more about this special holiday celebrating our heritage. In honor of being both Asian American and Pacific Island American, I had some questions that talks about what that means for us in our every day lives.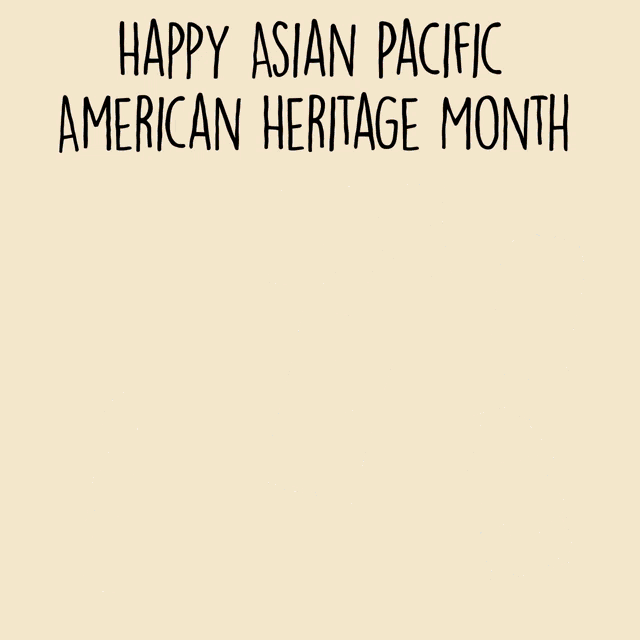 Just Another Day on the Island is a bi-weekly discussion post featuring the thoughts and ramblings of the Untalan Clan (aka, Leelynn's mom and brother). We talk about books, family, and other things that come to mind. This feature officially launched on March 25, 2020.
What does being Asian American & Pacific Islander American mean to you?
Roxy: I was brought up to identify as Chamorro knowing that I had Japanese and Spanish ancestry. Chamorro is unique in and of itself but encompasses aspects from both the Japanese and Spanish cultures such as respect for your elders, hardworking, family oriented, not to bring shame to the family, sense of community etc.
RayGil: This question is a little hard for me to give a succinct answer to. I have always identified as Asian and Pacific Islander (to a point where I was shocked to find out I had African in me in Elementary school), but I also feel as if it's not a question I can answer–particularly for the Asian part. Being Asian American and Pacific Islander American are just parts of me; I haven't needed to question what that means or look for representation in the media. However I realise I am privileged having lived in Hawai'i for my whole life, where the entire population is Asian and Pacific Islander, for the most part.
Me: When I was younger, and I was asked what I was, I would always answer in this order: "Chamorro, Japanese, Spanish, Cherokee, African American." I was so proud of being Chamorro and Japanese, and I even remember learning how to speak both languages when I was growing up – although I didn't keep up with it since nobody else in the house spoke it with me, which I totally regret because it would have been great to be fluent in multiple languages from the beginning. Ahh, first world problems but whatever. I am just really proud of who I am, especially those two parts of me because I feel like those are the two ethnicities that I've really just felt encompassed who I want to be and what make me the kind of person that I'm proud to be, if that makes sense.
In honor of AAPI Heritage Month, which book are you going to read in May to discuss at the end of the month? Give a brief description of what it's about and why you picked it?
Roxy: The book I am reading is Go by Kazuki Kaneshiro. It is about a Korean national who falls in love with a Japanese girl. The story revolves around Korean racism in Japan. My daughter actually chose this book for me.
RayGil: The book I will be reading is The Kite Runner by Khalid Hosseini. The book follows Amir and friend Hassan in Afghanistan during the Taliban regime. I have read this book before, but I was really young in early middle school and couldn't fully understand everything in the book, so I think it's worth a reread.
Me: So besides the possibility pile that I committed to for the two readathons that I'm taking part in this month (which unfortunately I'm less than halfway through my list of ten books with all the other books I've had to read, but I digress) I had a specific book that I wanted to make sure I read this month, which was Spin the Dawn by Elizabeth Lim. This was described as a Mulan retelling mixed with Project Runway because of the sewing competition that our main character Maia has to go through, but it's so much more than that. There's magic, mystery, fighting, spirits, and it's just great. Which I did end up reading so I'm happy to say that I hit my goal!
What is something about your culture that you practice regularly?
Roxy: I practice many aspects of my cultures such as helping my family by working hard, respecting my elders and trying to not bring shame to my family.
RayGil: Don't wear shoes in the house. ; )
Me: Always being respectful to my elders, making sure that I'm attentive to them at parties or get-togethers, letting them sit down when I'm able to give up my seat and getting them what they need, stuff like that.
Is there something about your culture that you wish you knew more about?
Roxy: I wish I was able to meet some of our Japanese family members in Japan. Most of them have already passed. We did have a couple of them visit Guam and our family many many years ago.
RayGil: I think overall I would love to understand the different mindsets of all the Asian cultures that encompass me. Understanding the cultural and social homogeneity that is just "so Japan," the primordial soup of popular culture that comes from South Korea, and the personally confusing taste of sweet spaghetti of the Philippines. For my Pacific Islander side, I wish I could speak Chamorro (or Chamoru?), the native language of the people of Guam.
Me: I really want to go to Japan and learn more about where our family came from, our history and what kind of impact our family made – if any. I'm sure they had some sort of impact even if it was just in our family but I want to see how they lived, what they did, where it all began. I want to know what it means to be Japanese in as much aspects as I can be. As far as the Chamorro side, I want to really sit down with my grandma and just listen to what it was like for her growing up, and what she learned from her mom, her grandma. Just learning that family history seems like something that is really important to me, even if it's not the entire culture as a whole.
What's one thing about being Asian American and Pacific Islander that you are proud of? What's one thing that you wish more people were proud of?
Roxy: I am proud to come from a hardworking family who cares and helps our own family and others. I wish more people would embrace all parts of their identity and not feel like they have to choose one or the other.
RayGil: I think I am most proud of being able to claim that I am Asian American and Pacifc Islander! I think that is one thing I wish more people were proud of. It's pretty awesome you know.
Me: I'm proud of the kind of strength that our people have shown throughout history, through all of the adversity they have faced at the hands of others. I'm proud that they are still able to proudly celebrate their culture in ways that are beautiful and I only wish that I could give them all justice. I wish that more people would be proud of all the things that other people find "weird" or "different" and embrace it because it's hard to be proud of things that people make fun of, but I wish we could all do it somehow.
Do you have any inspirational AAPI authors or public figures that you look up to? Why?
Roxy: I like Lisa Ling who is an American journalist, television presenter and author and currently the host of This Is Life with Lisa Ling on CNN. She produces meaningful docu-series on various topics around the world that helps bring awareness to the viewer. I feel she has made a positive impact on journalism and television.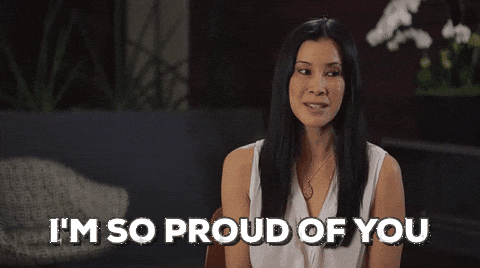 RayGil: Deedee Magno Hall. She is the voice actress for a beloved character from the cartoon–*drumroll*–Steven Universe! Pearl is an amazing character entirely brought alive by Deedee's voice acting and amazing singing! Her personality has the positivity I strive for and she will always be everyone's bird mom.
Me: I feel like there's so many. I want to say Amélie Wen Zhao, the author of Blood Heir. I feel like getting to speak to her during the live chat with TBR and Beyond and I just really felt inspired by her. I know her journey for Blood Heir was extremely emotional and challenging and to see her book come out and do so well, and for me to love it so freaking much gave me hope that one day I'll hopefully write books one day.
So, I was supposed to have this uploaded since Tuesday, but since I don't have anything going up today I think it's better to have today dedicated to my post, which I'm so excited about! I liked the questions that I came up with, and I feel like this series is just getting better and better the longer it goes on. I really love having my mom and brother on my blog like this, and it makes me happy getting to hear their thoughts.
Stay tuned for June, because RayGil will be asking the first set of questions in honor of Pride month!