So I may be super excited for this one even more now that I realized that Brianna is from Hawaii! And we actually did not grow up too far from each other! How cool is that? Stay tuned for my interview with Brianna after my review.
Thank you so much to the Storytellers on Tour team for having me on this tour and for hosting. Click on the banner for more information, and check out the banner for the schedule.
A Breton princess at the peak of the French Renaissance, Lilac lives prisoner in her parents' castle after a wicked secret is revealed on the eve of her tenth birthday soirée. Years later, her coronation ceremony looms, and between the riotous townsfolk and scheming nobleman bent on snatching the throne, Lilac prepares for the worst… Until a mysterious letter arrives from The Witch of Lupine Grotto, detailing a curious offer to cure her darkness forever.
Lilac begrudgingly trades her coronet for a cloak and ventures into the forest Brocéliande in pursuit of the impious enchantress at the edge of town. With only the protection of an inherited dagger—and unsolicited help of the sardonic stranger who inserts himself on her quest—she must traverse Brocèliande and return in time to claim her rightful position as sovereign monarch.
This is the story of a cursed princess,
A crestfallen killer,
The town that wants them to burn,
And the witch that can save them both.
With an education in Mass Communication—and an engrossment in all that is curious and bewitching—Brianna Sugalski is an author and blogger. Previously, she was a staff contributor for Lifestyle & Fashion online magazine, Sarah Scoop, and also served as Copy Editor and Editor-In-Chief at her school publications.
Brianna was born and raised on the island of Oahu, Hawaii, but now travels the country every few years with her husband and children. She admires the luminaries of the Victorian Era; growing up reading period literature has inspired her to paint vibrant settings of nature and narratives that readers will hopefully enjoy.
Ultimately, she aspires to make her own readers laugh, to challenge their perspectives and to help them discover the magical meaning of their own powers within.
Disclaimer: I voluntarily read and reviewed an advanced copy of this book. All thoughts and opinions are my own. Thank you to Storytellers on Tour and The Parliament House Press for this free copy. All quotes in this review are taken from the Advanced Reader Copy and may change in final publication.
Wow. Can I just say that I'm so glad there's going to be a sequel for this because I'm dying for it right now.
This was a fantasy novel that had elements of a history that could have been ours if the universe favored us having magical powers. But no, we can only see magic in novels and other forms of entertainment, so I'm appreciative of that. Well you know, different forms of magic that aren't always so obvious, but still make me see stars in my eyes when I imagine this kind of world.
We have a princess named Lilac, who is supposedly cursed because of some sort of dark family secret that was revealed on her tenth birthday. I mean, some girls already have a hard enough time hitting double digits and want things to run smoothly on their special day, so you could only imagine how Lilac must have felt finding this out. Living with that knowledge until now has played a big part in how Lilac grew up and what she must have thought of herself – and then she finds out that there is someone claiming to be able to help end this curse of darkness surrounding her. Someone who calls themselves "The Witch of Lupine Grotto."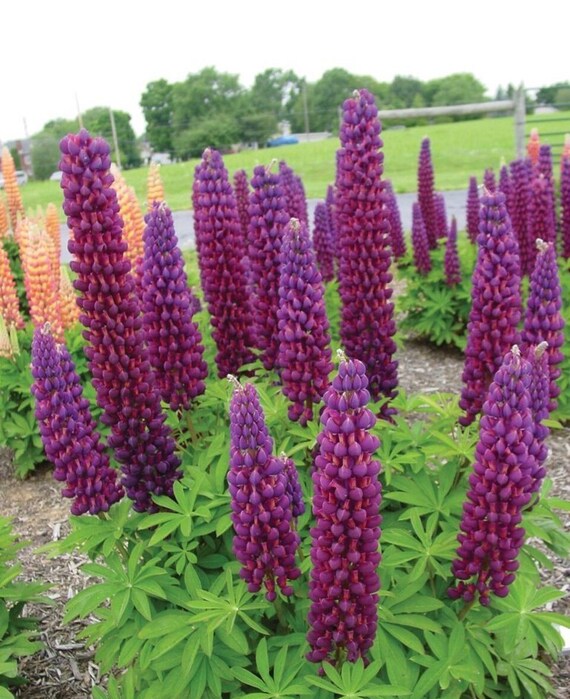 Now think of that name for a second. Not only does this person claim to be a witch, so having some sort of control over magic, but we have two possible definition of what Lupine Grotto could be. It could either be referring to a beautiful plant, or something wolf related. What do you think the right one is?
Enter Garin, Lilac's unwanted companion during her quest but somehow ends up making the trip so much better for both of them. Described as a sardonic stranger, we see the banter and interactions between our two main characters to be absolutely entertaining. They give me all the Blair and Chuck vibes when they decide to battle with their wits, even though Lilac and Garin have much more at stake in their journey. This quest to find out if this Witch of Lupine Grove is actually telling the truth will have to move quickly if Lilac expects to make it back to claim her rightful place as Queen, but it wouldn't be much of an adventure if it was that easy, now would it?
I adored this novel so much, and Sugalski is definitely another favorite author to add to my list. Her writing was one that I related to so much, and couldn't help but physically smile and laugh during the more witty parts between Lilac and Garin. This was just such a wonderful experience to me and I can't wait to read the sequel and more books from Sugalski.
I was so excited to get the opportunity to interview Brianna so check it out here!
What was the inspiration for your cover art?
Hi, thank you for having me! So I just knew I wanted both Lilac and Garin on there… I don't remember having much direction after that. The artist, Gabriella Bujdoso, is a genius. I think I just gave her their character descriptions and off she went!
OMG I'm from Oahu, Hawaii too (Mililani High School grad here!)! What do you miss the most about Oahu?
That's amazing, Leelynn! I grew up in Waipahu and Ewa Beach (Cambell grad!), and spent a lot of time in Mililani too because my dad's family is there. I love Mililani, how chilly it gets in the evenings. I miss the culture and the warmth. I mostly miss my family and the food! It's hard to get the ingredients for our local staples on the mainland without it costing an arm and a leg! Spam musubi and a spicy ahi poke bowl sounds so good right now.
Would you ever use your time growing up in Hawaii as inspiration for one of your books?
I definitely would. I'm a huge folklore and history lover, which is why I chose Brittany and the Hundred Years' War to base DISENCHANTED in, but I would certainly explore Hawaiian and Maori culture for another project. Some Night Marchers, some Madame Pele… That would be amazing and such an honor to write YA Fantasy about.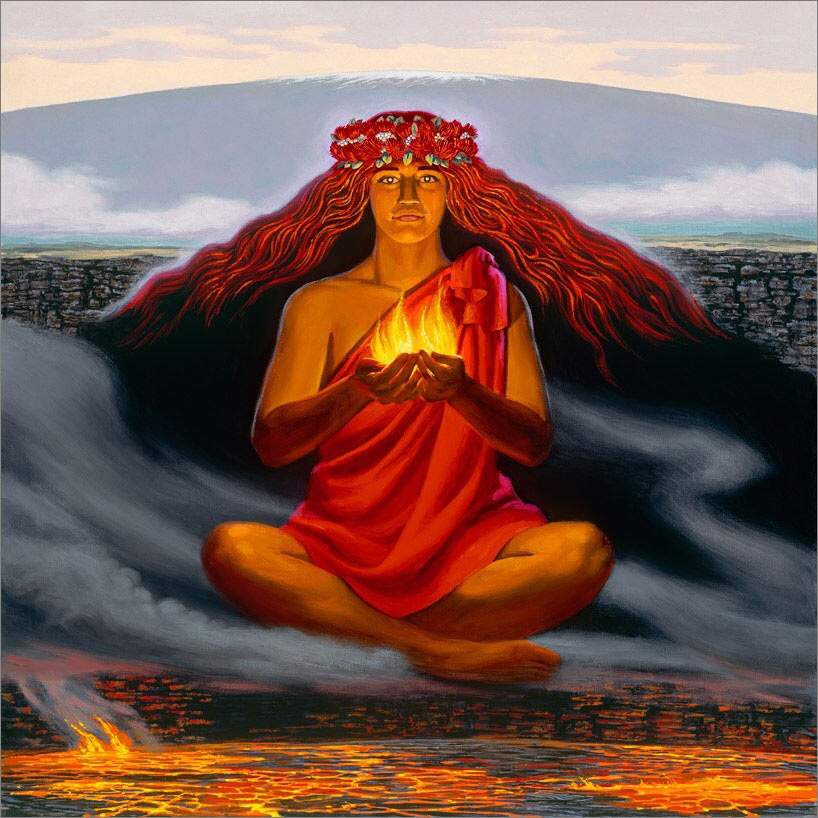 What kind of characters are your favorite to write about?
I love banter dialogue, so naturally I enjoy writing sardonic characters. I try to write characters who have real backstories, whose personalities are formed from who their parents were, or what their grandparents went through. What war did they live through? What tragedies have they witnessed that made them react the way they do to everyday things?
What is next in store for you?
Right now, I'm working on the Disenchanted sequel!
Do you have a favorite quote or passage from Disenchanted? Can you tell us what it is and why it's your favorite?
My favorite, short and sweet, would have to be, "How do you destroy a monster without becoming one?" It defines Lilac's journey and her decisions from that point forward. She also tries to kill Garin right afterward, which made me howl with laughter while writing it.
Have there been any authors in the industry that have inspired you or have acted as a mentor to you during your career?
Yes. All of the authors under The Parliament Press have been so helpful in showing me the ins and outs of the industry. I learn from them every day!
What's the one piece of advice that you give yourself to keep going with your writing career?
I just want to remind myself it's okay to go through phases where I don't feel inspired. It's been a bit of a struggle coming off the high of a YA series opener, and really delving into the world of the Darklings and Lilac's new role as not only queen, but essentially (and not yet fully) a lover. I'm inspired but the words don't want to form; it's not like the stress of a pandemic has anything to do with it.
And there you have it, friends! Oh that was so fun. I don't think I have any reviews coming up until this weekend so I'll be taking a mini break to get my thoughts together on some books that I still need to write reviews for. Also, stay tuned for some updates coming to my blog soon… I am so excited for this.