I feel like it's been a little while since I had a blog tour to do! But I'm here and I'm ready to share with you some of my thoughts on this book. Thank you so much to the team at Fantastic Flying Book Club for hosting this tour and for having me as one of the stops on the tour. Be sure to click on the banner to see the rest of the schedule and upcoming tour information.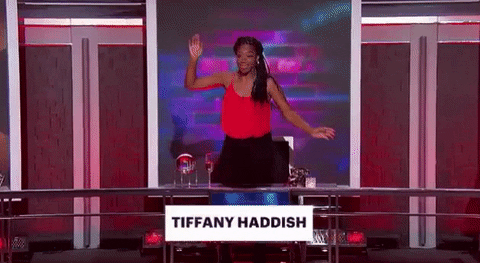 by Hannah West
Publisher: Holiday House
Release Date: April 28, 2020
Genre: YA Fantasy, Retelling
Return to the land of Nissera, home to spectacular magic. An uneasy peace reigns now that Valory has vanquished the Moth King and settled into her rightful place as queen of Calgoran. New leaders Glisette and Kadri hope to usher the neighboring kingdoms into an era of healing and prosperity. All should be well.
But there's a fourth queen in charge: Ambrosine, banished overseas to Perispos. Driven by vanity, she vows to become the most powerful and beautiful ruler in the world, even if it means oppressing the mortal kingdom she is meant to protect. Meanwhile a dangerous uprising led by elicromancer-hating rebels gains momentum. Rot spreads through the Forest of the West Fringe. Valory goes missing. Facing enemies on all sides, Glisette and Kadri must reckon with the role of magic. How far will they go to defend their power—and can they build an uprising of their own?
West intertwines homages to Snow White and Bluebeard with her imaginative magical setting for an exhilarating installment in the acclaimed Nissera Chronicles. Stunning hardcover edition includes a two-page map and family tree.
I'm the author of young adult books including The Nissera Chronicles series and The Bitterwine Oath. ​I've been writing fantasy since kindergarten, when I penned my first tale about a princess who ran away and lived at the top of a flagpole with two loaves of bread. But it wasn't until I studied abroad in Orléans, France during college that the premise for my first novel materialized. The fairy tale castles, the snowy winter days, and a Disney princess pencil that arrived in a care package from my parents provided the inspiration that allowed me to wrangle all my untold and unfinished stories into a novel.
I currently live in the Dallas area with my husband and our two rambunctious rescue dogs.
Disclaimer: I voluntarily read and reviewed an advanced copy of this book. All thoughts and opinions are my own. Thank you to Fantastic Flying Book Club and Holiday House for this free copy. All quotes in this review are taken from the Advanced Reader Copy and may change in final publication.
There's just something about seeing these powerful women having to battle it out – not necessarily against one another but in general – and showing their people and society just what it means for them to be in charge. I feel like there's always this stigma that women can't be powerful leaders because of whatever reason people like to spin, and reading books like this where there are so many facets to these women that make them who they are and still make them great leaders is just great. Just amazing.
I also personally love it when we get a female "villain" that can just be ruthless and menacing in ways that make guy characters swoon worthy but girl characters "problematic". Let girls be bad! Let them deal with their hurt and anger the way they need to and let them take control of their situation the way they want to. Does it really make them the villain? I guess it depends on how far they are willing to go to treat innocent people, or even not so innocent people, but I would say the term is subjective. Either way, I'm down for some morally grey, not so good female characters that seem to cause problems for other characters throughout the journey.
So after that little mini rant, I just have to say that wow. I had a feeling that I was going to be into this book based on that synopsis alone, and that cover was giving me all kinds of life. I was right. There was something about every single Queen and Princess involved in this book that I liked, didn't like, and it just made me feel like they were people that I could have known in another life. They made me wish that I was in the realm of Nissera, surrounded by the kind of magic involved in this story and everything. Just everything. I really liked it, and I seriously need to get my hands on the first two books and enjoy them. I know I will.
Don't forget to check out the official book playlist from earlier on in the tour. I added one song from that playlist because I definitely felt like it matched the novel, and then I got creative with the rest of it. I hope you enjoy my take on this playlist!
Oh boy, that was an intense novel. I can't wait to read the first two, and then reread this one to tie it all back together. Do you ever read books out of order and does it ever affect your overall opinion of a series? Let's talk!