See, even though we have to stay inside as much as possible right now, we can still enjoy the beauty that is SPRING by looking at these super cute gifs! It makes me feel like I'm in some sort of magical world where there's nothing wrong and I can just enjoy the weather and ignore all of my problems. It's a good little break away from reality. Speaking of… I should get back to some reading instead of working. Just kidding!
Sort of.
Today is the first day we have Kate @ Cover to Cover as our Bookending Spring host! And we get to start off our time with Kate with a super awesome original book tag!
An original book tag that will have you identifying the things that enable you to procrastinate, and sharing your favorites as you go!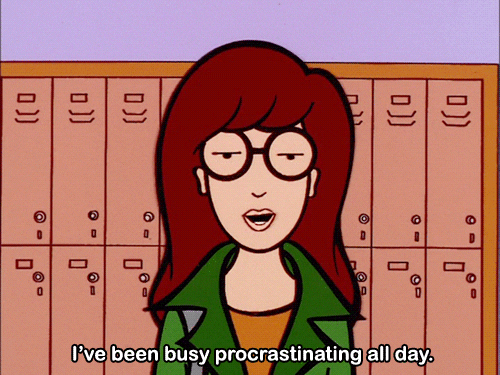 Oh gosh, can you feel the judgment coming from this tag? Just kidding. I am such a procrastination queen, I legit waited three hours before the due date/time before starting a 6 page history research paper. And I finished it… but I think I'm going to get a C. Better than getting a zero for not doing it though! We'll see. If I get a C, I'll let you guys know. If it's lower than that… well I just won't mention it.
The Rules …
Thank the person who nominated you
Give credit to the original creator of the tag (Kate @ Cover to Cover Book Blog)
Link back to the original post (this one!)
Nominate other bloggers whose procrastination preferences you'd like to know!
You DO NOT have to wait for a nomination to do this tag! Nominations are optional
Link your post in the Master Linkey so other BookEnders can see it!
Finally… link your posts in the comments! It's not a rule, but I want to see them
Disclaimer: I'm going to do all of the prompts because they all look like a lot of fun, but Kate said you don't have to since there's a lot.
Epistolary: written in the form of a series of letters
So I don't really remember reading many epistolary romances, but I'll mention one novel that was a mixture of letters and diary entries that had some romance involved – not between the two main characters but in general. That should count, right?
They may not be real life royals and celebrities, but I loved this book enough that I need to include this. And they are all famous, so I think this counts for all of the requirements, am I right? I'm right.
Shameless plug: I need people to vote on what series I should buddy read with my mom and brother for my blog, so I'm going to link that post so you guys can cast your votes!
As far as accounts that keep me entertained, well all of the people I follow keep me entertained on at least some level, and that's way too many people to put on this post. So I'll include one of the main ones.
Ahh man so I know I posted a bunch of my Instagram posts in yesterday's BESpring post, so I'm only going to post ONE. See, I'm not always super cocky or whatever.
I was pretty surprised at this one because it took me a while to get into it. I was worried that I wasn't going to end up liking it, mostly because of how many POVs we ended up hearing from and me not really caring about them as much as our main characters. But when it ended, I was very happy with the outcome.
I remember reading this all in one sitting right before I needed to post my thoughts for a blog tour. I try not to wait until the last minute to start reading something, but I just could not help it with this one. And then when I started, I couldn't stop because I was so in love with this novel. Literally I was so glad that I ended up getting a copy of this book and got to share my thoughts because this was so beautiful and one of my favorite books ever.
Oh, well of course it would have to be my favorite post round ups that I do! Check out the latest one that I posted earlier this week and check out all of the posts that I wanted to share from around the blogosphere.
I mean… the fact that I wrote like a six page review on my love for this book should be a high indication that I recommend this novel. That was my longest review to date, and I don't think I'll ever write that much again. Unless I'm writing my WIP finally!
I mean you guys know that I've been including Bookstagram accounts on my Favorite Posts round up posts, so be sure to check those out as well. I'll include one of my friends that recently started a bookstagram account and has been seriously killing the game lately! And she's been doing an amazing job at writing reviews for her books on Bookstagram too, something that even I can't do very well. I'm so proud of her.
I feel like I'm a pretty basic bitch and doesn't really know a lot of enemies to lovers tropes but this is one that I feel that I loved a lot. Not only was this a fake marriage trope, but they were sworn enemies from the get go that had to somehow pretend to be married and in love? And boy oh boy that love scene got me heated in the best way.
Hmmmmmm……….
No, not really! I mean Daisy Jones and The Six was pretty good and the only one that I could think of right now, but I am not the one to give recommendations for this one. Which sucks because I'm addicted to music!
Huh.
So I'm a serial non-finisher of series so I don't even know if I could answer this question! See, I knew this talent of mine would be totally useful one day. Said with major sarcasm…..
Apparently I forgot to review this one but MARISOL IS A FREAKING QUEEN OKAY! She is what makes this friendship worth noting because she is the best freaking friend that Darcy ever had. I think I'm going to buy this book right now. I have a problem. I need a Marisol.
Again this started off as another fake relationship one, but boy oh boy did this get pretty steamy. And it was an office romance because he was the CEO and she was the Director of HR or something like that. Pretty damn high up there and it was just super sexy. Plus how often do we get to see two Asian MCs?!
Falada was NOT a pet, but he was an amazing Horse and I think he really helped Alyrra realize that there was more to her life than resorting to being a goose girl. He helped her remember that she has responsibilities to her kingdom and needed to make sure that those that took her power away from her didn't ruin the rest of the world. Falada was an amazing Horse. Yes, Horse is supposed to be capitalized. Read it and you'll know why.
So I always have my current reads on my page on the right hand side, so check that out. My link is also there too, so I'll save you from seeing that twice on my blog and just direct you to the right.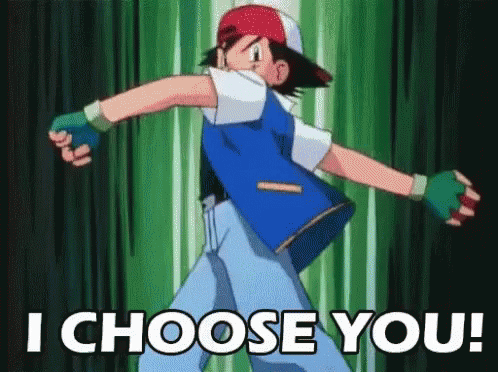 Seriously, if you're reading this: I officially tag you! I want to see what you end up picking. And maybe I was procrastinating from doing anything productive today but doing all of the prompts…. but hey isn't that what this tag is about?!
Phew! That was a long one! That was longer than the original tags that I made! And I thought mine were long. This was so much fun though. And I had a lot of fun making my graphics because you know I'm trying to be fancy or whatever. It happens. You know me, fam. You know how I am.
I can't wait to hear what your answers are! Be sure to do the taggy taggy thing, okurrrrrr.