Apparently it's Spring, bitches! LOL sorry that was kind of mean, wasn't it?
Thank you again so much to Sam @ Fictionally Sam and Clo @ Cuppa Clo for being the brains, heart, and soul behind the Bookending events that you see all year long. As you can see, this month is all about Spring, since Spring is finally here! I have the sign up and announcement post for #BEspring2020 linked on my banner, so if you're looking to participate in these prompts like me, go check it out.
Today is Day 2 of Sam hosting for Bookending Spring, and we get to do an original tag! You all know how much I'm obsessed with doing book tags, and even making my own, so I'm glad that we get to do a tag on the second day of April. This actually reminds me that I still need to do a whole bunch of tags that are still stuck in my drafts.
An Original tag that plays off the wedding phrase: "Something Old, something new, something borrowed, something blue."
Do I hear wedding bells with this post? Yes, I do! And this fun tag will make up for me never having an actual wedding ceremony or whatever – just a courthouse wedding which worked for me! – and I get to imagine what kind of stuff I would have had if I had this day.
Rules
Answer the prompts.
Tag some friends.
Link back to this post, and be sure to mention the creator (Sam @ Fictionally Sam)
Have fun!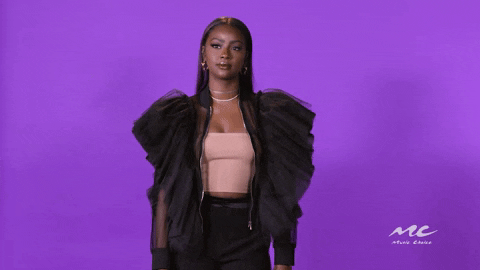 Like… the first book I purchased or by publication date? Because I honestly don't remember which one was the first one I bought so I wouldn't be able to answer that one, but if we go by publication date I want to say it's this one.
I grew up reading these stories and I don't know what happened to my original version, so I found the anniversary copy on Amazon and bought it. I'm so glad I have it because this really brings back some memories.
I bought the paperback copy of this since I have the ARC of the sequel that was sent to me. I have the audiobook version as well since I know this book is pretty thick, but I wanted the physical copy in case I needed to take some notes. These two books are pretty intense, okay?
Isabelle Lightwood! Which is hilarious because I refuse to try to read the books again but Emeraude Tobia's rendition of Izzy really made me love the character. So it would have to be this version of Izzy only. I'm pretty picky.
OMG this is one of my favorite mermaid novels okay?! Like… seriously I loved it so much. I still have to read the rest of the series – broken record, am I right? – and I may do a reread for this one since it's been a while. But I wrote a review on it when I did read it so I could always go back to read my thoughts…. idk I may just reread it.
Awww this one was short and sweet! I loved doing it and I'm so glad that Sam made this. If you want to try this one out, please do! I officially tag you so keep me posted. Can't wait to see what we get to talk about tomorrow.