Oh my gosh. I can't believe that this series is over right now. I seriously hope that Kincheloe makes another book in this series because I need to know what ends up happening to Anna and Joe, and seriously this could go on and on if she really wanted it to.
And that gif is even funnier when you know that Joe calls Anna Sherlock because of her pseudonym in the first book. *Le sigh*
Thank you so very much to Audiobookworm Promotions for hosting this series blog tour, and for having me as one of the hosts. Click on the banner to see the entire tour schedule for all three books, and see what else is coming up from ABWP. Trust me, there's some fun ones in store for you!
The Body in Griffith Park
by Jennifer Kincheloe
Narrated by: Moira Quirk
Series: Anna Blanc Mysteries #3
Publisher: Jennifer Kincheloe
Genre: Historical Fiction Mystery
Los Angeles, 1908. Anna Blanc is a former so-so socialite, a flailing police matron, and a killer detective.
Ex-heiress Anna Blanc is precariously employed by the Los Angeles Police Department, reforming delinquent children and minding lady jailbirds. What she really wants is to hunt criminals and be alone with Detective Joe Singer – both no-nos that could get her fired.
On a lover's tryst in Griffith Park, Anna and Joe discover the body of a young gambler. Anna can't resist. She's on the case. As her murder investigation stalls, and her police matron duties start piling up, strange floral arrangements begin arriving from an unknown admirer.
Following the petals leads Anna to another crime, one close to home. Suddenly pitted against Joe, Anna must examine her loyalties and solve the crimes, even if it means losing the man she loves.
Disclaimer: I received this audiobook as part of my participation in a blog tour with Audiobookworm Promotions. The tour is being sponsored by Jennifer Kincheloe. The gifting of this audiobook did not affect my opinion of it.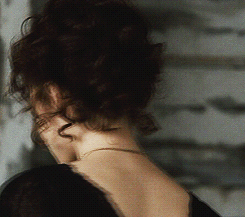 I'm actually really sad about this because so far this is the last Anna Blanc book and I know the ending was pretty much perfect to have it end like that but I NEED MORE! Seriously, I feel like out of the three novels in this series, this may have been the best one. I feel like it tied up a lot of loose ends from the first novel for sure, and while it also did give us some new questions about Anna and her life, I think that it was absolutely great.
I also like that this one had an actual court case involved, because from what I remember, Anna never got to go to the trials of the criminals that she caught in the first two novels. This book still had our favorite prostitutes – well new ones but still had them in the novels – and our favorite Joe Singer and Detective Wolf sprinkled in here and there. The prose just screamed Anna for me, and I'm so glad that Kincheloe was able to keep that voice consistent throughout the entire series. And I'm definitely glad that Quirk was able to narrate the entire series as well. I'm pretty sure I said this in one of my earlier reviews but she just exudes Anna Blanc energy for me. I cannot imagine anyone else narrating this series, nor being able to capture Anna's mind like Quirk did. I just can't, and that's how you know that the narrator was perfect for the series.
We have another murder to solve, we have another rape fiend to find, and we have the comedic antics of Anna and Joe as they try to figure out their feelings for one another while making sure that nobody in the LAPD finds out about their love. Or infatuations. Okay seriously I think we all know that you guys wanna bone, so just do it already! Too bad this is in the early 1900s because it's seen as a scandal for Anna to do anything remotely sexually gratifying as an unmarried woman. The shame, apparently.
I also need to know whether or not Anna and Joe end up finally making things official after all of this, or if they are still going to continue to go back and forth like they have from the very beginning. I think they work well together as partners – most of the time – but seriously give me more romance! Oh wow, I actually want to see more romance?! What happened?
I just need more Anna Blanc, okay?