Thank you thank you THANK YOU so much to Fantastic Flying Book Club for hosting this blog tour and for having me on it. I was so excited when I got the email saying that I was chosen to be a host, and this was my first ever Arnold book, and wow what an introduction. Click on the banner for the rest of the schedule and to see what other books are going to be on blog tours soon. There's always a lot of good ones, so I'm sure you'll find something you'll like along the way.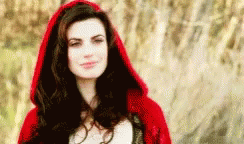 You are alone in the woods, seen only by the unblinking yellow moon. Your hands are empty. You are nearly naked.
And the wolf is angry.
Since her grandmother became her caretaker when she was four years old, Bisou Martel has lived a quiet life in a little house in Seattle. She's kept mostly to herself. She's been good. But then comes the night of homecoming, when she finds herself running for her life over roots and between trees, a fury of claws and teeth behind her. A wolf attacks. Bisou fights back. A new moon rises. And with it, questions. About the blood in Bisou's past and on her hands as she stumbles home. About broken boys and vicious wolves. About girls lost in the woods—frightened, but not alone.
Elana K. Arnold, National Book Award finalist and author of the Printz Honor book Damsel, returns with a dark, engrossing, blood-drenched tale of the familiar threats to female power—and one girl's journey to regain it.
ELANA K. ARNOLD is the author of critically acclaimed and award-winning young adult novels and children's books, including the Printz Honor winner Damsel, the National Book Award finalist What Girls Are Made Of, and Global Read Aloud selection A Boy Called Bat and its sequels. Several of her books are Junior Library Guild selections and have appeared on many best book lists, including the Amelia Bloomer Project, a catalog of feminist titles for young readers. Elana teaches in Hamline University's MFA in Writing for Children and Young Adults program and lives in Southern California with her family and menagerie of pets.
Disclaimer: I voluntarily read and reviewed an advanced copy of this book. All thoughts and opinions are my own. Thank you to Fantastic Flying Book Club, Edelweiss, and Balzer + Bray for this free copy. All quotes in this review are taken from the Advanced Reader Copy and may change in final publication.
Red from Once Upon a Time (shown in the gif above) is immediately who I thought about when I was reading about Bisou. Mostly because this was a Little Red Riding Hood retelling, but man is Bisou not our average Red. She really does remind me of Red from OUAT because she is so much stronger than what we were initially given as little kids, and Bisou fights back.
The first time she comes up against a wolf, she fights it, and wins. Like… that never happens in Little Red Riding Hood. Not the way that we see in this novel. She physically fights the wolf somehow, and even though she's in a state of undress – like literally she tells you that her dress has fallen past her breasts – and yet she still kicks the wolf's ass. It was an intense scene, and I was just in awe of her.
This story is told from Bisou's point of view, but it's in the second person POV – everything is YOU doing this and YOU doing that; YOU are basically Bisou and she is telling your story – and honestly I don't know how I felt about it at first. This just happened to be the second female MC I've read this week that had this kind of POV and it was weird for me with the other MC, and it was weird for me with Bisou. Maybe because Bisou got more technical with everything that was happening around her, from her body to the sex she was having with her boyfriend. Not sure, but I eventually got over it and it didn't stop me from reading it.
I loved all the feminist messages that were sprinkled throughout the book – those that were glaringly obvious and those that were almost too subtle. There were lines that I just had to highlight because I was like "Yep, that's so true. Yep, you tell 'em. Yep, that's right." And it was so cool to see something like that in this novel, a traditionally non-feminist novel that has Red at the mercy of a wolf that ate her grandmother, you know? That kind of feeling and plot just isn't around in this novel, and it was so refreshing to me.
I loved that line, and how instead of persecuting Bisou for having sex with her boyfriend, Mémé was accepting of it and just made sure that she was careful, and also reminded her that she could say no in the future if she wanted to. That reminder and that kind of adult conversation that Bisou and Mémé were able to have about something that most kids are afraid to tell their parents about because it's seen as taboo, was really great to see in a YA novel, regardless of how you personally feel about high school students having sex with one another.
So yeah. Long story short, go read this because I really liked it and I think you will to. It's raw and bloody and real but totally worth the ride if you can handle it. It was very, very, very engaging.
Ugh I hate when my playlists aren't embedded like I want them to! Doesn't that just annoy you when it happens to you? I guess technology can't be perfect all the time.
Or when it works one day, then doesn't work the next, and then works the next day! Like this one?! Ugh, I'm just glad it's here for you guys to check out.
Totally aged up the characters a bit but that's just me. Plus I couldn't help but use my favorite rendition of Red as Bisou. No shame in my dream cast game.
Okay that was a lot of dream casts. My bad! I think I may have gotten carried away from the faces that I wanted to see, so I added way more than I usually do. And of course I couldn't forget Mémé even though I almost did! I think she was the hardest one to find though, so I just went with Meryl Streep because I like her a lot. I'm not sure if I would actually cast her for Mémé but she's someone that came to mind at the last minute. Oops.