Seriously, I'm always so shocked and honored when I'm considered for blog tours because they are my favorite thing to do and I just never would have imagined that I would ever get the chance to do something like this. So thank you, thank you, thank you so so so much for considering me for different blog tours and review opportunities! It means so much to me.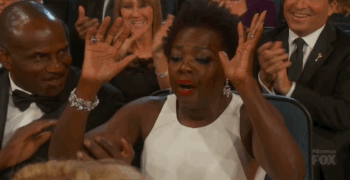 You know the drill. Click on the banner for the tour schedule and more information about the book and any other fun stuff.
by Adalyn Grace
Publisher: Imprint
Release Date: February 4, 2020
Genre: YA Fantasy, Pirates!
Set in a kingdom where danger lurks beneath the sea, mermaids seek vengeance with song, and magic is a choice, Adalyn Grace's All the Stars and Teeth is a thrilling fantasy for fans of Stephanie Garber's Caraval and Sarah J. Maas's Throne of Glass series.
She will reign.
As princess of the island kingdom Visidia, Amora Montara has spent her entire life training to be High Animancer—the master of souls. The rest of the realm can choose their magic, but for Amora, it's never been a choice. To secure her place as heir to the throne, she must prove her mastery of the monarchy's dangerous soul magic.
When her demonstration goes awry, Amora is forced to flee. She strikes a deal with Bastian, a mysterious pirate: he'll help her prove she's fit to rule, if she'll help him reclaim his stolen magic.
But sailing the kingdom holds more wonder—and more peril—than Amora anticipated. A destructive new magic is on the rise, and if Amora is to conquer it, she'll need to face legendary monsters, cross paths with vengeful mermaids, and deal with a stow-away she never expected… or risk the fate of Visidia and lose the crown forever.
I am the right choice. The only choice. And I will protect my kingdom.
Adalyn Grace graduated Summa Cum Laude when she was 19-years-old. She spent four years working in live theater, and acted as the managing editor of a nonprofit newspaper. During and after college, she studied storytelling as an intern on Nickelodeon Animation's popular animated show, The Legend of Korra (sequel to Avatar: The Last Airbender). She was a participant in Pitch Wars 2016, and is a former literary agent intern for an established agency.
Adalyn splits time between San Diego and Arizona with her bossy cat and two dorky dogs, and spends her days writing full time while trying to find the city's best burrito.
She has several projects in the works, and hopes to continually push the boundaries and explore the limits of upper young adult fiction.
You can follow her on Twitter, at @AdalynGrace_
Disclaimer: I voluntarily read and reviewed an advanced copy of this book. All thoughts and opinions are my own. Thank you to Fantastic Flying Book Club, Netgalley, and Imprint for this free copy. All quotes in this review are taken from the Advanced Reader Copy and may change in final publication.
Whoaaaaa.
I'm not gonna lie: from the moment I saw pirates and mermaids, I was solidly hooked. It's very rare that I see both of those types of characters in a novel at the same time, and I'm pretty sure the last time I saw both pirates and mermaids was in Pirates of the Caribbean?! Which was how many years ago man? I don't even know how this duo isn't more normalized?
Anyway.
I personally feel like the synopsis for this novel didn't even give the book justice. There's a specific line in the blurb about Amora's "demonstration going awry" and when I got to that scene… I was just like "awry" was not the freaking right word for it. Shiz got REAL at her demonstration, and wow I just feel so damn bad for what happened that day. It was… insane really. I can't even talk about it without getting into spoiler territory, but clearly from the blurb we know that it didn't go well for her right? Yeah…. it definitely didn't.
I don't think that I would have even expected something like that to happen. And I don't think that the Kingdom of Visidia even realizes how powerful and dangerous Amora can be. I think I actually found her a little bit endearing because of it. And of course everyone else involved in this little found family group is pretty damn awesome.
I am definitely curious to see what is going to happen in the sequel, or even if it's going to be a sequel rather than a prequel or a companion novel or something like that, but I'm excited for it. Great job on your debut, Grace!
No official dream cast for this one, so I got to play around a LOT with this cast. I think this one is going to be fun.
I also had a hard time thinking of the person I really wanted for Amora, for some crazy reason, so I may not even do as much on this one. Not sure what happened with my mind today, I'm sorry.
And that's all, folks! Hope you enjoyed my mini dream cast. This one was a little harder for me for some reason. It probably doesn't help that I still haven't studied for my Chemistry test that I have today – yep, I'm writing this the day before and it's literally hours away – and I don't even think I finished my assignment for it either. I'm just a hard core mess.
But enjoy this, and let me know what you thought of the book in the comments below!