Yay for another audiobook blog tour!!! Thank you so much to Audiobookworm Promotions for having me for this tour. Audiobook reviews are something that I'm so glad I have the opportunity to do because sometimes my migraines can get sooooo bad that I can't look at a book or a screen for a couple of days. Which also sucks because I still have a few to get through this year and I want to make sure I make a huge dent in all of my review requests.
So click on the banner for the blog tour schedule and to see how to become a tour host for audiobooks!
2018 Contemporary Romance Writers' Stiletto Finalist
2018 Tampa Area Romance Writers' TARA Finalist
2018 Maine Romance Writers' Strut Your Stuff Finalist – Second Place Contemporary Winner
2017 Cleveland Rocks Romance Contest – Second Place Winner
'Tis the season for an office romance!
Working beyond nine to five and barely getting by, Melanie Thomas is eager to celebrate the impending holiday season and to toast the start of her dream marketing job over drinks with her boyfriend. Unfortunately, he has different plans – like seeing other women.
Indulging in a pity party with tequila, Melanie confides in a sexy stranger at the bar. It's almost Christmas. One night of letting go won't hurt anything, right? Turns out, it just might, when the stranger is her new boss. Determined to succeed at her job, Melanie won't be scared away. This is her chance, even if her hot boss has her feeling all merry and bright and wishing for a less-than-professional relationship.
Matthew Ryans is burned out and on thin ice at the company he helped build, unless he gets his head back in the game. Yet, his head, both upper and lower, are quickly becoming obsessed with his new assistant. Still, he can't seem to fully begrudge Melanie's distracting presence and the Christmas joy she brings with it. Especially considering that her enthusiasm has him reenergized.
For once, he is longing for Mondays, but with his heart and job on the line, he can't risk blurring the lines no matter how strong the lure of holiday mistletoe is.
Will their holiday passion be able to fuel mutual career success, or will it only get in their way in the New Year?
Website | Twitter | Facebook | Instagram
Tara September is an award-winning… and losing contemporary romance writer living in Southwest Florida.
Tara is proud to be the world's most okayest mom to clones (identical twin boys). When not writing out her daydreams, she blogs over at When Tara Met Blog @tarametblog, a lifestyle and parenting blog of 14 years.
Holding a master's degree in journalism from NYU, she previously was the Corporate Communications Manager at WWE and PR Manager for The Walt Disney Company, Consumer Products.
Verla Bond is an American actor, improvisor, and storyteller, who makes her home in Los Angeles, California. She enjoys performing on the stage and screen, but especially loves recording audiobooks, where she gets the privilege of playing all kinds of diverse characters, such as British vampires, Irish leprechauns, and Southern gentlemen.
Disclaimer: I received this audiobook as part of my participation in a blog tour with Audiobookworm Promotions. The tour is being sponsored by Plus it Up. The gifting of this audiobook did not affect my opinion of it.
Oh my gosh I'm so angry for Melanie! It sucks that the first time we meet her, she's hearing that her current boyfriend was sleeping with another woman. Like, wow shitty deals man. But I think that everything after that was great, and I think that she was a character that I fell for chapter after chapter. Not even that, it was faster than that. It was more like paragraph after paragraph.
I kind of wish that we found out what happened that night she got totally wasted and had a one night stand with her boss – yeah yeah maybe I wanted some sexy time that was driven by tequila and bad decisions – since they were wayyyyy too drunk to really remember. I also think the first "actual" meeting between the two of them was hilarious! They are both like "uhhhh…. was the the person I did the dooooooo with last night?"
I'm literally cracking up thinking about that. This book was hilarious and it was totally in a good way. I had a lot of fun listening to this, and I think that Bond is a really great narrator. I personally loved her voice, and I felt like she did a great job with the male characters. I feel like she sounds really familiar to me, and I think she was the great choice for this novel.
I also think that I was able to root for both Mel and Matthew trying to have a good working relationship while hiding their physical feelings for one another. I think even though that whatever happened here may have started off as a drunk one night stand, they made a great working team and it was great to see them try to function like professional adults while having dirty thoughts about one another. I also think September made the dialogue – inner and spoken – super snarky and funny. It helped me enjoy it a lot more.
Yes, we get to do a little This or That with Tana September! Let's see what she would pick if she had to choose.
Waffle fries or curly fries?
Neither. I like crispy steak frites … or McDonald's fries, I know, but they are sooo good.
GIF with a hard g or soft g?
Hard, like my men, lol.
Doctor Who or the Walking Dead?
I haven't seen either *ducks for cover*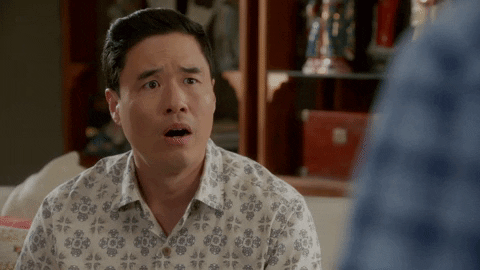 Being too warm or too cold?
I live in Florida for a reason.
Text message or call?
TXT! I have a phobia about having to sort out issues over the phone with strangers. Contest a bill or having to call customer service? Ugh the worst. So if I can just send a strongly worded email instead, even better! Even my besties have accepted that I'm not the friend that will chat on the phone for hours. Rather do that in-person or on my blog.
Oh my gosh, I'm kind of bummed that this was a novella, because it was so intriguing for me. I enjoyed it so much that I didn't even realize it was over until I heard that final Audible message. Weiiiiiird but in a great way.