I was also lucky to be able to receive a copy of this novel as well! Thank you so much to the team at Fantastic Flying Book Club for hosting this blog tour and Bookstagram tour, and always having such amazing books for use to read and review and enjoy! Click on the banner for the rest of the schedules and let's get started shall we?
by Joanna Hathaway
Publisher: Tor Teen
Release Date: February 11, 2020
Genre: YA Fantasy, Adventure, High Fantasy
Battles, revolution, and romance collide in Joanna Hathaway's stunning, World Wars-inspired sequel to Dark of the West
Part war drama, part romance, Storm from the East is the second novel in Joanna Hathaway's immersive, upmarket YA fantasy series that will appeal to readers of Sabaa Tahir, Marie Rutkoski, and Evelyn Skye.
War has begun, and the days of Athan's and Aurelia's secret, summer romance feel a world away. Led by Athan's father, the revolutionary Safire have launched a secret assault upon the last royal kingdom in the South, hoping to depose the king and seize a powerful foothold on the continent. Athan proves a star pilot among their ranks, struggling to justify the violence his family has unleashed as he fights his way to the capital—where, unbeknownst to him, Aurelia has lived since the war's onset. Determined to save the kingdom Athan has been ordered to destroy, she partners with a local journalist to inflame anti-Safire sentiment, all while learning this conflict might be far darker and more complex than she ever imagined.
When the two reunite at last, Athan longing to shake the nightmare of combat and Aurelia reeling from the discovery of a long-buried family truth come to light, they'll find the shadow of war stretches well beyond the battlefield. Each of them longs to rekindle the love they once shared . . . but each has a secret they're desperate to hide.
JOANNA HATHAWAY was born in Montréal and is an avid storyteller who was inspired to write after reading her great-grandfather's memoirs of the First World War. A lifelong history buff, she now has shelves filled with biographies and historical accounts, and perhaps one too many books about pilots. She can often be found reading, traveling, or riding horses.
Her debut novel DARK OF THE WEST is the first in a World Wars-infused fantasy series of forbidden love and deadly revenge. STORM FROM THE EAST will hit shelves on February 11, 2020.
Disclaimer: I voluntarily read and reviewed an advanced copy of this book. All thoughts and opinions are my own. Thank you to Fantastic Flying Book Club, Netgalley, and Tor Teen for this free copy. All quotes in this review are taken from the Advanced Reader Copy and may change in final publication.
Okay why was I feeling all sorts of things while I was reading this novel? Yes, disclaimer: this is the second book so make sure you read the first one before reading this one. Thank you also to Tor Teen for providing me a free copy of the first novel to get me prepared for this one. Absolutely loved it.
And I have to say that I think I loved this one even better than the first? Don't you love when sequels are better than their originals? It's so thrilling and you just feel like you're in the middle of this high speed chase and it's hitting the climax right before a car explosion or something. Can't you hear the speed music going on? I know I was when I was reading this one. I can't even begin to think about how amazing the third novel will be.
I'm usually not a war drama person, especially when the synopsis says that it's a "world wars-inspired" novel. Both of the World Wars that we had were devastating, and honestly I can't even really begin to think about it by choice. From the groups of people that were killed and not recognized, to the kinds of violence that each side dished out and endured, it was just terrible. I mean terrible enough that pretty much the world was involved, right?
But this book really made me invested in everything that was going on, and this was something that will stay near and dear to my heart. I couldn't help but feel a certain type of way for Aurelia, for Athan, for the Safire and want the revolutionaries to just finally get what they have been fighting for this whole time. Which may not even make sense be in this one, it seems like Aurelia and Athan are on opposite sides of the line. But I just wanted both of them to get what they wanted, and I just wanted the war between their two sides to come to a somewhat happy conclusion. But that didn't mean I wasn't all for the drama and heartbreak in between these pages. It's really what got me going.
I just really felt pulled in to this story, and wow. Talk about complex characters that you can relate to on different sides, not knowing what you would do if you were in either of their shoes, but understanding that the decisions that they made were made because they had to. It was just that kind of book that will really stick with you after a couple of days, maybe even more.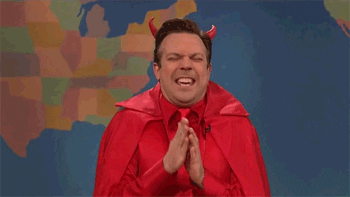 I sign up for dream casts because I love showing some beautiful faces to match the beautiful characters I read about. And then by the time I have to think about who to pick, I psyche myself out and it takes me way longer to figure it out than usual. So that evil laugh is totally for me, because I love dream casts, but need to do way better at coming up with my cast while I'm reading. I'll do it one day!
Rest in Peace to my love, Godfrey Gao. You were definitely taken from us way too soon.
Wow I totally made myself cry even more by thinking of Godfrey Gao as my choice of face claim for Athan. I miss him so much and I was so looking forward to seeing him in more movies and stuff. But maybe in my dreams, I could totally see him in a Storm from the East adaptation.