Okay so when Susan tagged me in this, I was like…. whoa I get to rant and rang about books that I had an issue with and people are going to actually read it? Freaking sweet!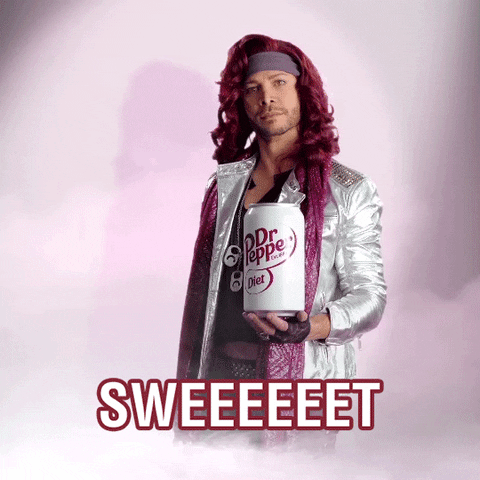 RULES:
If possible, try to not mention the same book twice, it's more fun that way
It's a funny tag where you can rant about terrible (or just meh) books so have FUN!
Just do whatever you want ¯\_(ツ)_/¯
Tag me if you decide to do it, I would love to see your answers (that is the link to Alex's tag)
pick a book that undermines the genre as a whole
Oh yeah, I forgot I'm talking about books that weren't so hot for me. Okay, this is going to be a little bit difficult because I try to find the good in all the books I read, but I know there are some that are just not my cup of tea.
Also I'll have to have a disclaimer here and say that not all of these books were super bad to me. There's really only one book that you'll know I super disliked, like a lot. And it will be clear when you see my reaction.
So I guess I would pick this one for a contemporary novel that wasn't a good one for me, really only because I felt like part of was preachy – and rightfully so with the plot described – but just wasn't one that was my favorite last year. So I wouldn't say that it underminessssssss the genre, but it wouldn't be one that I would be the first to recommend.
pick a book with dialogue written so poorly that it made you cringe
I won't lie, some of the dialogue in this one made me cringe, but not always. And I still liked the book for the most part, so the only reason why it's here is because this was the first one that I came up with.
pick a book that takes place in a location that you wish hadn't been picked
Maybe this one. I read this one way before I started keeping track of settings (which is interesting to do, btw if you haven't done so before) and I don't think the setting really stuck with me. This does take place in more of a sci-fi dystopian kind of world, but it just wasn't enough to make an impression for me.
pick the most annoying main character
ha. ha. ha.
Well I was going to pick the book that I absolutely despised but I'll save that one for the end.
I don't even remember any of their names at this point but I do remember that I was not liking this book at all. And it really was because of the main characters that we had to follow. Just wasn't my cup of tea.
a blurb that was so far from the truth that it made you do a double-take and check you had read the right book
OMG and I was mad about it because they missed a whole opportunity to make the blurb actually good. Because I actually liked this book and I'm so glad I didn't let the blurb stop me from reading it because then I would have missed out in reading a cool dragon shifter book.
from whiny attention seeker to full-on traitor, pick a character that you think is the worst friend ever
It's actually funny because this book is supposed to be about friendships and I just didn't feel like they were good friends at all. There was too much animosity and jealousy between them that they should have just been up front about.
pick a character you think would be an awful romantic partner
I personally felt like both Isobel and Rook weren't very interesting love interests at all. I mean I guess it's cool that they ended up being each other's love interests but I wouldn't have dated either one of them. I even thought Isobel was pretty cool… sort of.
pick a character that you thought would have amazing evil plans but fell short and disappointed you
Escan was a little privileged baby and not even worth the time of being considered a villain if this is the case. There could have been so much more potential with him or Arnaka's mom being bad and I just didn't feel it.
pick a horrible bookish family
Definitely not the whole family but the mom was a BITCH to her youngest daughter man. I absolutely hated it. Like I'm so irritated at how she treated both of her daughters honestly. Ugh I can't even think about it right now.
pick a book with the worst plot twist
This book is still irritating me. I feel like it took so long, and then whatever the plot twist was… I don't even remember it to be honest. So yeah I'll put this here.
pick a book that was so hyped that it disappointed you, and you can't understand why everyone loves it so much
OH MY FREAKING GOSH. I don't even want to freaking TALK ABOUT THIS ONE!!!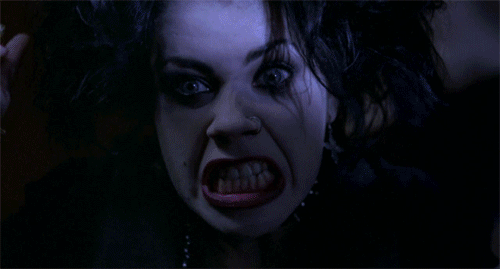 pick a trope you wish would be avoided in all future publications
I don't know if I would really consider this a trope but basically the whole thing about college students being "ghetto" or making a neighborhood "ghetto" because now it's younger adults living and working and studying in the area. I just don't like that misconception.
No but really, I just haven't been doing tags in so long that I don't even know who still does them anymore. If you see this one and want to do it, please feel free and consider this me tagging you. I'd love to hear your answers as well, so let's talk.