Oh my gosh, this book got soooooo freaking good. I don't even think I really slept because I didn't want to put it down. THAT's how much I enjoyed this novel. Thank you again so much to the team over at Fantastic Flying Book Club for hosting this amazing blog tour and for having me on it. Click on the banner for more information – the rest of the hosts, more tours coming up, how to be a tour host, etc. – and then come back here and read my review!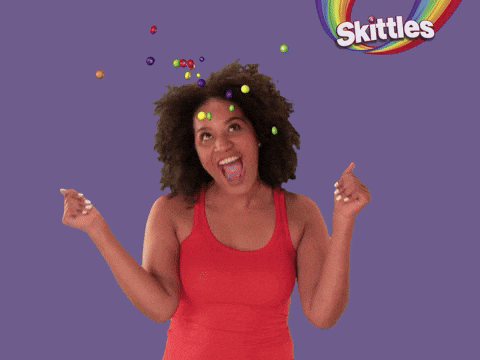 What I know: a boy in my class will one day wipe out two-thirds of the population with a virus.
What I don't know: who he is.
In a race against the clock, I not only have to figure out his identity, but I'll have to outwit a voice from the future telling me to kill him. Because I'm starting to realize no one is telling the truth. But how can I play chess with someone who already knows the outcome of my every move? Someone so filled with malice they've lost all hope in humanity? Well, I'll just have to find a way—because now they've drawn a target on the only boy I've ever loved….
Website | Goodreads | Twitter | Facebook | Instagram
Pintip Dunn is a New York Times bestselling author of young adult fiction. She graduated from Harvard University, magna cum laude, with an A.B., and received her J.D. at Yale Law School.
Her novel FORGET TOMORROW won the 2016 RWA RITA® for Best First Book, and SEIZE TODAY won the 2018 RITA for Best Young Adult Romance. Her books have been translated into four languages, and they have been nominated for the following awards: the Grand Prix del'Imaginaire; the Japanese Sakura Medal; the MASL Truman Award; the TomeSociety It list; and the Romantic Times Reviewers' Choice Award.
Her other titles include REMEMBER YESTERDAY, THE DARKEST LIE, GIRL ON THE VERGE, STAR-CROSSED, and MALICE.
She lives with her husband and children in Maryland.
Disclaimer: I voluntarily read and reviewed an advanced copy of this book. All thoughts and opinions are my own. Thank you to Fantastic Flying Book Club, Netgalley, and Entangled Publishing for this free copy. All quotes in this review are taken from the Advanced Reader Copy and may change in final publication.
Okay seriously this book had me on the edge of my seat the entire night I was reading it. If I wasn't out for three whole days last week – meetings and a super bad migraine day – then I would have called out to finish this (well it's a good thing I didn't because that day I finished it, I had to do some important stuff, which I got done so WHOOT WHOOT). But YUS! I just wanted to stay home and read this whole thing in one sitting and that honestly rarely happens with me. Usually I need some sort of break in between.
So I normally totally forget about the synopsis or blurb of a book by the time I start reading it because I have been burned before and I just don't want to remember that time. And this book was starting off as a cute little contemporary and I'm like…. okay that's not the vibe I was getting from this cover but okay okay.
Then THE VOICE comes out of nowhere and literally gives her some full body shock and I'm like THERE IT IS. There's the cray I was looking for. So I wasn't disappointed. And then the whole thing about who the Voice actually was and like the future and all the steps that our girl Malice – I mean Alice – has to take to prevent a total freaking apocalypse breaking out from this virus thing killing like pretty much everyone… and wow I was in for the time of my darn life.
And that's not even mentioning my boy Bandit! Ughhhhh what a cutie. I love his blue hair, from what I envision it to look like, and he just gives me all the bad boy image but really a good guy underneath vibes that I absolutely love and adore. UGH okay I just loved this one okay?! I don't even know what else to say about it. I just loved it.
Okay I actually had quite a bit of favorite quotes in this one so I'm gonna really have to cut it down to like… three or something. I'll pick some of the ones that made the BIGGEST impression on me, so you can read the book for yourself.
This comes from a conversation about Bandit, and what his name means in Thai. The English meaning, most of us know. But in Thai – which yes, Bandit is Thai, means "one who is wise" and he was named by his Khun Yai (Grandmother) who of course didn't know that his name meant something completely different where they were currently living. So I love that Bandit is conscious of what people initially think of him… which actually goes into my next favorite quote.
Oh my gosh. This legit spoke to my damn soul okay? Like, MY SOUL. I was so damn proud of Bandit from this moment. And this was the line that made Alice see that there was more to him than she thought, which of course she shouldn't have been prematurely judging him based on hearsay and rumors from other students. So yeah that part really just made me want nothing bad to ever happen to Bandit, like ever. Either in the presence or the future.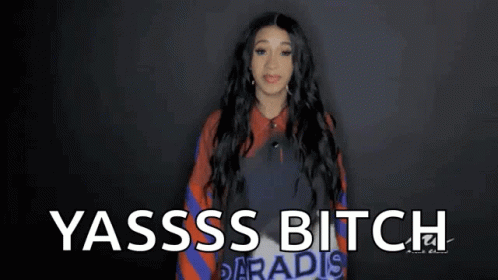 I was so freaking proud of Alice at this moment honestly. Standing up to the Voice from not doing something that she wouldn't do to her own best friend. And I just liked her for a little bit more after that.
Oh my gosh this may be one of my favorite books for the month! So far, I'm freaking loving what I've read so far, and I'm so glad that I have another new author under my belt. I can't wait to read more of Dunn's novels.