Thank you so much to Rachel's Random Resources for the opportunity to be a part of this blog tour publication day push! Be sure to click on the banner to see the rest of the blogs on this pub day push, and to see what other blog tours are coming up!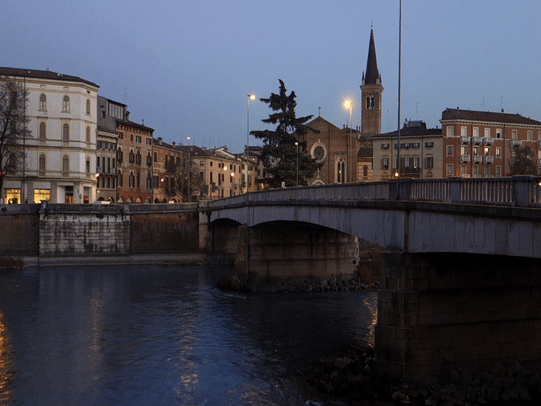 Dreaming of Verona
by T.A. Williams
Publisher: Canelo Escape
Release Date: February 3, 2020
Genre: Romantic Comedy
Verona is the City of Love. But will Suzie find romance there or, like Romeo and Juliet, will it all end in tears?
When Suzie is hired to accompany spoilt, abrasive Lady Alexandra Tedburn on an all-expenses paid holiday to Italy, she fears the trip will be a disaster.
But she soon discovers there's more to Alex than shopping and tantrums, and she's determined to help her realise her potential – against Alex's authoritarian father's wishes.
As they settle in Verona, Suzie can't stop thinking about local artist Michael, who is still mourning the tragic death of his wife. With Suzie's future uncertain, and Michael's past holding him back, it seems there's no hope for romance in the city of star-crossed lovers… or is there?
I'm a man. And a pretty old man as well. I did languages at university a long time ago and then lived and worked in France and Switzerland before going to Italy for seven years as a teacher of English. My Italian wife and I then came back to the UK with our little daughter (now long-since grown up) where I ran a big English language school for many years. We now live in a sleepy little village in Devonshire. I've been writing almost all my life but it was only seven years ago that I finally managed to find a publisher who liked my work enough to offer me my first contract.
The fact that I am now writing romantic comedy is something I still find hard to explain. My early books were thrillers and historical novels. Maybe it's because there are so many horrible things happening in the world today that I feel I need to do my best to provide something to cheer my readers up. My books provide escapism to some gorgeous locations and, as a writer, I obviously have to go there in person and check them out first. I love my job…
Disclaimer: I voluntarily read and reviewed an advanced copy of this book. All thoughts and opinions are my own. Thank you to Rachel's Random Resources, Netgalley, and Canelo for this free copy. All quotes in this review are taken from the Advanced Reader Copy and may change in final publication.
Ahhh why does Romeo and Juliet have to be the base line for epic romances? Come on people, THEY DIED at the end all because they weren't freaking paying attention really. It was all just a misunderstanding, and yet Shakespeare's work is considered one of the greats. Nothing wrong with Shakespeare, but Romeo and Juliet isn't the kind of romance you should strive for.
Now, anyway. Back to the book. THIS story was pretty damn cute, if I do say so myself. First, there's the relationship between our main character Suzie and I guess her client or boss type person Alex? No, I would say this is more of Suzie's "mark" per se, or the person that she's been hired to protect on this trip. Unfortunately at the beginning, it seems like Suzie and the Lady Alexandra will not get along because of their vast differences in personality, but you can't always take a first impression as the right one. Even though people say that the first impression is usually the right one, (wow did I really repeat myself twice in back to back sentences? Oops), sometimes it could be wrong based on external factors or something else that could just make someone not be on their best behavior the very first time they meet someone.
Of course, maybe I'm just trying to make up a reason for why some first impressions aren't the best, or why it seems like despite terrible first impressions, people can end up having such a great relationship later on that it's a question of how they weren't able to immediately get along from the get go, but then again that's some of the best parts of a developing relationship, right? It causes some drama to make the book more interesting, or anything really more interesting right? It has to be part of the plot so it's not that it's just good relationships with no substance. But either way, I think that the beginning of the relationship of Suzie and Alex was good to have, and what ended up coming out of it by the end of this novel wasn't so bad either. I think that Williams did a pretty good job with that dynamic.
Then we have the dynamic between Suzie and Michael. I felt terrible for what Michael had to deal with prior to this novel. Any death that comes before someone's time to me is honestly very tragic, and I can only imagine the pain and horror of losing your spouse in such a way. Now, however he has been dealing with that grief, or whether he really was trying to move on, I think that the relationship between Suzie and Michael was wholesome and I think that whatever happened between them – meaning staying friends or something more, I'm not gonna tell you that – that I would have been okay with it. I think that I've been more into seeing wholesome friendships come out of novels like this, even if there was some romance involved. I guess I like seeing well developed friendships more than romances sometimes. But that's just me.
So, yeah. I liked this one a lot!