Hey everyone! So… you probably noticed that my "mini" hiatus didn't end up breaking. Which, I don't know how I feel about it right now but I think it's for the best. Even with this "mini" hiatus still happening, I still have SO MANY BLOG TOURS to participate in because I CAN'T STOP MYSELF from SIGNING UP! It's just how it is. I love being a part of blog tours, especially for books that I end up loving and some that I never thought I would end up liking. Blog tours have really opened up my genres, I would say.
But anyway, this post is about State of the ARC, which is a monthly theme hosted by Avalinah, who actually got married recently so please congratulate her! I'm also using State of the ARC to keep track of how far I get in the #ARCApocalypse challenge, hosted by Destiny @ Howling Libraries! I was also totally supposed to do a sign up post, but of course I'm terrible at writing out TBRs so I didn't end up finishing that.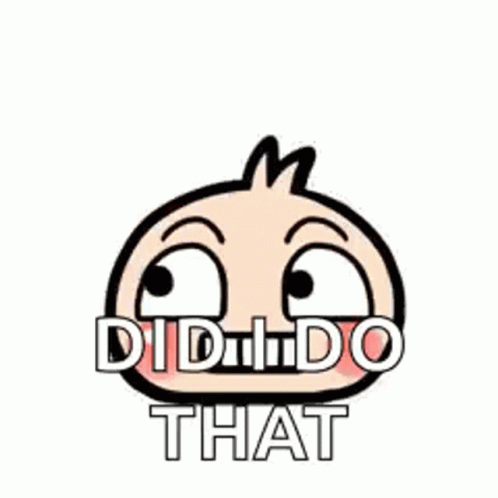 So yeah! Here's my post for January, a few days too late because I was super sick over the weekend, but I'm back for a bit now!
Good Girls Lie – J.T. Ellison
Gorgon's Price – Claire Devon
Oasis – Katya de Becerra
Furious Thing – Jenny Downham
Scavenge the Stars – Tara Sim
Husband Material – Emily Belden
You, Me and the Movies – Fiona Collins
You Too? – Anthology
Ionic Attraction – D.R. Rosensteel
Steel Strings – Alex Hayes
Jane Anonymous – Laurie Faria Stolarz
Every Other Weekend – Abigail Johnson
Lost Girl – Holly Kammier
Beyond the Shadowed Earth – Joanna Ruth Meyer
Heir of Lies – Mallory McCartney
A Love Hate Thing – Whitney D. Grandison
Little Bookshop on the Seine – Rebecca Raisin
The Cursed Key – Miranda Brock & Rebecca Hamilton
Monkey Arkwright – Rob Campbell
Augur of Shadows – Jacob Rundle
The Cornish Secret of Summer's Promise – Laura Briggs
Arrows of Fire – Marlen Suyapa Bodden
Perfect Match – Zoe May
Updrift – Errin Stevens
Beyond the Moon – Catherine Taylor
The Water Legacy – Megan Linski & Alicia Rades
Sixty Minutes – Tony Salter
The Hand on the Wall – Maureen Johnson
Legacy of Light – C.D. Tavenor
A Degree of Uncertainty – Nicola K. Smith
Given – Nandi Taylor
Rogue Princess – B.R. Myers
The Particular Charm of Miss Jane Austen – Ada Bright & Cass Grafton
Woven in Moonlight – Isabel Ibanez
Breakwater – Errin Stevens
Slave of the Sea – Dawn Dagger
The Cure – Patricia Ann Bowen
Two: Mind Games and Murder – K.J. McGillick
Stella of Akrotiri: Diana – Linda Rae Sande
The Seeking Serum – Frank L. Cole
The Last Atlantian – Mikki Noble
Well now I know why January felt like it was moving at a snail's pace and super fast at the same time. I just… wow I didn't even realize I got through that many books this month. I'm going to really try to not push myself to get through so many again though, because I don't think it helped me any with all my ER visits. Don't get me wrong though, I'm hella proud of this progress and I think that's such a great accomplishment for me – thanks so much to the blog tours really, those get your ARCs down no joke – but I will be okay if I read even half this number in February.
Seriously, I'm still in shock finally writing it all in one post.
Thanks again to Kal @ Reader Voracious for your 2020 Spreadsheet Template because this has been my life saver this entire year. I still haven't added all of the ARCs that I still have to read from last year and so on, but I'm going to start showing my states through this spreadsheet instead of what I was using before. It just makes me feel more organized and I appreciate Kal's amazing ability to get everything so amazing like this.
So as you can see, I focused on mostly ARCs in January, but I was still able to read my two monthly reads for TBR & Beyond, and I was able to get a buddy read or two in here as well! I think it was actually two, so that made me feel great because I was worried that I was going to fall behind.
Also, since this is going to keep track for me for the whole year, I'll just remind you guys that the current state shows my progress as of the end of the month, rather than just FOR that month. Hopefully that made sense because I feel like it didn't, but if not, hey feel free to ask me.
I still need to watch their full halftime show because I heard they freaking killed it! I was watching the Puppy Bowl this year – and oh my gosh yes it's as cute as you probably think it is – and my dogs and I were so into it. My team won! Go Team Fluff!! I can't find any gifs from this year's bowl but oh my gosh you have to check it out! They even have their own Pre-Game show like the Super Bowl hahaaha. I liked the Puppy Bowl way better.
*phew* okay I better get some homework in. Which I will need to do a personal update post soon so you guys can know how that journey is going. Or I may just try to finish up this mystery thriller novel that I need to return. Yeah, maybe I'll do that.
This is why I stress myself out but okay, fam. Keep doing what you're doing with the procrastination, Leelynn.