Historical fiction romance novels with that time travel aspect added to it have always intrigued me in some way. This book was marketed as Outlander meets Birdslip. I've heard of Outlander, haven't heard of Birdslip, but for those of you who have heard of those two novels/series, let me know for sure if you agree with that statement! Also, even if you haven't like me, I'd love to hear your thoughts at the end of this post.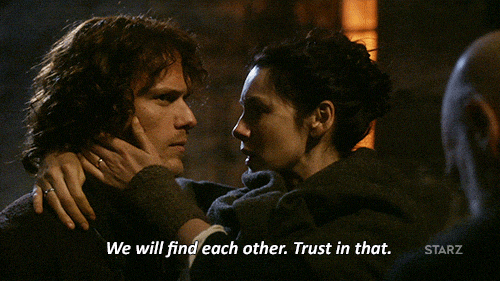 Thank you again so much to Rachel's Random Resources for having me on this tour and for hosting. Click on the banner for more information and the rest of the tour schedule. Let's get to it, fam.
Beyond the Moon
by Catherine Taylor
Release Date: June 26, 2019
Publisher: The Cameo Press, Ltd
Genre: Historical Fiction, Time Travel Romance
In 1916 1st Lieutenant Robert Lovett is a patient at Coldbrook Hall military hospital in Sussex, England. A gifted artist, he's been wounded fighting in the Great War. Shell shocked and suffering from hysterical blindness he can no longer see his own face, let alone paint, and life seems increasingly hopeless.
A century later in 2017, medical student Louisa Casson has just lost her beloved grandmother – her only family. Heartbroken, she drowns her sorrows in alcohol on the South Downs cliffs – only to fall accidentally part-way down. Doctors fear she may have attempted suicide, and Louisa finds herself involuntarily admitted to Coldbrook Hall – now a psychiatric hospital, an unfriendly and chaotic place.
Then one day, while secretly exploring the old Victorian hospital's ruined, abandoned wing, Louisa hears a voice calling for help, and stumbles across a dark, old-fashioned hospital room. Inside, lying on the floor, is a mysterious, sightless young man, who tells her he was hurt at the Battle of the Somme, a WW1 battle a century ago. And that his name is Lieutenant Robert Lovett…
Two people, two battles: one against the invading Germans on the battlefields of 1916 France, the other against a substandard, uncaring mental health facility in modern-day England. Two journeys begun a century apart, but somehow destined to coincide – and become one desperate struggle to be together.
Part WW1 historical fiction, part timeslip love story – and at the same time a meditation on the themes of war, mental illness, identity and art – Beyond The Moon sweeps the reader on an unforgettable journey through time.
Catherine Taylor was born and grew up on the island of Guernsey in the British Channel Islands. She is a former journalist, most recently for Dow Jones News and The Wall Street Journal in London. Beyond The Moon is her first novel. She lives in Ealing, London with her husband and two children.