Do you know how amazing it was that I got selected for this blog tour after I won a copy of this ARC from a giveaway on Twitter? I thought that was the coolest thing ever! It also helped that I got to hold this book in my hands and just really get into it. And boy was this book a good one. I'm just saying.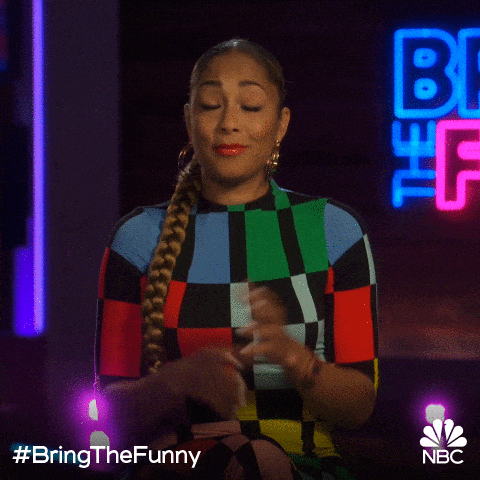 Hit that banner for more info on the tour, the schedule, and the giveaway! You know the drill, fam!
The oasis saved them. But who will save them from the oasis?
Alif had exciting summer plans: working on her father's archaeological dig site in the desert with four close friends . . . and a very cute research assistant. Then the sandstorm hit.
With their camp wiped away, Alif and the others find themselves lost on the sands, seemingly doomed . . . until they find the oasis. It has everything they need: food, water, shade—and mysterious ruins that hide a deadly secret. As reality begins to shift around them, they question what's real and what's a mirage.
The answers turn Alif and her friends against one another, and they begin to wonder if they've truly been saved. And while it was easy to walk into the oasis, it may be impossible to leave . . .
Katya de Becerra's new supernatural thriller hides a mystery in plain sight, and will keep you guessing right up to its terrifying conclusion.
Website | Goodreads | Twitter | Instagram
Katya de Becerra was born in Russia, studied in California, lived in Peru, and then stayed in Australia long enough to become a local. She was going to be an Egyptologist when she grew up, but instead she earned a PhD in Anthropology and now works as a university lecturer and a researcher. Katya is a short version of her real name, which is very long and gets mispronounced a lot. What The Woods Keep was her first novel (out now), which is followed by another standalone Oasis in 2020. She has also authored and co-authored academic articles, book chapters, guest posts and opinion pieces.
Disclaimer: I voluntarily read and reviewed an advanced copy of this book. All thoughts and opinions are my own. Thank you to Fantastic Flying Book Club, Netgalley, and Imprint MacMillan for this free copy. All quotes in this review are taken from the Advanced Reader Copy and may change in final publication.
For one, this book had a little piece of my heart from the beginning because the main group of friends live in Australia. Why would that be important to me? Because one of my best friends in the entire world is from Australia, is still living there, and not only do I miss her terribly, but she is pretty close to some of the fires happening throughout the continent, and I'm extremely worried about her. Doesn't go much with the storyline, but I had to get that out there.
Now, I know I totally started this review weird, but I did it because this book got really weird, and in a super cool way. This is marketed as a YA Science Fiction novel primarily, but also Mystery and Thriller because hello? Have you seen that synopsis? Things are going DOWN in The Oasis, and it's not all palm trees and sunshine.
Okay sorry that was silly.
One of my favorite things about this novel though was that even though Alif's friends weren't as passionate about archaeology like she was, they still went with her to (well not Dubai like they thought, oops!) Tell Abrar for their final hurrah before university. And the way that their friendship worked out even though it seemed like they were too different to be able to get along? They really had a found family within themselves, and I think that even though there was some minor friction in the beginning, that friendship that the five of them had would help them survive the Oasis and all it was doing to break them apart.
Well, you'll just have to see.
Throughout this book though, I was also thinking about how much I wanted to get more into archaeology when I was younger, and now that I'm thinking about it, I don't remember why I never pursued that. Something about how Alif and her dad were really passionate about it, and maybe a little bit of Tommy too, but I don't know how I feel about him right now, just really made me want to get back into some educational passions again. I love when books do that to me, and remind me of some things that I wanted to learn about, and then getting me back into it somehow. I just really rooted for Alif, her friends, Minh a lot for sure. I don't know how to explain it. They were just a group that I wanted to see survive everything that they had to go through during this trip, especially because it wasn't something that they were expecting.
This book also really gave me The Mummy vibes, and I love the first two movies with Rachel Weisz so that gave it a higher rating for me. Don't @ Me. It's just how it is.
I think this playlist was a lot sadder than I thought it was going to be, but that's just the vibe I was getting when I was reading it. When I was thinking about it. Stuff like that.
I swear my favorite quotes are always ones that aren't always super nice? They just really make me stop in my tracks and go "wow, yep" which I know I've said before so I must be getting old or something because I keep repeating myself. And enough with the run-on sentences! Sorry, fam. Getting carried away.
"I was going to learn Arabic and reconnect with my Middle Eastern roots."

Alif
This is how I feel with so many of my cultures. I want to go to Japan and get in touch with my Japanese roots again. I want to go to China and learn more about my Chinese roots. I want to go back to Spain and reconnect with my Spanish roots too. There's so many cultures that are a part of me that I wish I could go learn again, and just fully immerse myself in them.
"For a moment though, I allowed myself to fantasize that my parents were getting back together…"

Alif
I know there were times where I would wish this, before I realized why my parents got a divorce. While the reasoning may be completely different for Alif's parents, I know that feeling of wanting your family to come back together. Especially your parents. It was a fantasy for me once upon a time, and I know that I would never want to discredit anyone for thinking this every once in a while, even if it's just because they feel like they are about to die.
"My friends were all different, but together we worked somehow."

Alif
This just gives me all the found family trope feels that actually work, you know? Groups that aren't all the same, actually work with each other's differences just seem to work better in the long run. Plus why would you want to be around people exactly like you all the time? You know?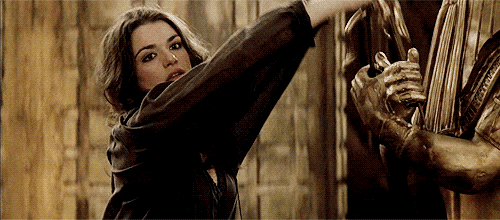 Ugh Evieeeeee. Like she could be an grown up inspiration for Alif. The archaeology and the knowledge and how bad ass they both are. Now if only they could make a movie or something based off this novel because I need this in my life. It was insane!