I love books with emojis on the cover ever since the Internet Girls series by Lauren Myracle. But for some reason, I haven't really read any in so long? So I was super excited that I got accepted for this blog tour and I'm just so glad I get to share my review and favorite quotes with you all! Thank you again so freaking much to the amazing and wonderful team at Fantastic Flying Book Club for hosting this!
And oh my gosh this title and the tagline is so freaking believable, am I right?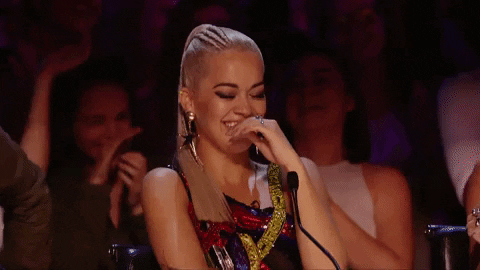 The author of Denton Little's Deathdate gives us a tragicomic story of bad dates, bad news, bad performances, and one girl's determination to find the funny in high school.
Winnie Friedman has been waiting for the world to catch on to what she already knows: she's hilarious.
It might be a long wait, though. After bombing a stand-up set at her own bat mitzvah, Winnie has kept her jokes to herself. Well, to herself and her dad, a former comedian and her inspiration.
Then, on the second day of tenth grade, the funniest guy in school actually laughs at a comment she makes in the lunch line and asks her to join the improv troupe. Maybe he's even . . . flirting?
Just when Winnie's ready to say yes to comedy again, her father reveals that he's been diagnosed with ALS. That is . . . not funny. Her dad's still making jokes, though, which feels like a good thing. And Winnie's prepared to be his straight man if that's what he wants. But is it what he needs?
Caught up in a spiral of epically bad dates, bad news, and bad performances, Winnie's struggling to see the humor in it all. But finding a way to laugh is exactly what will see her through.
Website | Goodreads | Twitter | Instagram
LANCE RUBIN is the author of Denton Little's Deathdate and Denton Little's Still Not Dead. He's worked as an actor, written and performed sketch comedy (like The Lance and Ray Show at the Upright Citizens Brigade Theatre), and done a lot of improv. He's also the co-writer, along with Joe Iconis and Jason SweetTooth Williams, of the musical Broadway Bounty Hunter. Lance lives in Brooklyn with his wife and two sons. You can follow him online at LanceRubin.com and on Twitter at @LanceRubinParty.
Disclaimer: I voluntarily read and reviewed an advanced copy of this book. All thoughts and opinions are my own. Thank you to Fantastic Flying Book Club, Netgalley and Knopf for this free copy. All quotes in this review are taken from the Advanced Reader Copy and may change in final publication.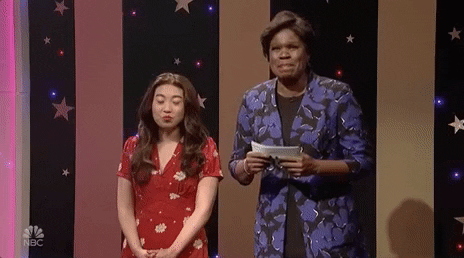 Okay but seriously I was not expecting this book to hit me the way it did, and wow. Sometimes part of me forgets that contemporary characters can go through some difficult things in their life, not just the big "having to save the world" type of issues that fantasy books usually have. Sometimes, the real life big issues are just as hard to read about and deal with, and may seem even larger than life than the other stuff.
I get how it feels to have someone close to you, especially a parent or grandparent, get diagnosed with an illness that has no cure, that ends in their death… I know we all end up leaving this life at one point or another, but having that added factor doesn't make it any easier. For those of you that want more information on ALS (amyotrophic lateral sclerosis), feel free to go here.
Sometimes one needs to rely on humor in order to take their mind away from the really shitty stuff, and that's what Winnie does. Even before her father was diagnosed with ALS. She's actually very punny, as evidenced from the very first chapter – actually the very first two pages quite honestly. And I think that is what made me almost immediately feel for her. I don't always like a character so quickly, or continue to like a character after the beginning, so it was nice to have another MC that I wanted to care for and just give her a shoulder to cry on and support like at all times.
I think about what Winnie had to go through as a teenager trying to deal with her father's sickness, and trying to bring some sort of joy and laughter into his life since he can't give the same amount of level that he used to. I mean, her father is her role model, her inspiration as to why she got into comedy in the first place. She actually wants to do entertaining and good comedy, not jokes that only deal with farts, sex, or cruelty.
No joke.
I'm just thoroughly impressed with this book, and I'm so glad I had an opportunity to read this novel.
Be right back, though. I'm still crying.
Sometimes I think about which books I don't actually write my favorite quotes for, and it makes me debate on whether or not I should keep a journal for all those things. Like maybe that's what I could use my journals for, you know?
But I digress.
Here are some of my spoiler-free quotes from Crying Laughing that I wanted to share with you all. Enjoy. Or don't. No rules.
Did I say this? I'm sure this has come out of my mouth at some point in my life.
Okay I didn't know it was this easy. I'm totally missing the preparation part. Or is it the comedic genius part? Hmmmm.
Sometimes you really don't need any justification on why your work is just that good. Those are my favorite.
I feel this in my soul. It's the only way I can cope sometimes, and I don't know if it's healthy most of the time. Is it better than wallowing in negative thoughts and doing something I'll eventually regret?
Okay listen I'm still emotionally not prepared to answer any questions right now, so please leave a message after the beep.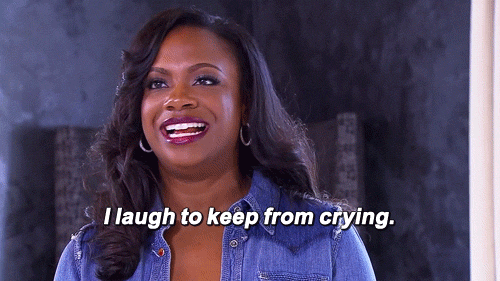 But seriously I can't wait to hear your thoughts on this! Have you read this one yet? Do you plan on it? Keep me posted, fam!