Yay for another blog tour, and yay for being considered for a physical copy of an ARC! Every time I get accepted for a physical ARC, I feel extremely grateful and just get so proud of my continued progress. Thank you again so so much to Fantastic Flying Book Club for continuing to consider me for a tour host and for this opportunity. This is my first time reading a YA Christian Fantasy novel, and it's also a retelling of one of the fairy tales that has always come to my mind every once in a while. It was cool! Click on the banner for the rest of the stops on the tour.
A plague of rats. A giant beast outside the village walls. A host of missing children. And one young woman determined to save her people.
In 1424 Hamlin, Katerina faces threats from all sides. An outbreak of rats has overtaken the village, a mysterious beast is on a killing rampage of the village's children, and her evil stepfather is a dark presence inside the walls of her own home. Katerina is determined to hunt and kill the Beast of Hamlin herself before more lives are lost.
When Steffan, the handsome but brash duke's son, comes to town seeking glory and reward, Katerina decides he might be the ally she's been looking for—even though the sweet music he plays on his pipe seems the only gentle thing about him. But there's more to Steffan than she suspects, and she finds drawn to him despite her misgivings.
Can Katerina and Steffan stop the enemy from stealing every child of Hamlin? Or will their interference create a worse fate for them all? Melanie Dickerson delivers another exciting fairy tale journey of intrigue and romance in this reimagining of the classic Pied Piper story.
Melanie Dickerson is the New York Times bestselling author who combines her love for history, adventure, and romance. Her books have won a Christy Award, two Maggie Awards, The National Reader's Choice Award, the Christian Retailing's Best Award, the Book Buyer's Best Award, the Golden Quill, and the Carol Award. She earned her bachelor's degree in special education from The University of Alabama and has taught children and adults in the U.S., Germany, and Ukraine. Now she spends her time writing stories of love and adventure near Huntsville, Alabama.
Disclaimer: I voluntarily read and reviewed an advanced copy of this book. All thoughts and opinions are my own. Thank you to Fantastic Flying Book Club and Thomas Nelson for this free copy. All quotes in this review are taken from the Advanced Reader Copy and may change in final publication.
Okay the first thing that I thought was really cool when I first signed up for this one was that it was a retelling of The Pied Piper. I honestly haven't read any books that was a retelling of The Pied Piper like ever, and the only thing that I could think about that I clearly remember in my mind that reminded me of it was the Sailor Moon S-Super Movie about the Black Dream Hole. Oh man that was my favorite Sailor Moon movie / long ass episode ever and I wish that I had the video so I could watch it over and over – or find the DVDs with the ORIGINAL DUB because I'm over the new voices.
Okay clearly I have issues about Sailor Moon so I need to go back to this.
So anyway, I was immediately pulled in by the first chapter, which I'm really glad about because I was hesitant to read this after a while. I also had to read a little fast to make the deadline so it helped that I was already interested in it. I feel like the main reason that I liked this book was because of Katerina. From the very beginning, I could see that she was going to be an interesting MC to follow, and I was already interested in what kind of strength she was going to show me during her journey.
I was not impressed with Steffan honestly at the beginning, and I would say that's because from the moment he heard about what was going on in Hamlin, it just seemed like he wanted to be famous and remembered for years after his death. I don't like people that do things for the glory, or at least don't act like you're doing it for a better reason in front of the masses, ya dig? So immediately I was like "eh." But that doesn't mean he stayed that way so maybe give him a chance as the book goes on.
I mean the first time Katerina and Steffan meets, she's already written him off for being an arrogant jerk and I was like "you're not wrong."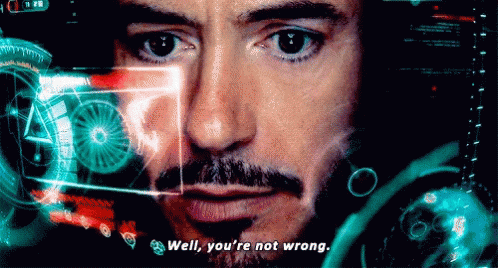 I also really appreciated Dickerson showing blatantly how gaslighting and spousal abuse looks like from an outsider's perspective, although I will say please be warned that this is in the very beginning. I wouldn't have anticipated that honestly in a Christian Fiction novel, but I think she did a great job showing that 1) it wasn't tolerated by everyone in the household (unfortunately the mother had to tolerate the brunt of it) and 2) it's not "thinking I'm crazy" or making some sort of excuse for it.
I think this was a really good "standalone" – even though technically it's the 10th book in the Hagenheim series, but from what I looked up, each book can stand on its own without having to read the others. It's nice to see some backstory though since characters like Steffan were involved earlier on in the series. And if you're looking for a "happily ever after" ending, this one is for you. Sweetness!
Yep, I'm sticking to the two MCs for this one!
Another ARC down fam! Seriously doing such a great job this month, and it's not even Thanksgiving yet. Although I'm honestly just looking forward to a readathon or something for those four days if I can stay awake that long. Thanks so much for visiting and I hope to see you soon!
Until next time, fam!