Can you tell that I absolutely adore being a blog tour host? Thank you again so much to the wonderful ladies at Fantastic Flying Book Club for having me on this amazing tour. I'm so honored to be able to review all of these wonderful and fun books – seriously it's been helping this year go by so quickly and I haven't been disappointed! They do such great work at being organized and staying up to date on everything that we need. You should definitely sign up to be a tour host if you haven't already.
Thanks also to Sara B. Larson and Tor Teens for allowing me the opportunity to read this one early! Let's get started, shall we?
From the acclaimed author of DEFY, Sara B. Larson, SISTERS OF SHADOW AND LIGHT is a timeless and fantastical tale of sisterly love and powerful magic
"The night my sister was born, the stars died and were reborn in her eyes…".
Zuhra and Inara have grown up in the Citadel of the Paladins, an abandoned fortress where legendary, magical warriors once lived before disappearing from the world―including their Paladin father the night Inara was born.
On that same night, a massive, magical hedge grew and imprisoned them within the citadel. Inara inherited their father's Paladin power; her eyes glow blue and she is able to make plants grow at unbelievable rates, but she has been trapped in her own mind because of a "roar" that drowns everything else out―leaving Zuhra virtually alone with their emotionally broken human mother.
For fifteen years they have lived, trapped in the citadel, with little contact from the outside world…until the day a stranger passes through the hedge, and everything changes.
Website | GR | Twitter | FB | Pinterest | YouTube | Instagram
Sara B. Larson is the best-selling and critically acclaimed author of the YA fantasy DEFY trilogy (DEFY, IGNITE, and ENDURE) and the DARK BREAKS THE DAWN duology. Her next YA fantasy, SISTERS OF SHADOW AND LIGHT, comes out November 5th from Tor Teen. She can't remember a time when she didn't write books—although she now uses a computer instead of a Little Mermaid notebook. Sara lives in Utah with her husband, their four children, and their Maltese, Loki. She writes in brief snippets throughout the day and the quiet hours when most people are sleeping. Her husband claims she should have a degree in "the art of multitasking." When she's not mothering or writing, you can often find her at the gym repenting for her sugar addiction.
Disclaimer: I voluntarily read and reviewed an advanced copy of this book. All thoughts and opinions are my own. Thank you to Netgalley, Fantastic Flying Book Club, and Tor Teen for this free copy. All quotes in this review are taken from the Advanced Reader Copy and may change in final publication.
Someone tell me how I'm supposed to write a review for this book when I was pretty much speechless throughout the entire process.
And that's not even a bad thing about the book! I just was so wrapped up in this novel and totally didn't take any notes, didn't make any indications about what really stood out to me, or anything. I just completely forgot about it, and that's how you know I'm into my current read. So, I'm super glad about this.
Okay, maybe I did take a little notes, but not as much as I thought I did with this book.
I was so proud of Zuhra and her perseverance to protect her baby sister Inara. Well, I say "baby sister" because she is three years younger than Zuhra, but they are in their teens technically. So not babies anymore, but from what it seems like, Inara still needs some protecting from the terrors in her mind. It's hard enough having a mother that seems to hate you from the moment she gave you life. It's another to not be able to communicate what your wants and needs are in a way that your family can understand.
Zuhra and her sister are supposedly part Paladin, which are a group of people from a different world that have magical powers. They saved the regular humans in Vamala from these terrible monsters that somehow went through the veil or whatever from this world called Visimperum and sent them back. But right now, unbeknownst to Zuhra and Inara, there is a… law that says that any Paladin is to be killed. Kind of overkill since they did save the humans from total destruction, but apparently there may be more to the story.
I talk about how strong and loyal Zuhra was to her sister because honestly, I feel that some people really take that for granted. It's even mentioned in the story with another character, where they were in a similar situation with a sibling that was "different", possibly had some sort of mental health disability, and wanted to forget that this sibling even existed. Zuhra never felt that way about Inara, even if she had really bad days.
I can't believe that there's a sequel for this though! Like, why hurt me like this? I mean sure, I wouldn't have been happy with this ending, but ugh I need to know what the heck is going to happen next.
Oh, and Cinnia – Zuhra and Inara's mother? – she pissed me off so freaking much. I could not imagine having that kind of non-relationship that Cinnia and Inara have, and ugh it just broke my heart seeing how she dismissed her youngest daughter. Totally broke me and I was just so upset while I was reading this.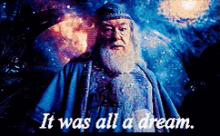 I had a lot of fun with this one!
She does not speak for me, I shouted to him within the confines of my mind. I am not her and her beliefs are not mine!
But Inara had a way with plants, no matter the weather. With all living things, really. Well, all those that weren't afraid of her.
Mother had been a different person then, with him. And we – Inara and I – hadn't been enough.
"You think you know me, but you only know what I've chosen to show you – what I've chosen to share."
"I find that the female mind is perfectly capable of as much learning and lively discussion as the male's."
Thank you so freaking much for sticking with me on this post! I hope you enjoyed my choices for the dream cast. I had a difficult time with Inara, but I think I'm happy with my choice. A lot of these actors I haven't had the pleasure of watching their work, but now that I've seen what they are in – thanks IMDB! – I need to start watching their filmography as much as I can.
Until next time, fam!