Okay clearly I am a dumb dumb because I was not expecting this to be a Hades/Persephone modern retelling? This was freaking litty titty! Sorry, apparently that's my new catch phrase. I'll eventually stop using it when I come up with something better.
Thank you so much to the team at RockStar Book Tours for including me in this blog tour! Stay tuned for my review, and again thank you all so much for your continued support in my progress. One more review in the books down! Talk about progress, right?
Persephone is the Goddess of Spring by title only. The truth is, since she was a little girl, flowers have shriveled at her touch. After moving to New Athens, she hopes to lead an unassuming life disguised as a mortal journalist.
Hades, God of the Dead, has built a gambling empire in the mortal world and his favorite bets are rumored to be impossible.
After a chance encounter with Hades, Persephone finds herself in a contract with the God of the Dead and the terms are impossible: Persephone must create life in the Underworld or lose her freedom forever.
The bet does more than expose Persephone's failure as a Goddess, however. As she struggles to sow the seeds of her freedom, love for the God of the Dead grows—and it's forbidden.
Sign up for Scarlett's newsletter!
Website | Twitter | Facebook | Instagram | Goodreads | Amazon Author Page | YouTube | Pinterest | Tumblr
Scarlett St. Clair lives in Oklahoma with her husband. She has a Master's degree in Library Science and Information Studies and spends a lot of time researching reincarnation, unsolved murders and Greek mythology–all of which made it into her debut novel, When Stars Come Out.
Disclaimer: I voluntarily read and reviewed an advanced copy of this book. All thoughts and opinions are my own. Thank you to Scarlett St. Clair and RockStar Book Tours for this free copy.
Okay, how did I get lucky enough to have the opportunity to review TWO modern Greek mythology retellings almost in a row? I feel like I'm Cloud 9 right now or something. It's great. And honestly, I haven't had a lot of Persephone/Hades retellings that I've come across that are also modern retellings, so I was extremely excited when I found out what I was getting into.
I think one of my favorite parts of this novel was how Persephone was trying to live as anonymously as possible, meaning she wasn't flaunting the fact that she was the daughter of Demeter, or that she was considered the Goddess of Spring. It sucks though, that apparently no matter how hard she has tried over the years, she has the opposite effect on flora than one would think. Anything she touches seems to lose its vitality, to the point that she refuses to touch anything even remotely beautifully alive like some special roses that her mother gave her.
In fact, she wanted freedom from that kind of scrutiny so much, that she voluntarily got an internship at the New Athens News (yes, they legit live in a city called New Athens and I'm all here for it) and she's about six months away from graduating university.
Also, since I'm not a geography buff or anything, but apparently there is an actual place called New Athens in Illinois, and it is in the St. Clair County. Maybe a special little nod to author Scarlett St. Clair?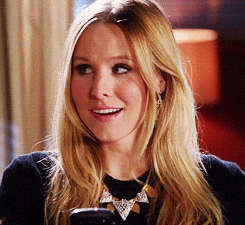 Basically, what I loved about Persephone was that she wasn't like the typical notion of what Greek Gods are supposed to be like. If anything, she finds that the other Gods and Goddesses are so out of touch with humanity and don't use their powers or anything to actually be useful to anyone other than themselves. It makes me relate to Persephone, and want to be on her side, and maybe I'm a little bit disappointed that I never thought to be on the Persephone bandwagon a long time ago.
So I'm also not much of a romance expert by any means, especially in the fictional world, but I would say that this book wasn't so much of a insta-love trope, but an insta-lust trope. I could feel the curiosity and desire from Persephone even before St. Clair expressed it out loud, and it was very intriguing to see it come from her. From all of my experience of Persephone – which unfortunately isn't a lot – I never got a lusty or desire filled vibe from her. I was kind into it! Yay for something other than the "good girl" persona that I've seen her have.
Okay this got kind of long and I wasn't expecting it, but I really, really, really liked this book! I think I was getting a little hot and bothered underneath the collar when I read some parts, and I was super happy to get a chance to expand my horizons. I think this is my favorite part about getting to read ARCs that are out of my comfort zone. I get to see that I may be a romance stan, or maybe a forbidden love stan.
Or just a Persephone stan. At least in this retelling.
1 winner will win a $10 Amazon GC, International. Giveaway ends November 12th, midnight EST.
Unfortunately, a lot of the links were broken again for this schedule. I'm super bummed because I don't think there have been the links on the RockStar website, so I can't help you find the rest of the stops, but I hope that you see more people post about it on Twitter or the bigger blogosphere.
Thanks again for checking out my review on this tour! I hope you enjoyed it and I'll see you on the next post, fam!