Title: A Curse So Dark and Lonely
(Cursebreakers #1)
Author: Brigid Kemmerer
Genre: YA Fantasy, Retelling
Format: Hardcover
Length: 484 pages
Publisher: Bloomsbury YA
Publish Date: January 29, 2019
Death, Body Gore, Dismemberment,
Cancer, Violence, War, Alcohol,
Attempted Suicides (mentioned and on screen)
Cerebral Palsy, Gay, Black
Gosh I feel like I was supposed to read this like months ago and I never did? But thanks to Hannah, Dana and Adele, they forced me to buddy read this a few days ago and I ended up hauling ass to finish it so I wasn't running too late. I don't regret it at all because wow. That was a wild ride and I was not expecting it.
Although I don't think I'll read a group buddy read book that fast ever again because wow. That took up my whole Sunday basically and I feel like I need some special portal to go to Emberfall myself.
Harper is our MC and has cerebral palsy. Like the author's note says, and if you do research on cerebral palsy or have experience with people that have it (I have some experience with people that have it), people have different symptoms and it affects everyone differently. It was worse when she was younger, but she was able to get surgery to fix her left leg a little bit, but not enough to make it perfect. So she's learned how to work around it, and that's the important part. Her brother Jake has been getting into some trouble because of some actions from their father, and it's all they can do to help their mom, who is slowly dying of cancer.
Prince Rhen is cursed to relive the fall season of his 18th birthday until he finds someone to fall in love with him. Typical Beauty and the Beast curse, except for the fact that the season will constantly reset itself in the castle while the rest of the kingdom goes on like normal. The Prince and his loyal Commander Grey are the only ones that have been affected by the curse for five years, and they have been "surviving" for the most part.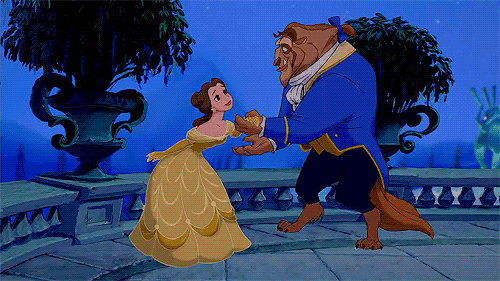 Harper gets taken away from her home in DC because she sees Grey taking an unconscious woman and she feels the need to protect her
Rhen has to find a girl to love her in order to break the curse that the enchantress has put him and Grey in
Emberfall is falling into disrepair because the people haven't heard from or seen the royal family in five years
There are enemy soldiers threatening to invade Emberfall because of its weakened state
You know, the typical stuff.
I personally love the friendship that Harper and Zo (another character that you will meet in the novel) have, as well as the friendship and chemistry between Harper and Grey. Even though they certainly didn't start on the best of terms, it seems like they were able to develop some sort of trust between one another. I liked that Harper was so willing and dedicated to immerse herself in the world of Emberfall – not immediately – but she learned how to fight with daggers and bows & arrows. I love that honestly, and it makes me kind of wish that I could take some lessons.
I like that this curse was different from a lot of the other curses that I've seen with other Beauty and the Beast retellings and although I hate that not everything about the season can be reset – deaths – I get it. If they were able to come back to life whenever the season would restart, there would be no real consequences, and I don't think them living in the same season for five years would have really had a true and lasting effect on Rhen and Grey.
After Hannah brought it up to my attention, I did realize that there were a lot of similarities to A Court of Thorns and Roses, and I feel like I didn't really notice or acknowledge it beforehand was because I was speeding through this book and just trying to finish it on time. I get that they are both retellings of the same fairy tale, but it was pretty uncanny that there were so many. Although I didn't see that Harper liked to read, or at least had such a love for reading that she had to go to the library right away, you know?
I do feel like I went through this too fast to have a good opinion honestly, which sucks. So I may have to sit on it and think about what's more that I did or didn't like.
I personally didn't get this line, and I think it's because the last time I heard that line, the question was "who are you" rather than "where did you come from". I don't know. Maybe I'm just not smart enough to understand that this one liner can answer multiple types of questions.
I don't know what she was expecting either, but Grey seriously does not disappoint. I have to say that I think Grey and Zo were my favorite characters, and I'm bummed that Zo doesn't even get much screen time – hopefully she gets more in the sequel, if I read it. You know me and finishing stuff.
So while Rhen and Harper were learning how to trust each other during their plan to rally the people of Emberfall and all that – actually I think this took place before that, but you know – Rhen said something to Harper that really had me pause. I get it though. Haha I see that I like to say "I get it though" for things that I probably don't get, but I'll put the passage here and you let me know if you get it or if you "get it" like me.
Harper is so used to being the liability in her family because her brother Jake doesn't allow her to do much but stand watch for him. I think that he really tries to protect her but with her disability, he is afraid to have her get hurt. But I don't think he realizes that Harper can really handle her own when she needs to, so she's used to having to fight to do things on her own. That's what happened in this case, and she's finally seeing that, someone actually just wants to help her rather than have to fight her on what she wants to do.
I don't know. That's the vibe I got, fam.
My head hurts from reading this – not because I didn't like it but because so much happened in it. The ending had me tripping though. I'm like… wow. I think Grey needs more love and I just want to hear more from his perspective honestly. I think Rhen does go through some character development through this one, and I was proud of it. I don't know how the trilogy will end honestly, because the ending of this one sets up some drama and it's crazy, but I'm curious to see what other people say about it. Hopefully someone can give me a mini spoiler so I can pretend like I read it on time.