Title: The Priory of the Orange Tree
Author: Samantha Shannon
Genre: Fantasy
Format: Audiobook
Narrated By: Liyah Summers
Length: 25 hours, 52 minutes
Publisher: Bloomsbury Publishing
Publish Date: February 26, 2019
War, Murder, Death, Betrayal,
Sex, Gore, Religious Discrimination,
Racism
Gay & Lesbian, POC?
Unpopular opinion here, but I'm so glad this book is over, and not in a good way. Thank goodness I had a few people on Twitter to help motivate me to get through this book, because if it wasn't for them, I would not have finished it. Even when I finished it, I felt so underwhelmed and I felt like I wasted so much time of my life on something that was meaningless and not worthwhile. I know that sounds harsh, and I'm so sorry for those that loved this book. We all have our own opinion and I'm not hating on the author. This book just really wasn't for me, and it's disappointing because I heard so many good things about it and I was so excited for the dragons and magic system and… what a let down.
This may come off more as a rant, and I'm sorry for that as well. I won't be upset if you skip this review. Trust me, I wanted to skip it too.
I feel like Ead was the main character in this whole thing, even though it was supposed to be split between apparently four different POVs? I didn't really get that vibe. I feel like Ead had the most to gain and the most to lose in this whole thing and that the whole fate of the world revolved around her and she was probably the most level headed person in the entire novel. Tane was supposed to be important but we didn't hear from her very much. She's supposed to be this bad ass dragon rider that has pretty much been training to do this, beats everyone in the trials, but then loses her chance before it even really began? What was that? Then there's Queen Sabran and she is like deathly afraid of having to give birth and she's been avoiding having to marry because she doesn't want it. Like, the whole point of the Berethnet Queens are to continue the bloodline in order to protect their Queendom from "The Nameless One", but is that even really the case? I just hated Niclays with a passion. He complained so much and he felt entitled about certain things and I was just over him. I'm glad I didn't hear from him as much as I thought but I heard from him way too much, in my opinion.
Something something something, the Berethnet line is supposed to keep The Nameless One away for a thousand years or more, but he's coming back anyway and the Priory is just the name of the book and has no real significance to the story really, and the dragons barely make a dent in this at all, good or bad dragons.
Some sapphic love but freaking barely.
Death, death, war, war.
Betrayal.
Less and less dragons.
Magic apparently.
I don't even really know.
Good dragons are from the East and are basically water dragons. Bad dragons are the Draconic army and fall under the Nameless One and have power over fire, but that's not really touched upon either.
Why is he the Nameless One? Do they not know how to pronounce his name or does saying his name give him more power, like Voldemort?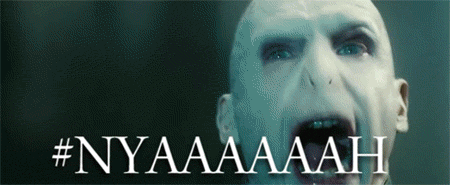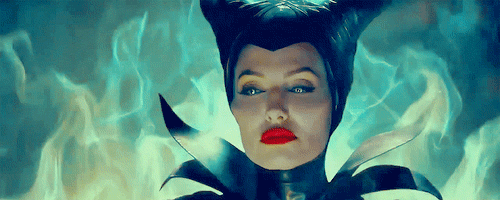 Don't say this is going to be a book about dragons and then not even give them the importance they deserve
Make your main antagonist at least worth more than a chapter's worth of fighting and then no real mention of him other than the mystical "ooh bad guy" gossip
This is supposed to be a "feminist novel" because there are at least two powerful women involved? Is this supposed to be such a new idea in the adult fantasy world? YA does this all the time and it's not a new thing. I wouldn't count it as feminist if it's just because of that
Don't say there's sapphic love in this when it's barely mentioned and seems more like a plot device or just having it to have it
I don't see how the supposed POC characters were represented correctly. I honestly wouldn't have been able to tell if it wasn't for the narrator giving them almost African accents.
If the Saiki are supposed to based of Asian cultures, why did they sound Nigerian?
Don't say this is about dragons when you barely even talk about the damn dragons omg
Please don't use one of your supposed main characters as just a plot device, make her go through some really bad shit and then at the end it seems like it was all for nothing
It's called "Priory of the Orange Tree" but the Priory itself didn't seem really important at all
Some things were just way too convenient to the plot and didn't make sense as to how easy things were getting
I felt like 60% of this novel was world-building and it was unnecessary to the plot
The final battle was lame. Didn't last long at all and just felt like a cop out.
So much "build up" for this final battle and it wasn't even worth giving any attention to?
I don't understand
I just… didn't like this.
I'm really sorry. I don't know if I really gave anything useful as to why I didn't like this book. It had so much potential. I was so excited to read about dragons. I was so excited to see good dragons. I was so curious about this book because so many people recommended it and I just felt so let down. I don't know if I'll want to think about this book again honestly.
And I guess that's all I can say about it.