Thank you to Sam @ Fictionally Sam and Clo @ Book Dragons for hosting this year's Bookending Autumn 2019 series! Click on the Bookending Fall Icon to see the announcement page.
Today's prompt is hosted by Jamsu @ Jamsu Dreams! 🥰
If you were a witch which magical creatures would you want as your familiar?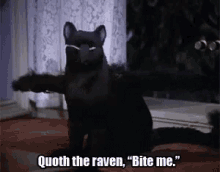 I mean can't my four dogs count as my familiars? They should be able to count right?
Okay but in all honesty, I would want a dragon as my familiar because I feel like they would be extremely powerful and those are my favorite magical creatures in the entire world. Just like Sammie, I'm a dragon ho.
Also since I'm not artistic enough to create a dragon, here is one I found on Pinterest from naomi_lord! Her link is in the caption so show her some love for this.